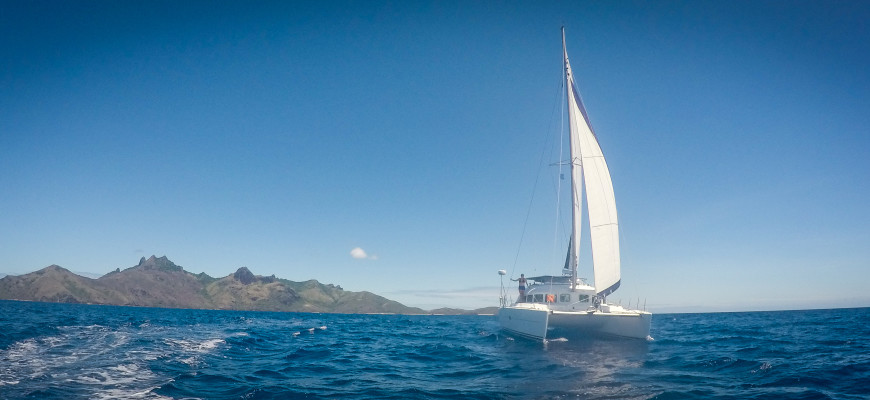 The Tayrona Years
The short of it?  My wife and I bought, outfitted, and sailed a thirty-eight foot catamaran half way around the world on a two-year sabbatical, starting with only modest sailing experience and some sort of genetic desire for adventure.  We sailed and explored some of the most beautifully inaccessible waters in the world on what is know as the 'Coconut Milk Run' and came out on the other side (of the earth) wondering how we pulled it off.  After thirteen-thousand miles under our keels, we sold our valiant Tayrona to sailors who can keep her canvas full on the high seas…and we moved to Switzerland and got back to work!  Slackers!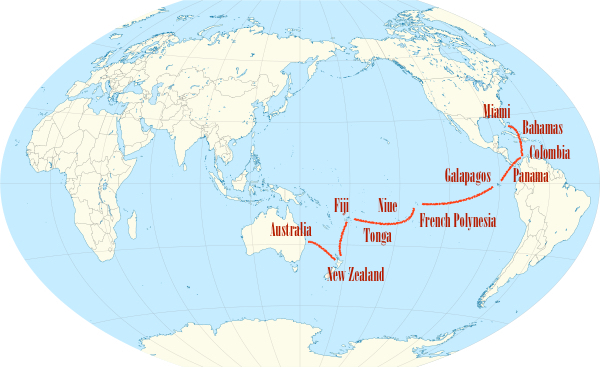 The long of it?  Our journey aboard the mighty s/v Tayrona started well before we saw her in Miami, while we were still living in Santiago, Chile.  We started researching the feasibility of this trip a year before we set out, right after we were married in Cartagena, Colombia.  It took quite a bit of planning.  I'm more of a seat-of-the-pants flier, but planning is Miranda's forte!  We took three sets of classes in Chile and Michigan, read everything we could get our hands on about blue-water cruising, and learned prayers in as many religions as possible.  It can't hurt, right?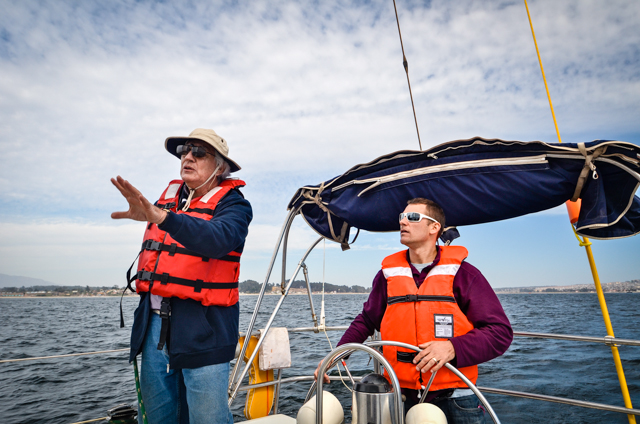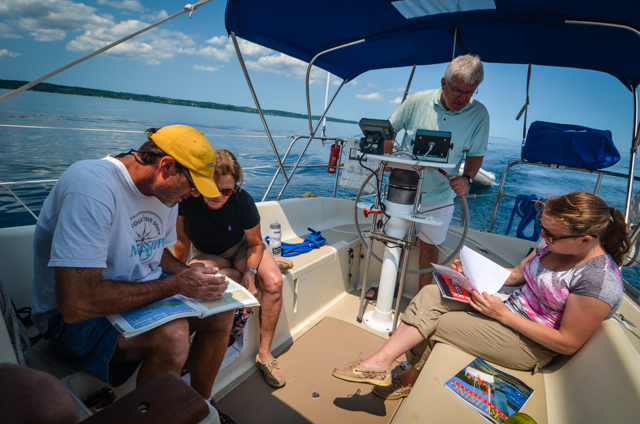 After moving continents we found and bought a 2000 Lagoon 380 in Fort Lauderdale, Florida.  We stalked the 380's because they're large enough to cross the seas (we hoped) and carry friends and family at times, but small enough for Miranda and I to handle alone, as well as light enough to slip into those untouched anchorages.  We named her Tayrona after the jaw-dropping national park in Colombia where Miranda and I kindled our first spark.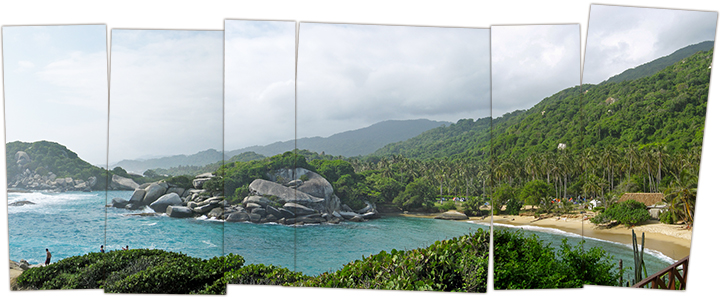 So this is our Tayrona, elegant but mighty.  She's a four-cabin layout with all the amenities to keep a crew happy and healthy offshore for months on end.  We put a good deal of time, effort, and money into making her energy neutral so we didn't have to run engines or generators.  Wind, solar, and water powered us all the way across the Caribbean and Pacific.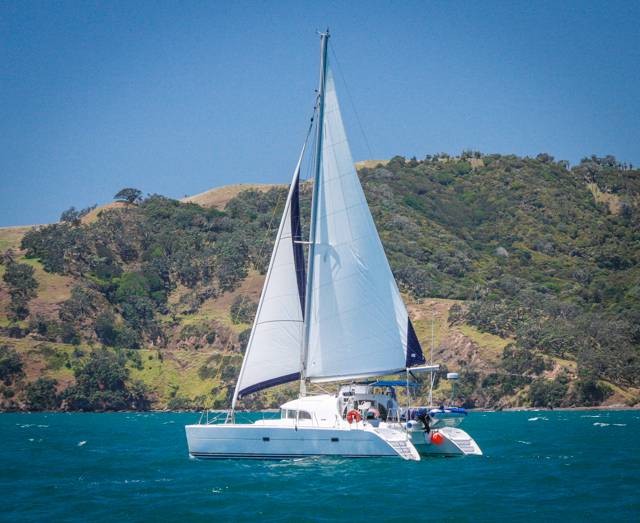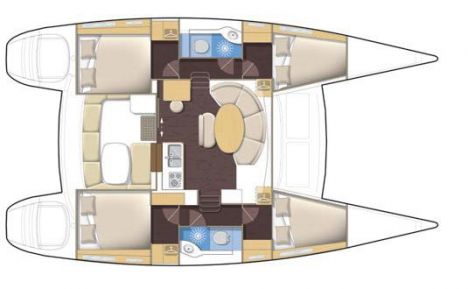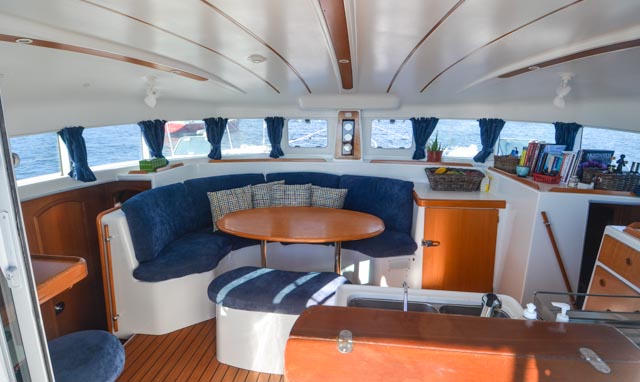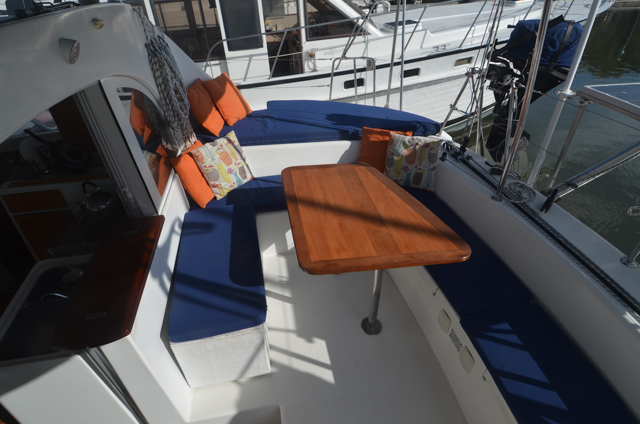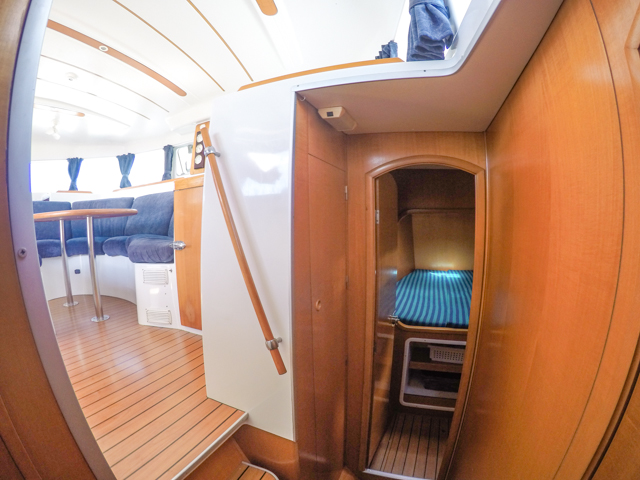 So we bought the boat, sailed her to Miami and spent a month refitting and readying her.  We re-powered her with a new wind generator, new wiring and fancy charge controller for the three solar panels, new single-sideband radio for communicating far beyond the horizon.  We also installed a new chart plotter and radar to cut through the night and squalls.  To add to the fun, we enrolled in diesel maintenance and provisioning courses from the Academy of Learn on the Fly.  Looks like a lot of work and not a lot of fun because frankly, that's how it was.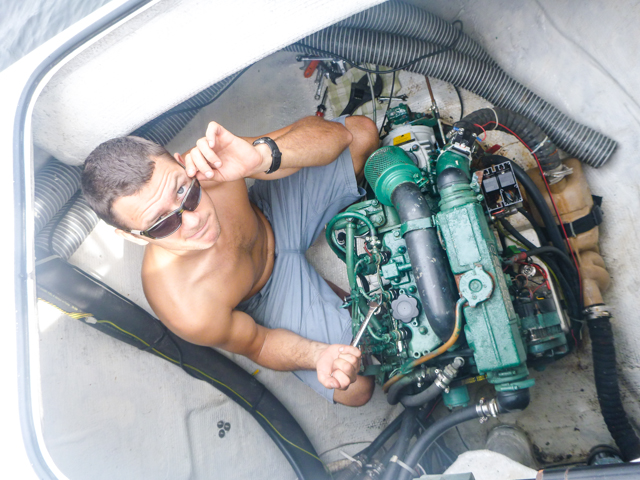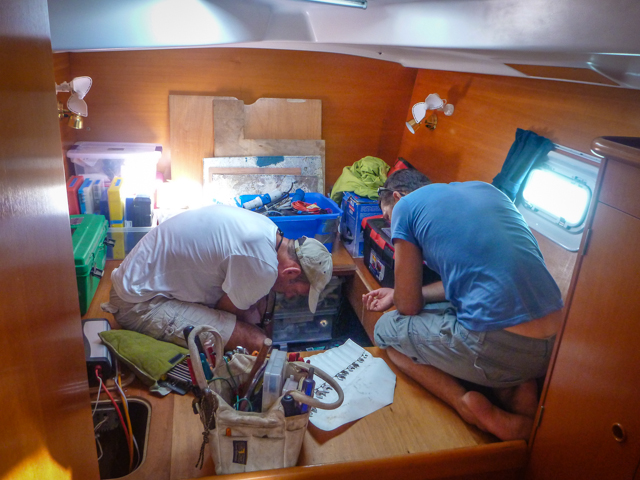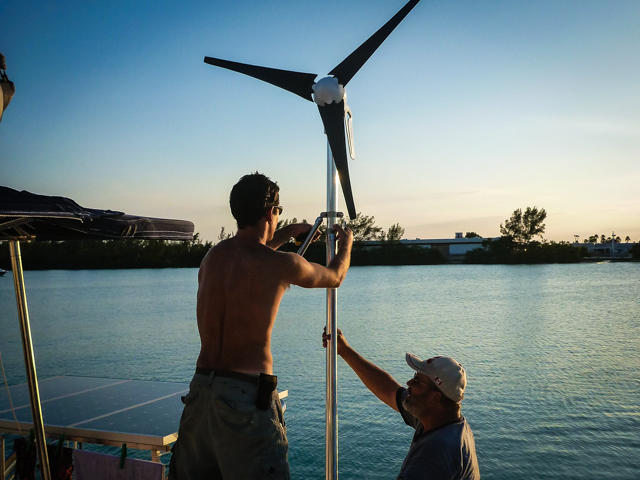 And then we shoved off!  Those eighty miles to the Bahamas across the Gulf Stream seemed like a formidable barrier, but the promised land was sure enough waiting for us on the other side.  In the next months we honed our skills in the proving grounds of the Exumas, with its forgiving sandbars, protected sailing and azure waters.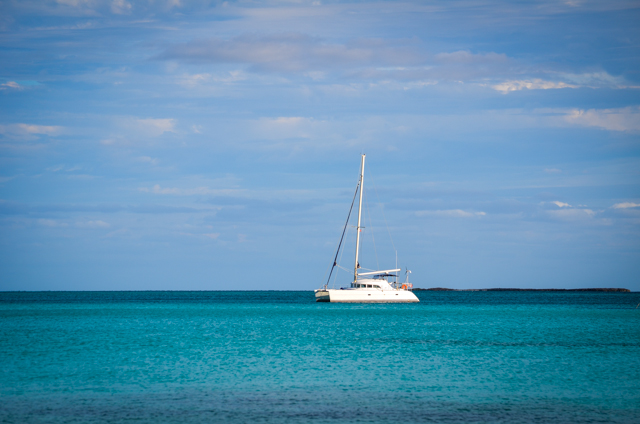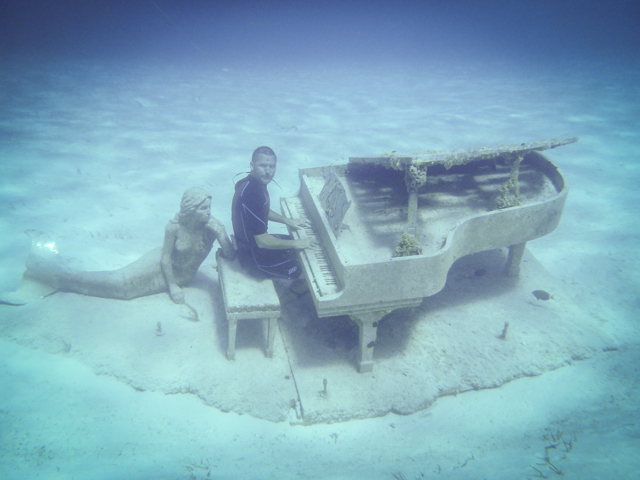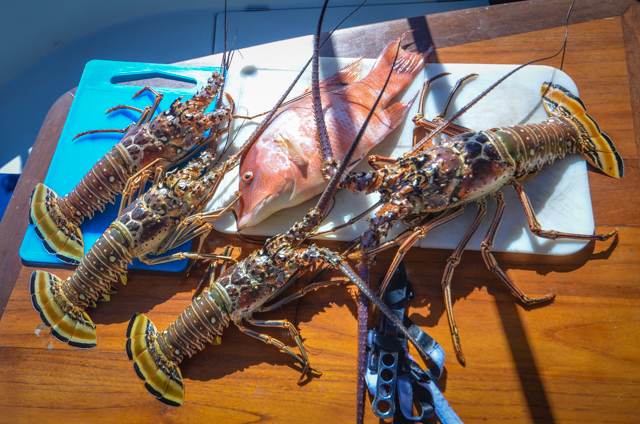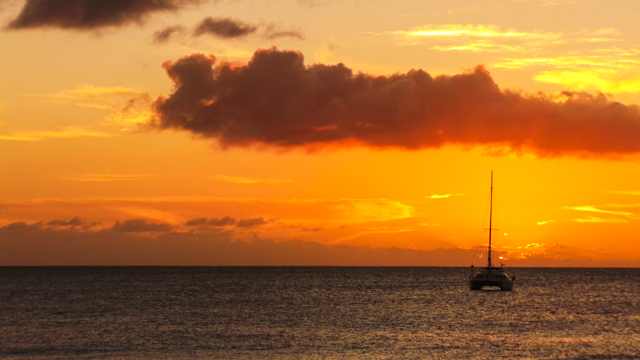 After cutting our cruising teeth in the relative safety of the Bahamas it was off on our first passage, six days across the rowdy Caribbean Sea.  Heavy trade winds and a beam reach made for a rocketing, if uncomfortable trip, but then Cartagena, the place where Miranda and I met, rose to greet us from the sea.  From Cartagena we sailed down the coast stopping in the Rosario, San Bernardo, and San Blas archipelagos.  After becoming waterlogged from snorkeling we headed to Panama where we hauled Tayrona for some bottom work.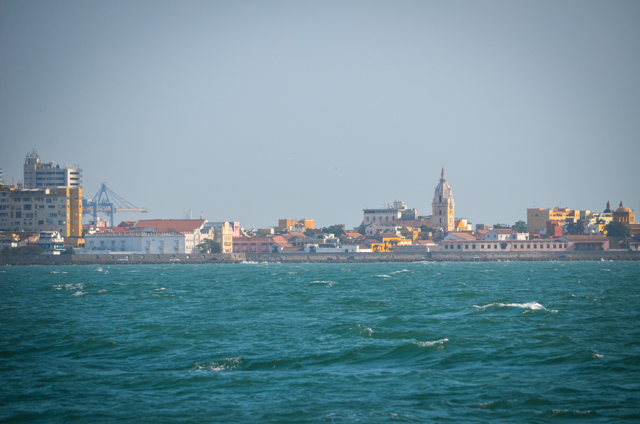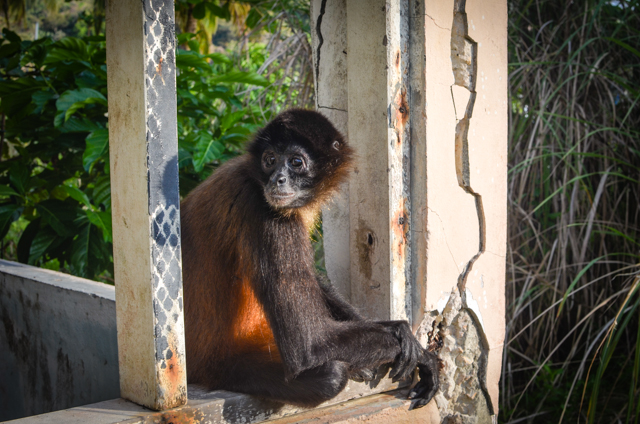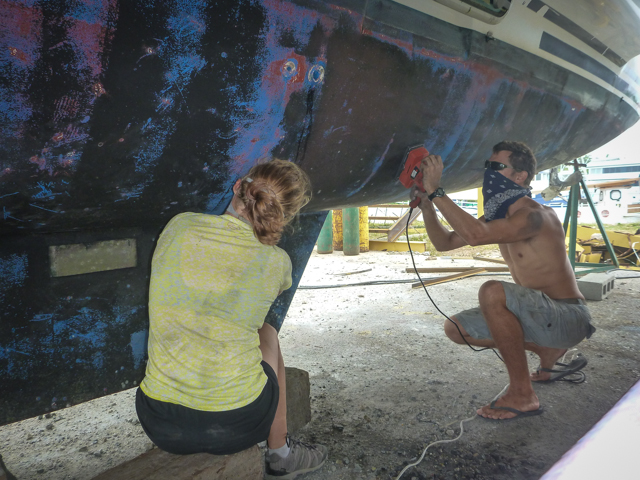 After running the bureaucratic gauntlet involved in transiting the Panama Canal, we lashed Tayrona to two other boats, who have since become friends.  Over the next two days we were lifted, lowered, and loomed over by giant freighters in the canal.  In Panama City we provisioned the boat for the long push across the Pacific.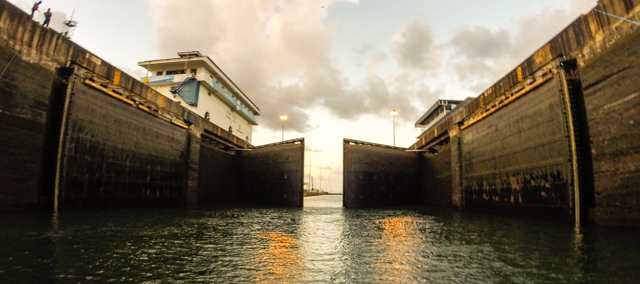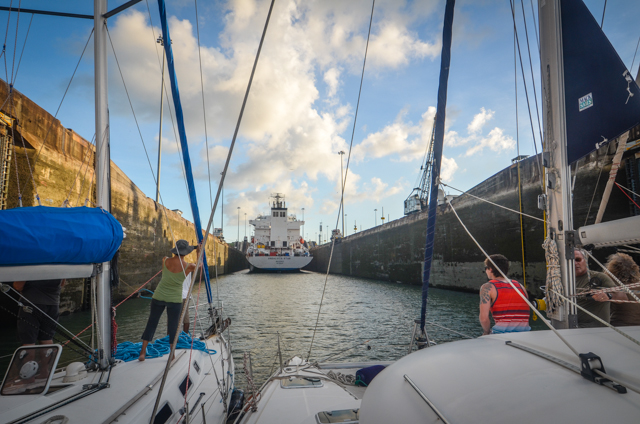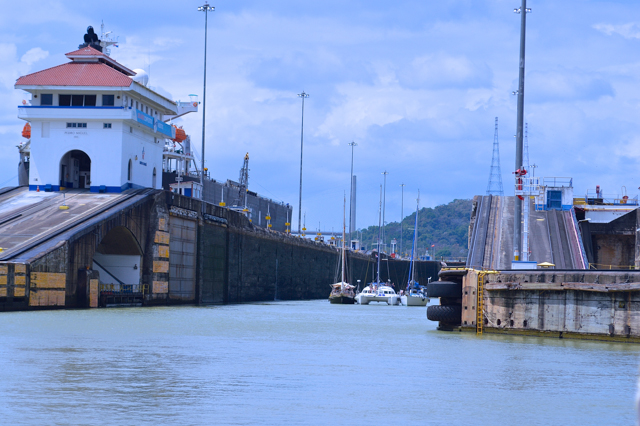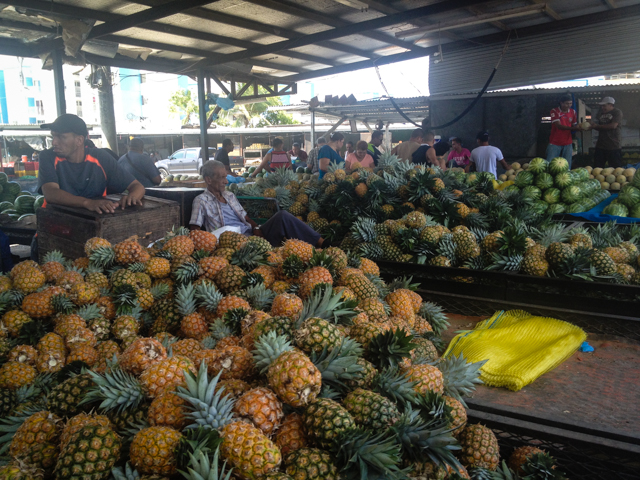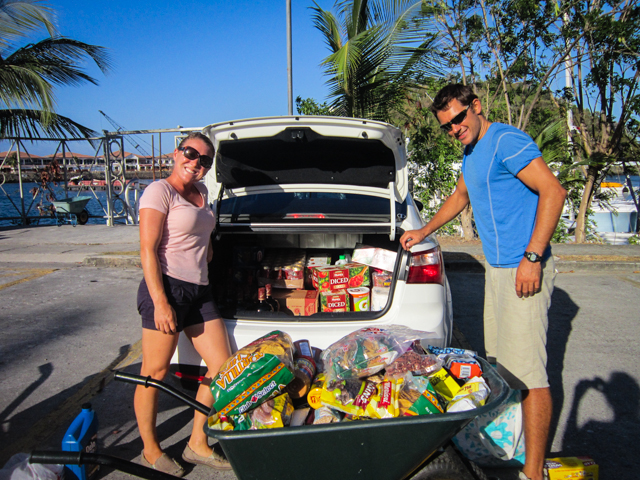 With our fearless crew, we set sail heading southwest, crossing the equator and making port in Santa Isabela in the Galapagos.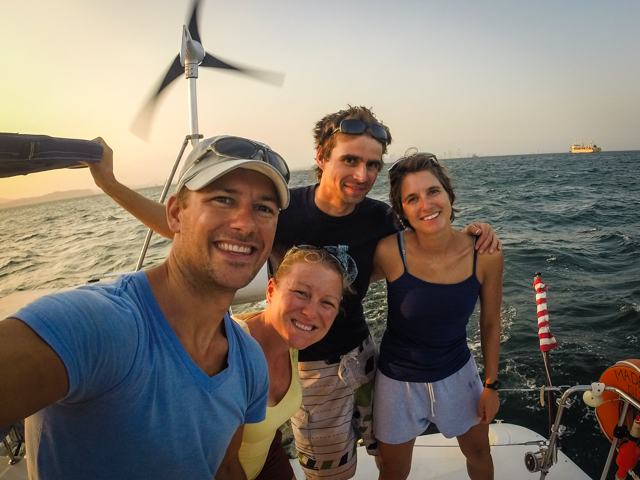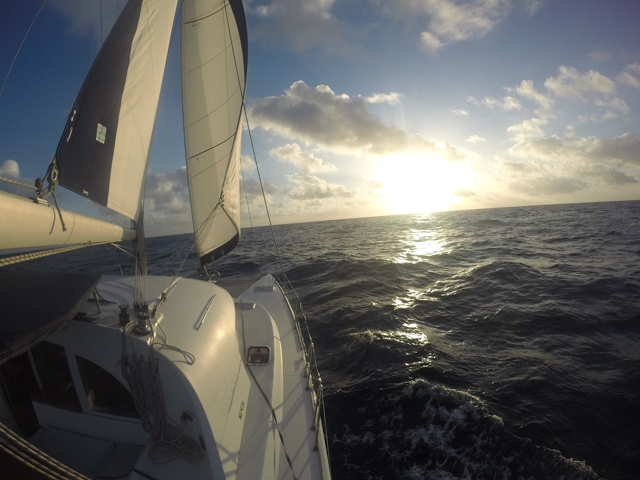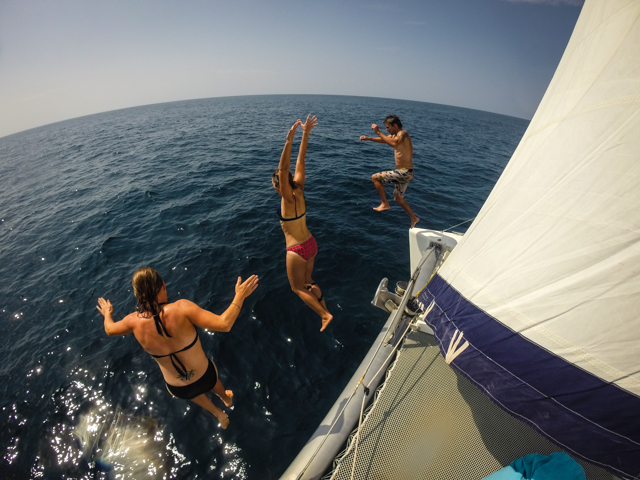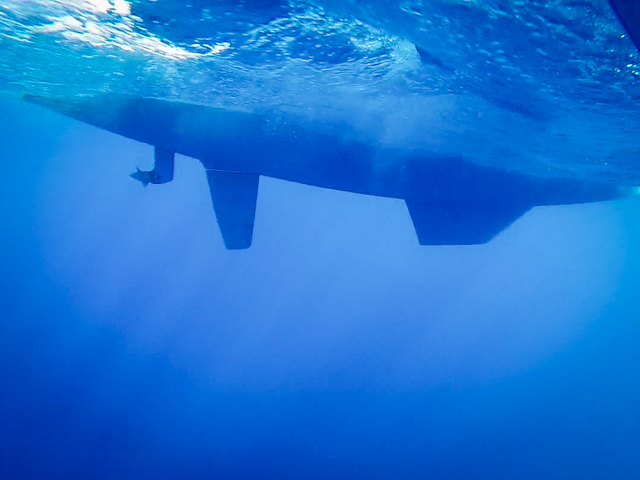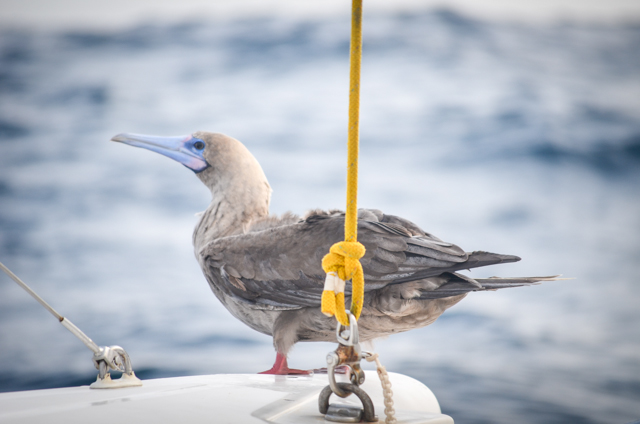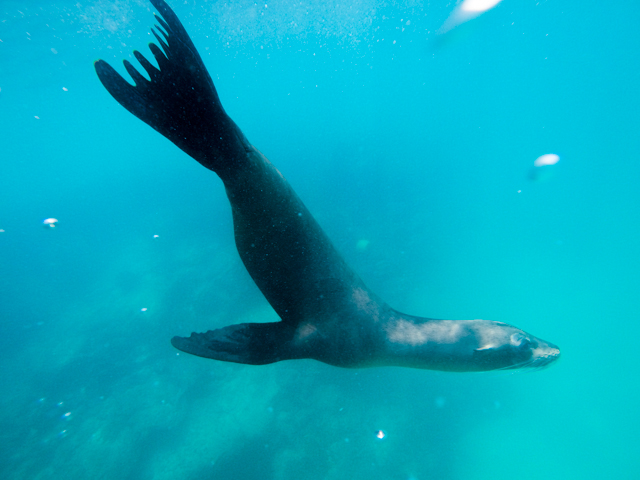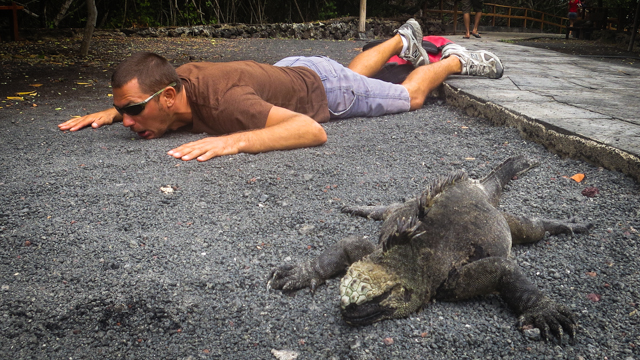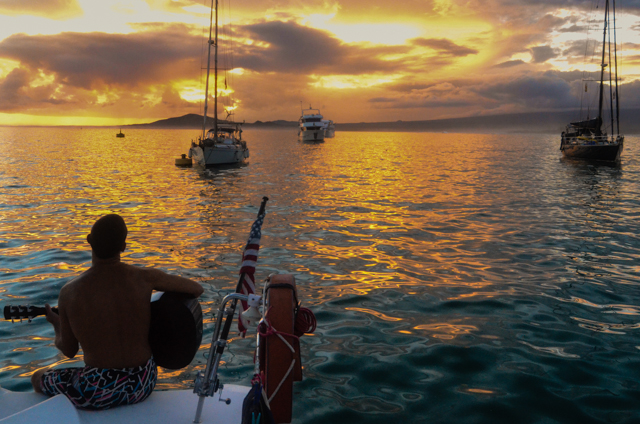 Then it was the big jump to the Marquesas, twenty-four days of open ocean.  No land, no boats, no problems for almost a month; it was a highlight of the trip and something I was both fearful of and salivating to experience.  On our last day of passage the island of Hiva Oa broke out from behind a squall, and we had made it to the South Pacific.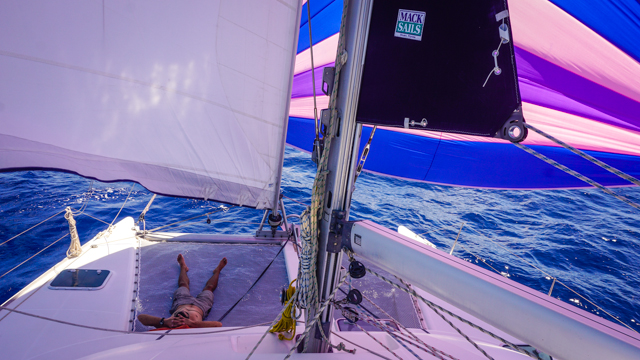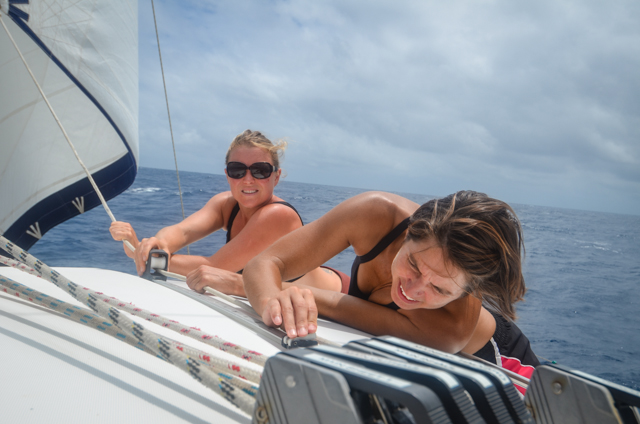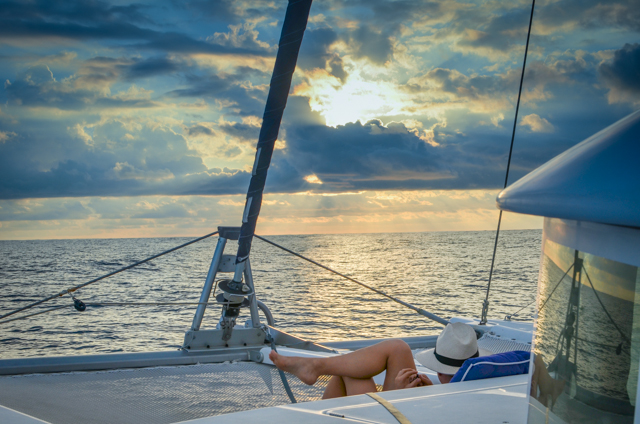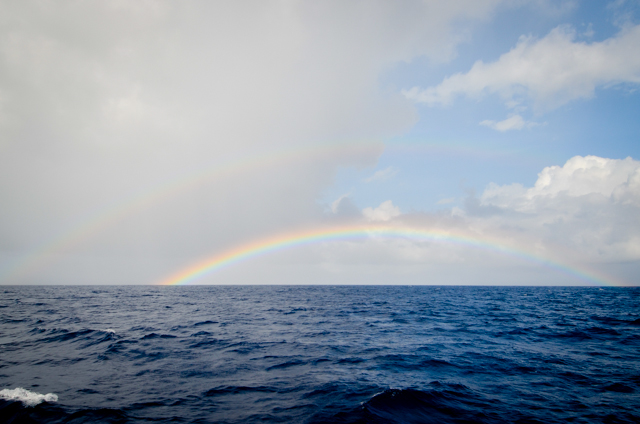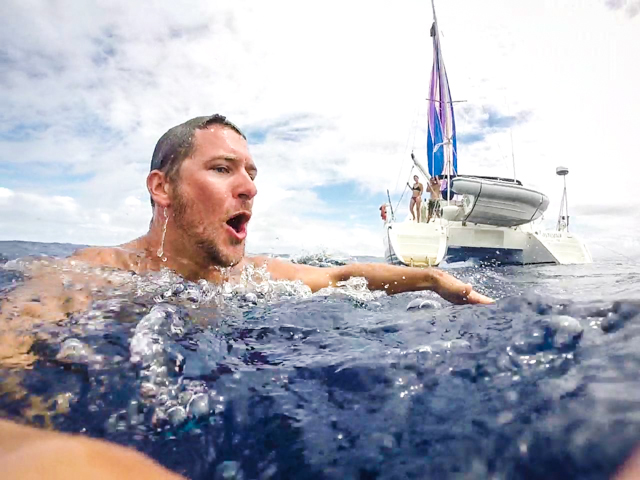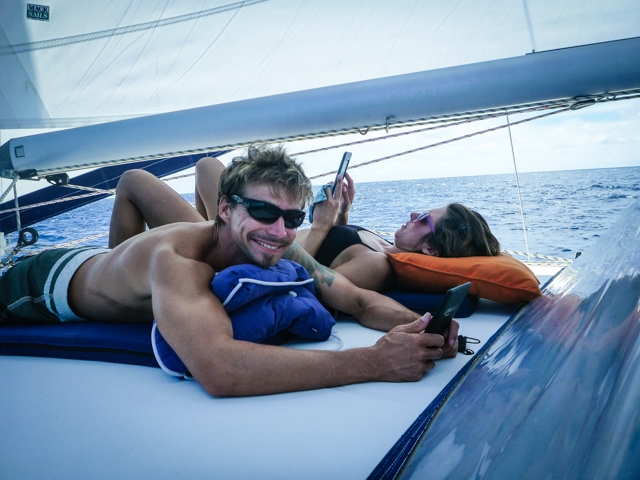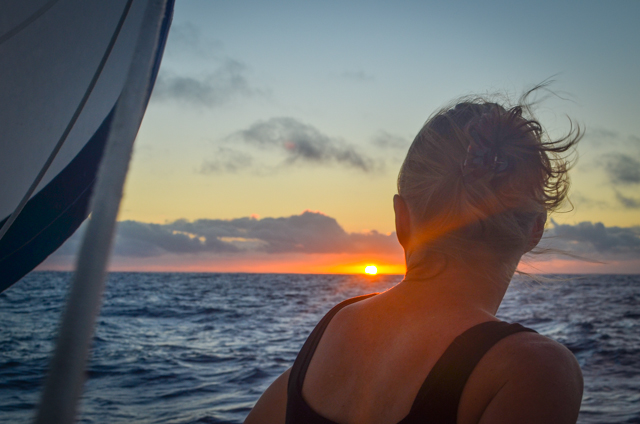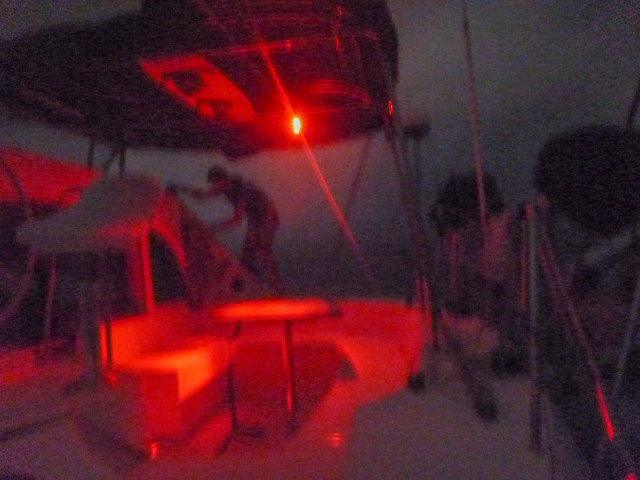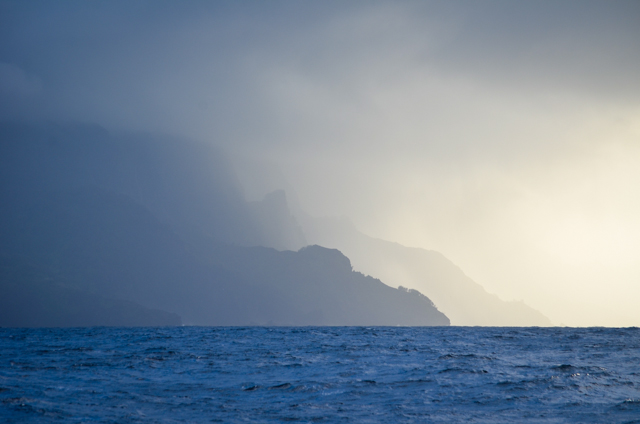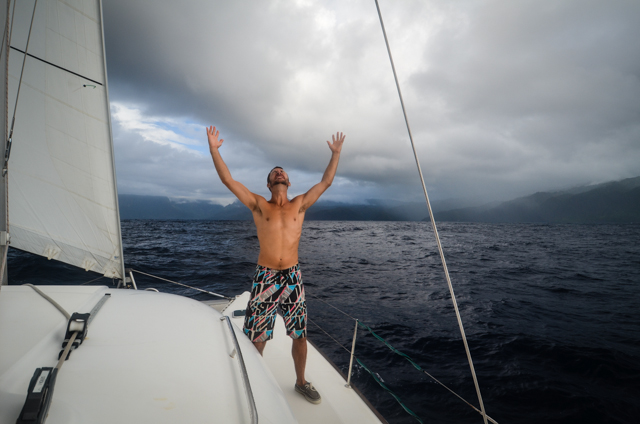 The Marquesas are stunning.  Jungle-encrusted mountains diving into the sea, friendly ex-cannibals, and all the tropical fruit you can stand to eat.  It's reminiscent of the Hawaiian islands, but still raw and untouched.  It's paradise.  We spent several weeks oozing about the archipelago.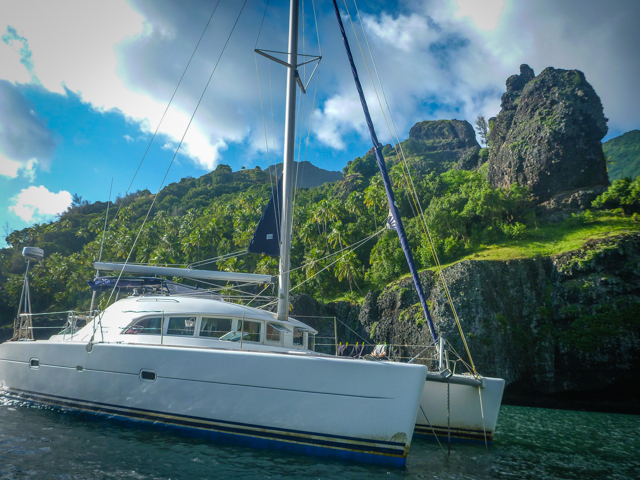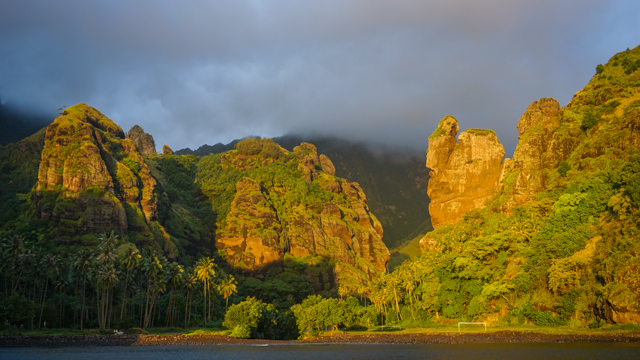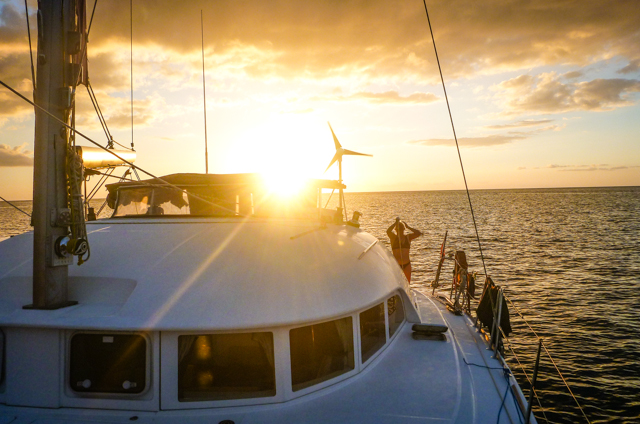 A few days sail west is the Tuamotus Archipelago, several hundred coral atolls spreading out over endless turquoise sea.  The islands are nothing but spits of sand and coral which saw little cruising boat traffic before it was charted not too long ago.  The islands have some of the best snorkeling we've seen on the entire trip.  If it weren't for the walls of sharks, we'd have slept in the water with our snorkel gear.  No foolin', WALLS of sharks.  I can't over emphasize how many sharks there were.  I can't believe we survived dipping our toes in, let alone spearfishing.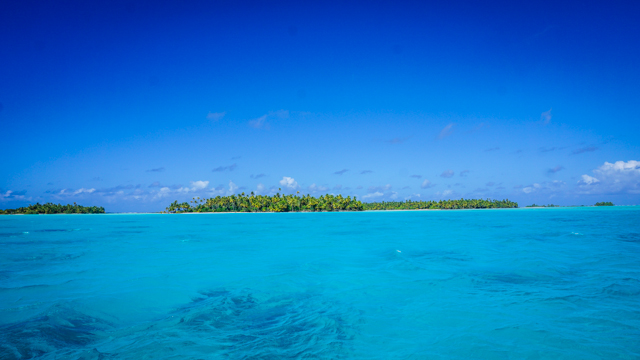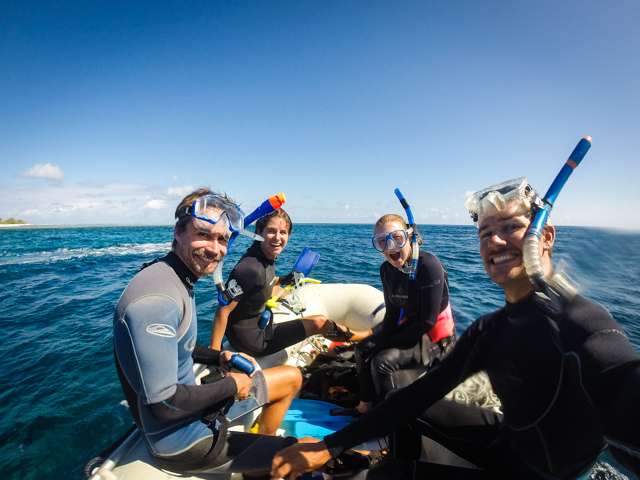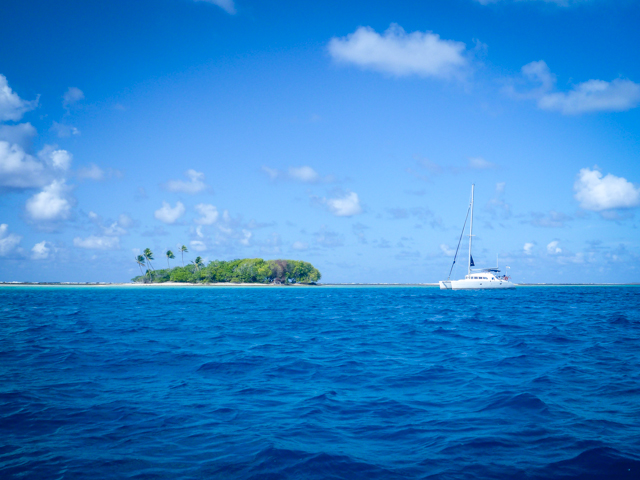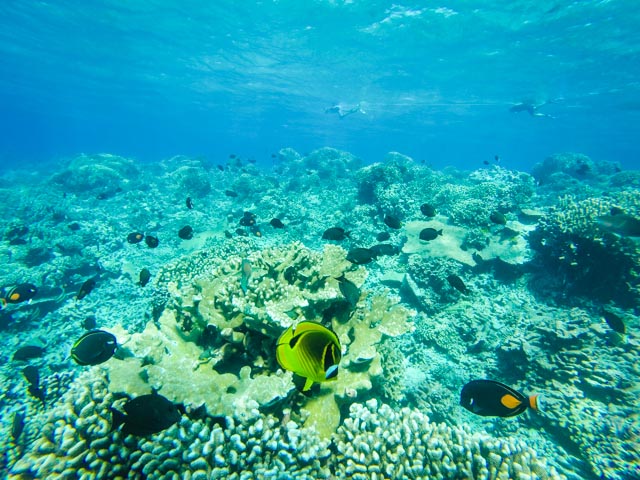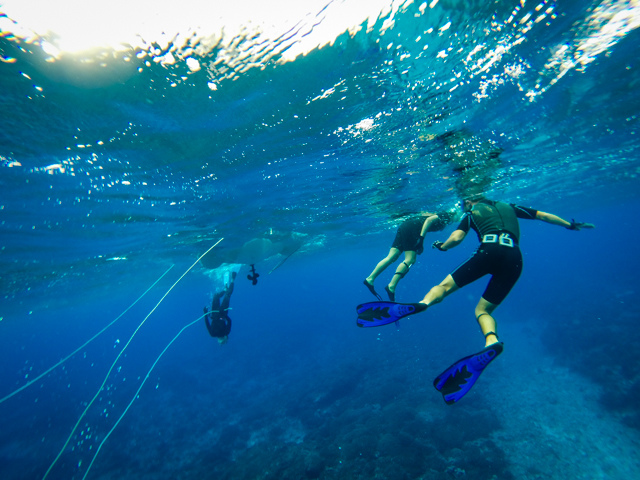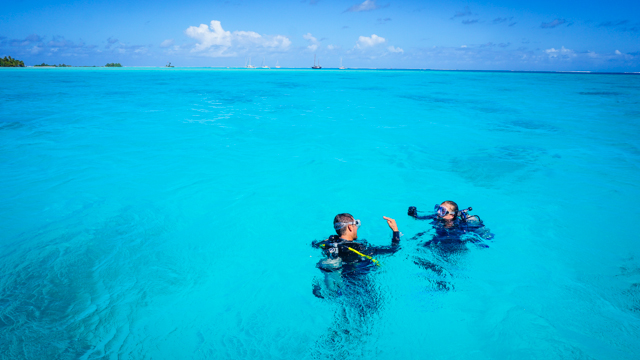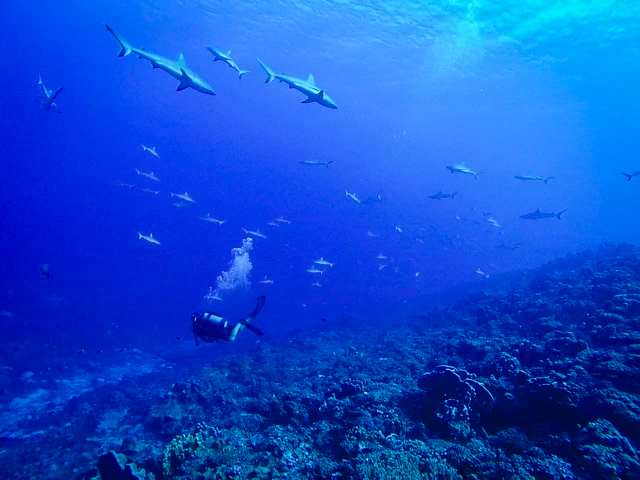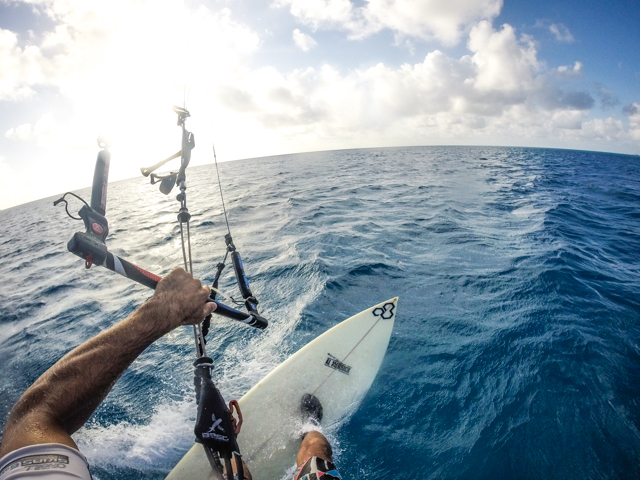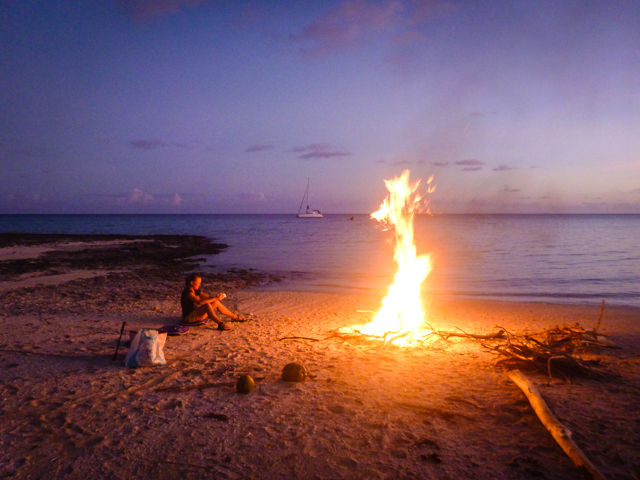 Rounding out our French Polynesia tour was the Society Islands.  We left our crew in Papeete and cruised Tahiti, Bora Bora, and all the gemstones in between.  The islands are incredible, with pointed green incisors towering over reef-ringed lagoons.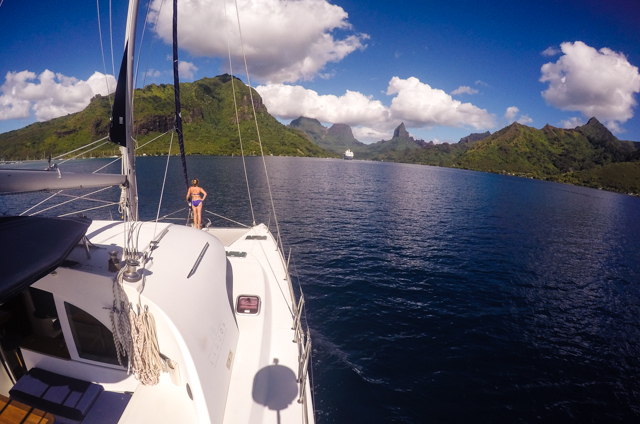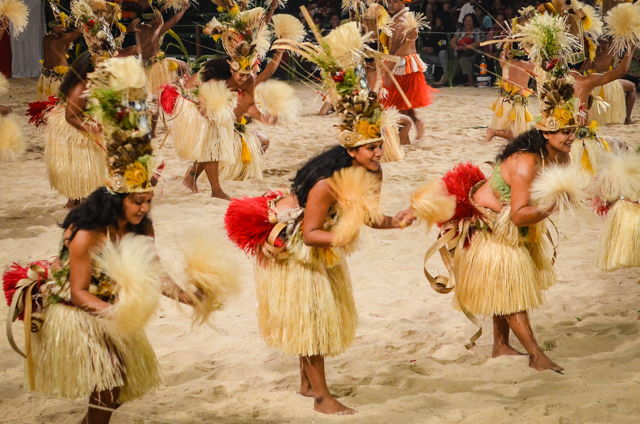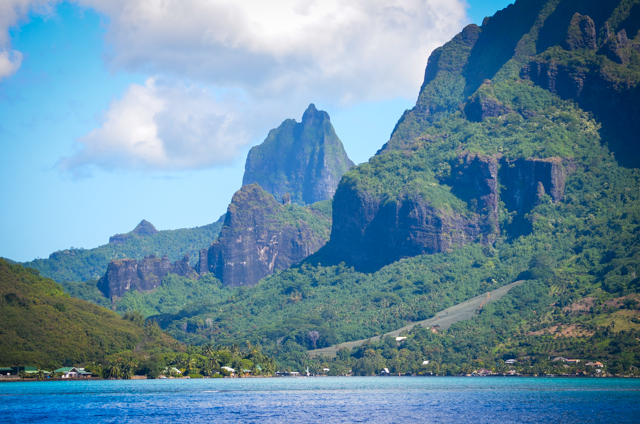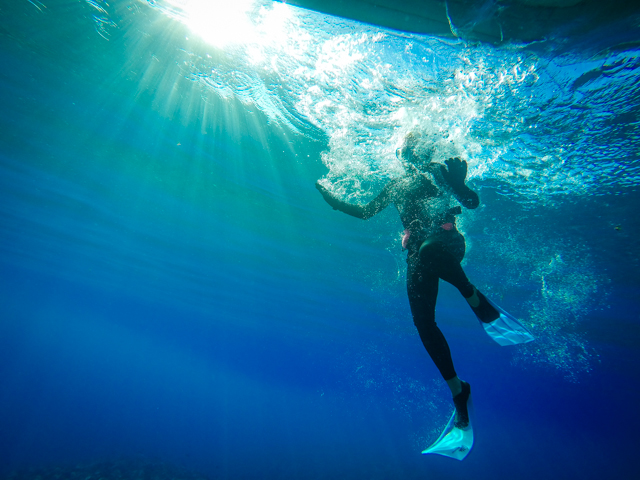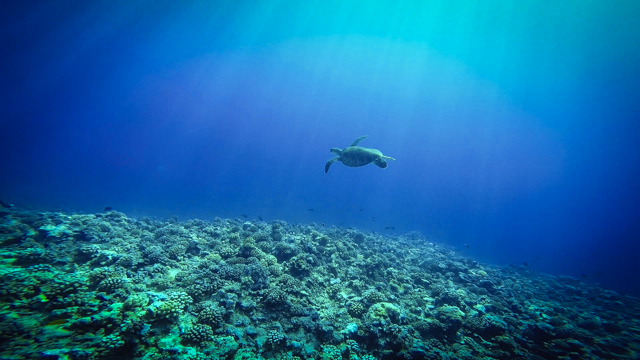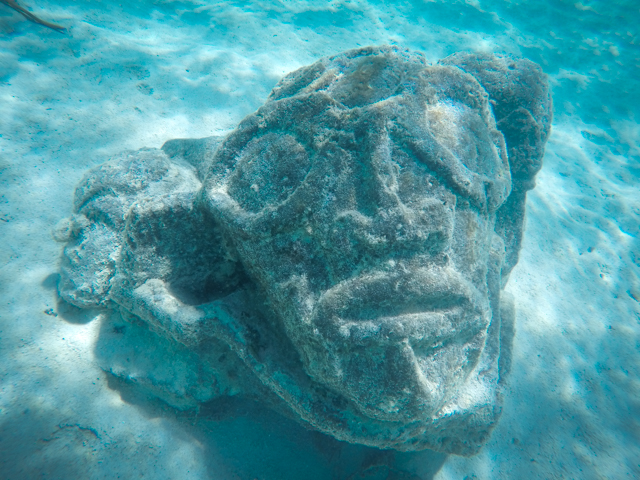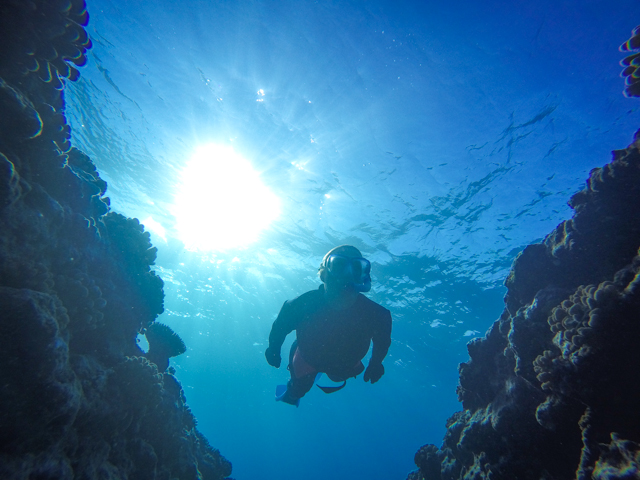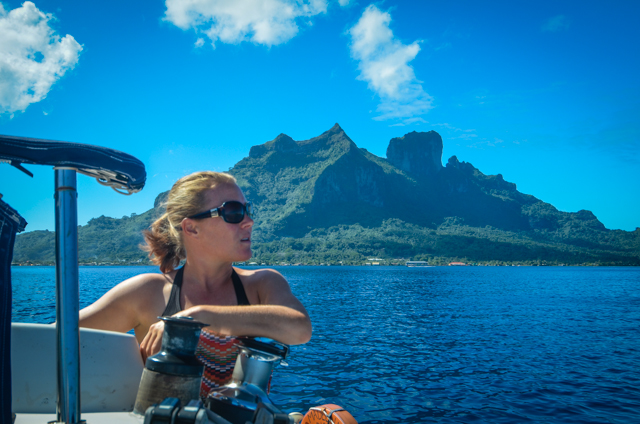 From the Society Islands it was a ten-day push to Niue.  We intended to stop at Palmerston Atoll, but the conditions were too rough for the exposed anchorage.  Our autohelm failed and we spent four days hand-steering the boat in a gale.  It got a bit rough but soon we arrived in Niue and were greeted by humpback whales.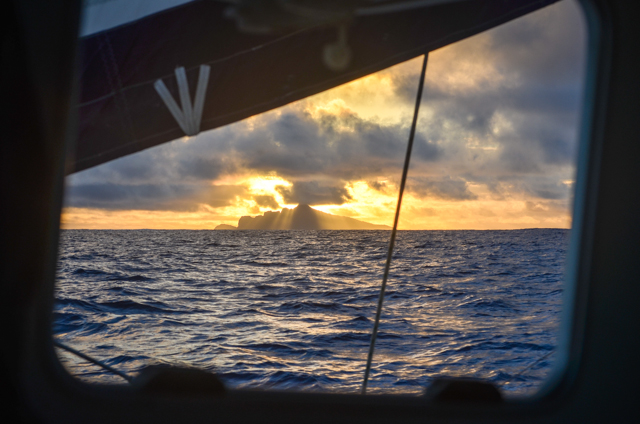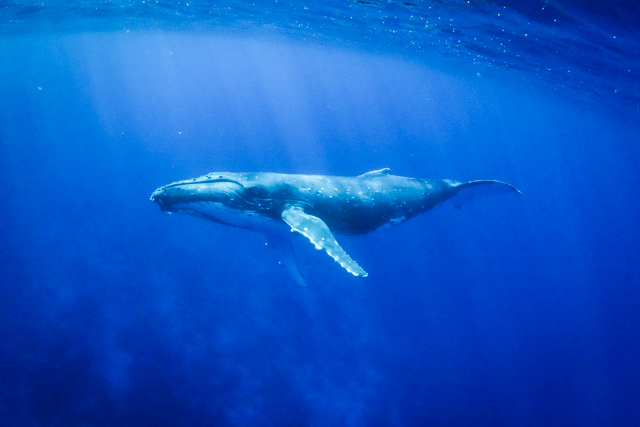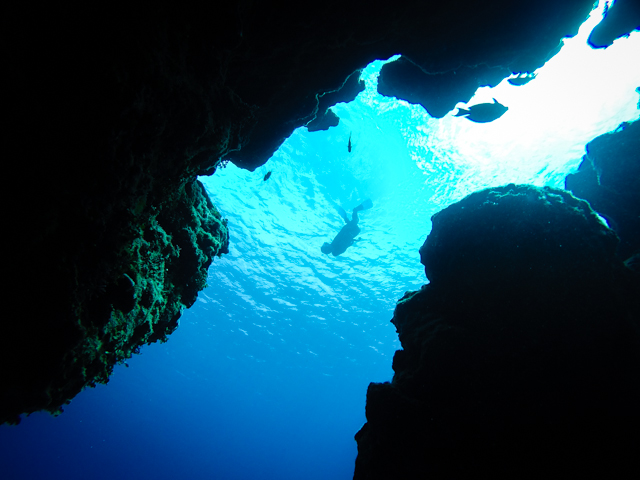 After a week in Niue we shuffled through Tonga, not stopping for too long because of a wedding we had to get to from Fiji.  I'm sure you could spend years in Tonga.  We'll have to go back!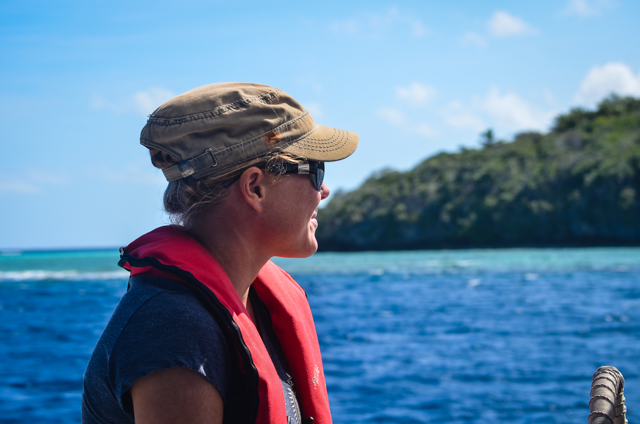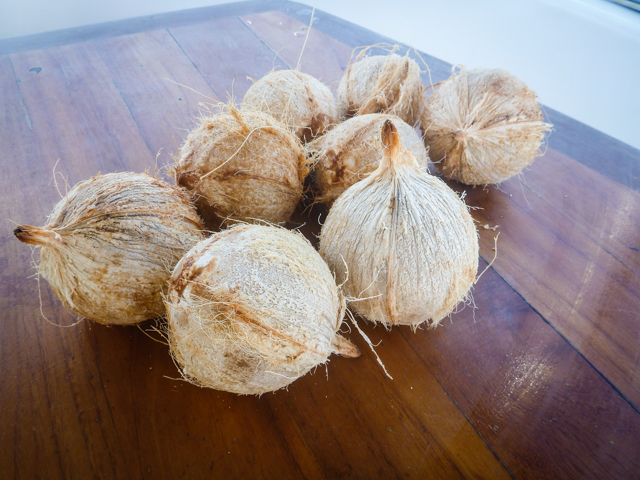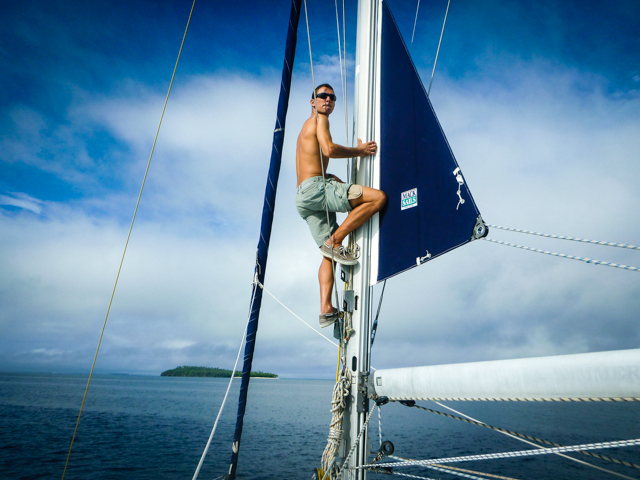 Then it was four more days to Fiji.  We left the boat for two weeks to go home for a wedding but then spend a month cruising the Yasawas Group.  The archipelago runs up the west side of the island chain and makes for some amazing sailing and snorkeling.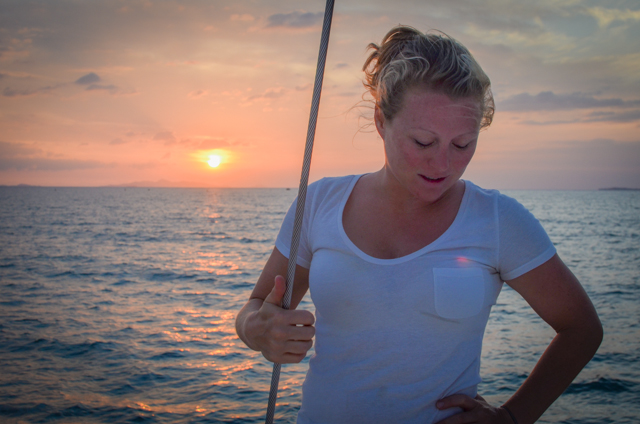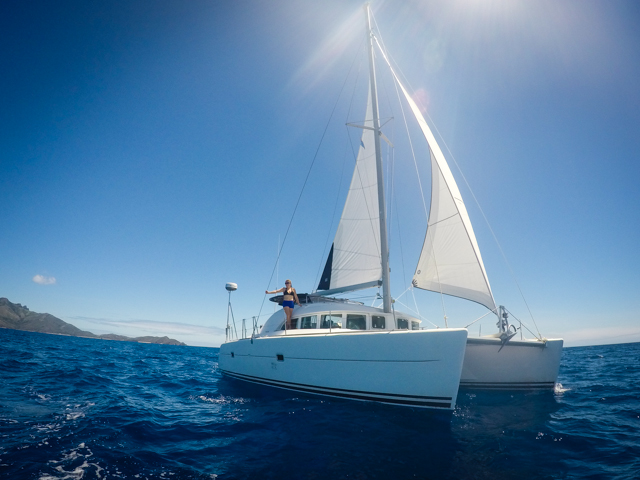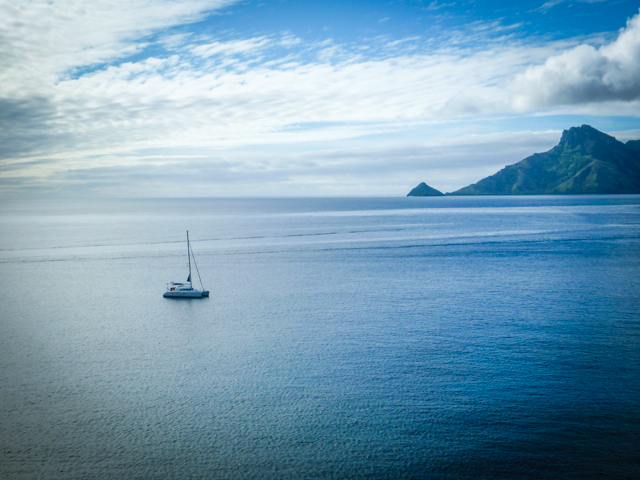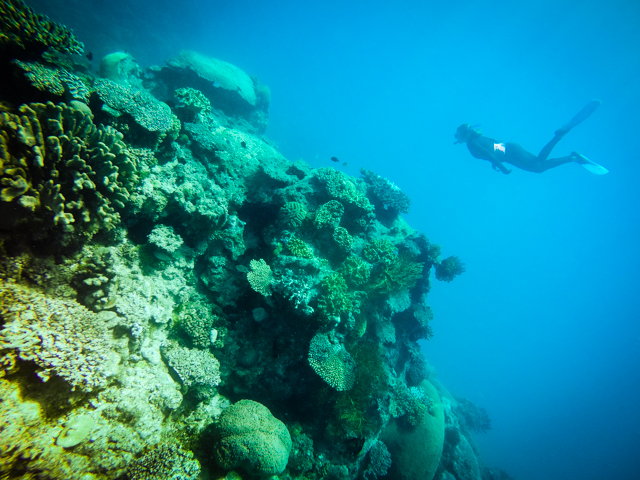 When hurricane season rears its ugly head, we bravely ran for the safety of New Zealand.  Twelve days fighting some recalcitrant headwinds was rewarded with green, rolling hills, hiking trails, and good beer!  We spent months exploring the bays and islands and became adept at catching the abundant fish and scallops.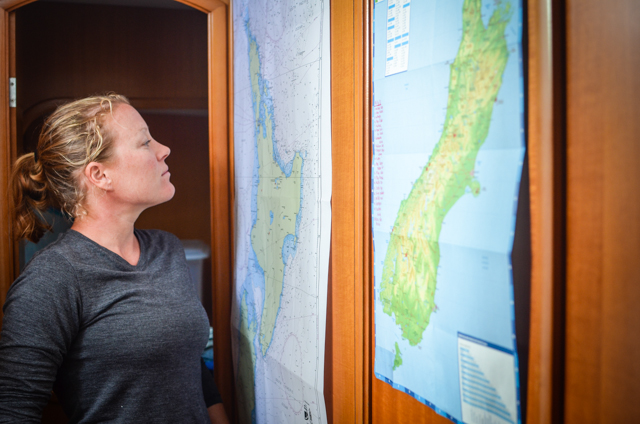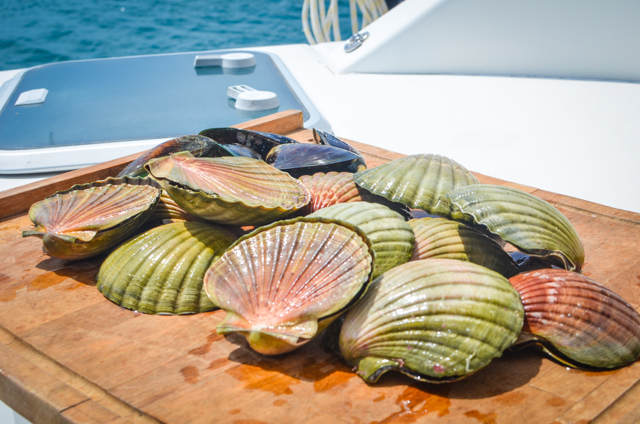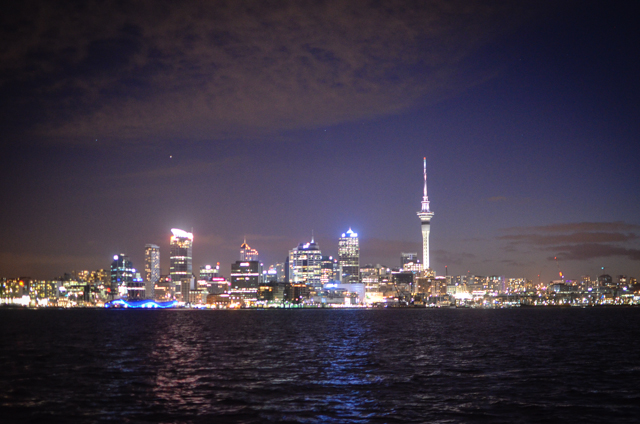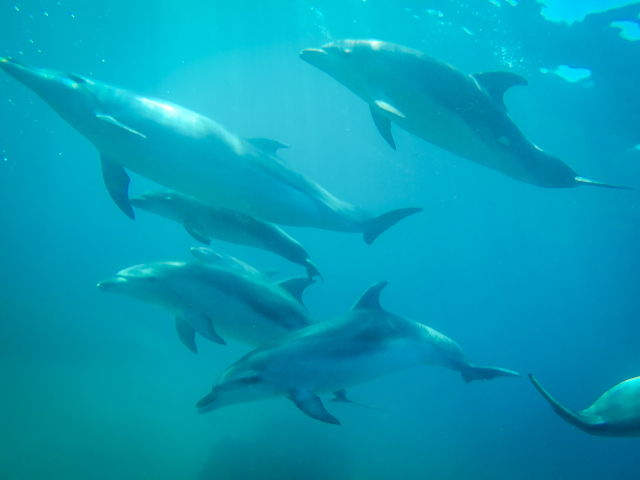 The twelve-hundred miles across the Tasman Sea to Australia is generally regarded as ugly piece of water.  We made the passage in nine days with zesty winds into kicking us to twelve knots at times.  Other times it was so flat you could've bowled on the deck.  We finally rounded into Brisbane where we had Tayrona hauled and gussied up for sale!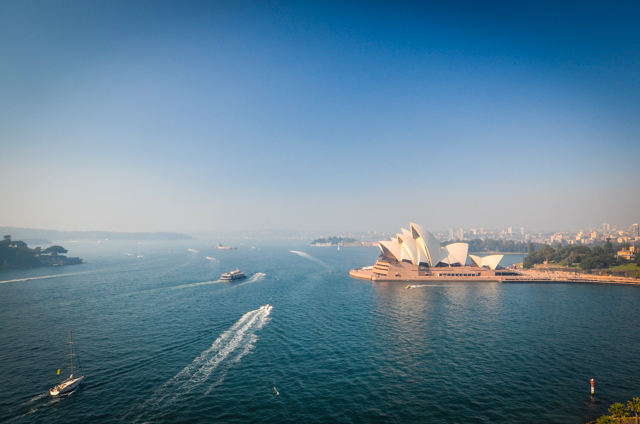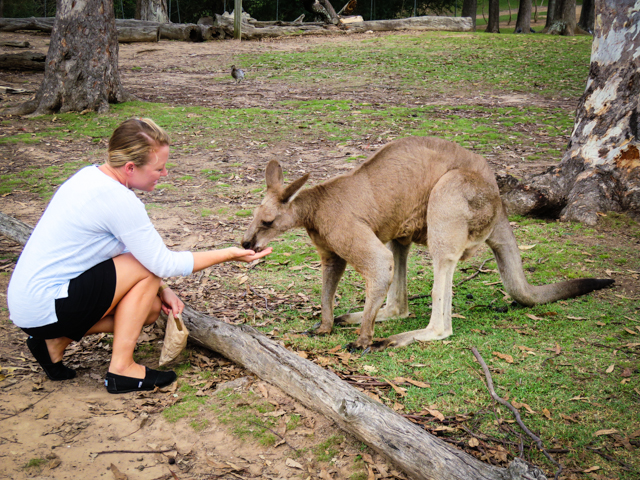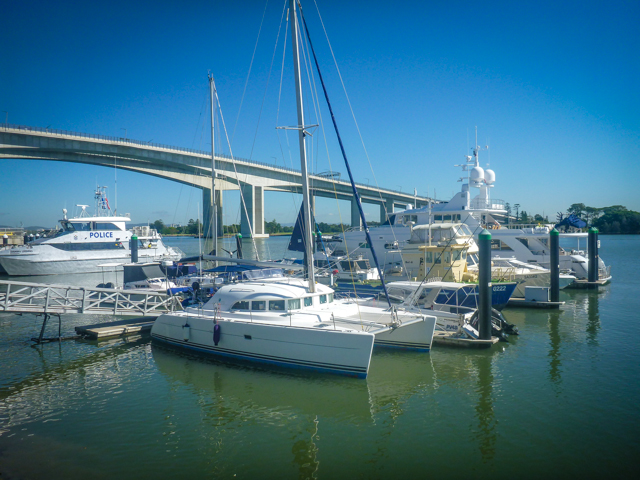 So will we eventually go stir crazy as landlubbers?  Will we ever succumb to the ceaseless call of the waves?  Will we ever sail Tayrona II the rest of the way around the world?  You can bet your boots on it!