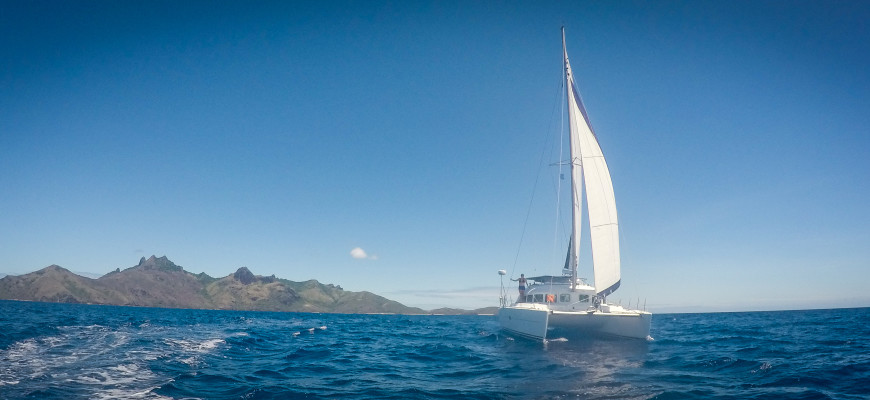 The Boat
Author: Miranda
When we started this dream, we never thought we'd be buying such a beautiful specimen.  Not on two teachers' salaries.  But, we've counted our pennies the past few years and teaching internationally has good to us.  Better than we deserve really.
We feel blessed to have the boat of our dreams: A Lagoon 380.  A 38 foot catamaran, with four berths, two heads, a spacious galley-up design, sizable cockpit, loads of swim and sunbathing area… ok, blah, blah, blah…  I'm blabbing on in boat jargon… just check out the pictures: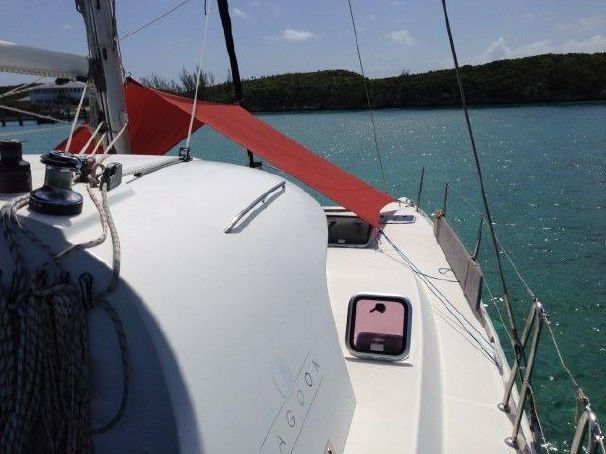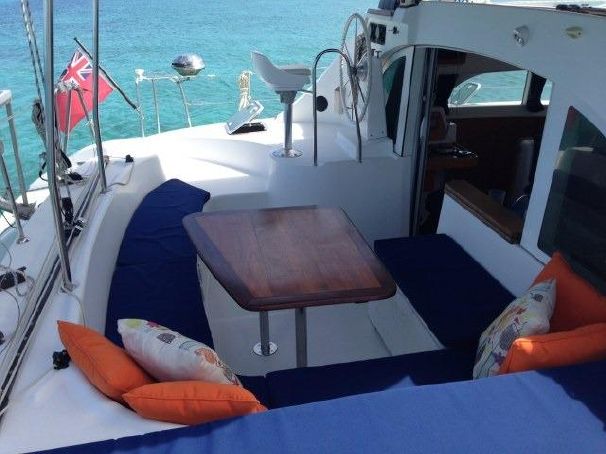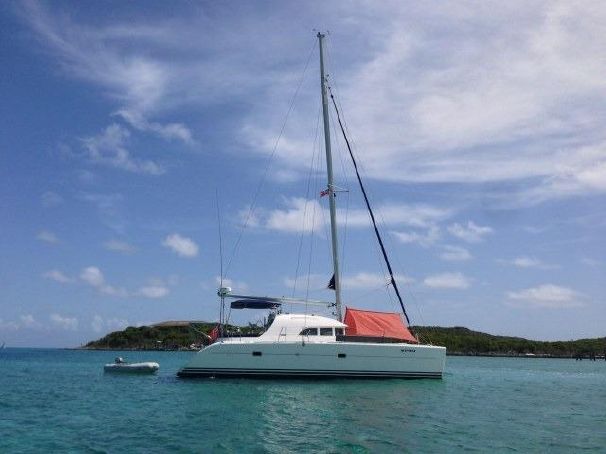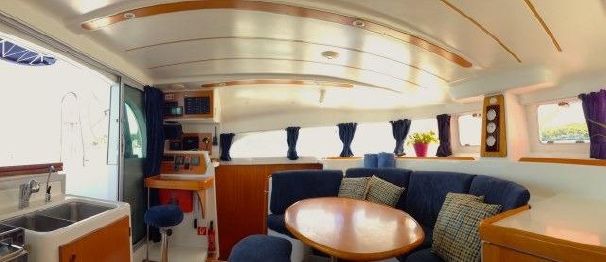 We've named her Tayrona.
Which comes from this location in Colombia: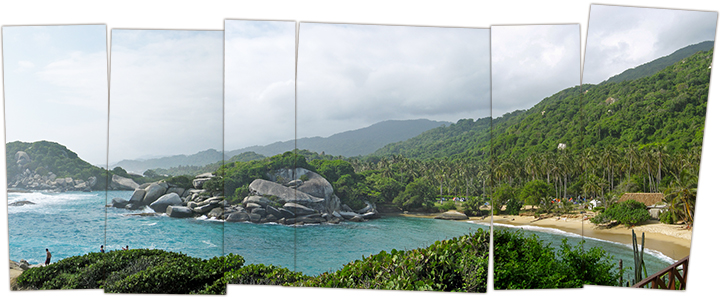 It's strong, let ladylike.  It's phonetic in many languages.  It's not too long or too short.  It's easy to spell over the radio in military alphabet.  It's got a cute nickname- "Tay Tay."
But, most of all, it's the place where Pete and I first felt a spark.  Where we finally sat down, got to know each other, and realized we were both pretty darn special.  Throughout the storms that await us, the fights, the travel fiascos, and the mean customs agents, etc, etc, we hope to always remember that goony smile, that happy anticipation, that excitement for each other we felt as we left that fated weekend in Tayrona many years ago.
Here's the layout of the boat, and some shots to help round out the idea of what she looks like: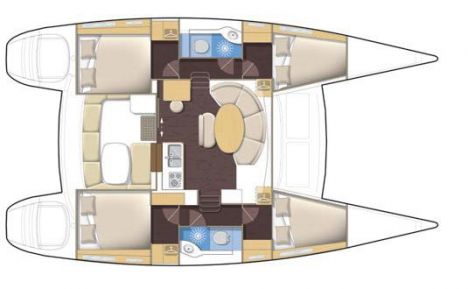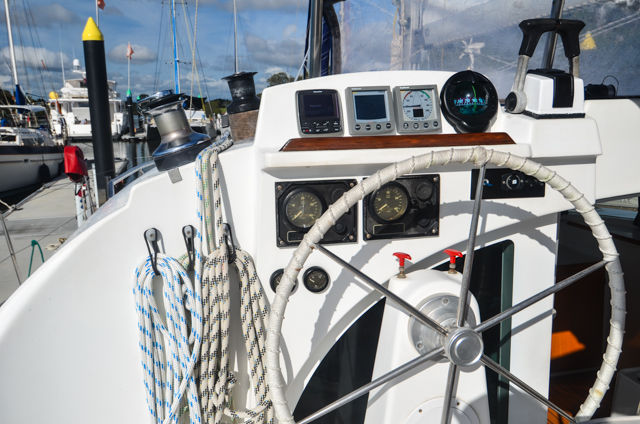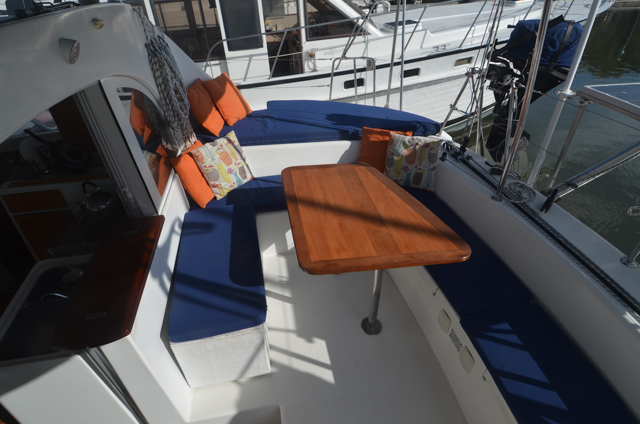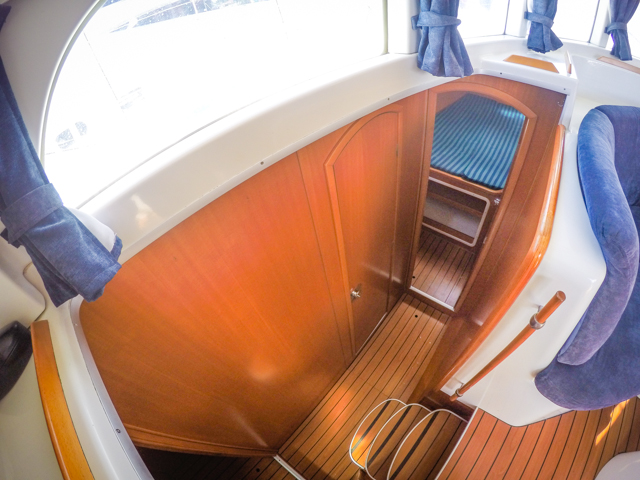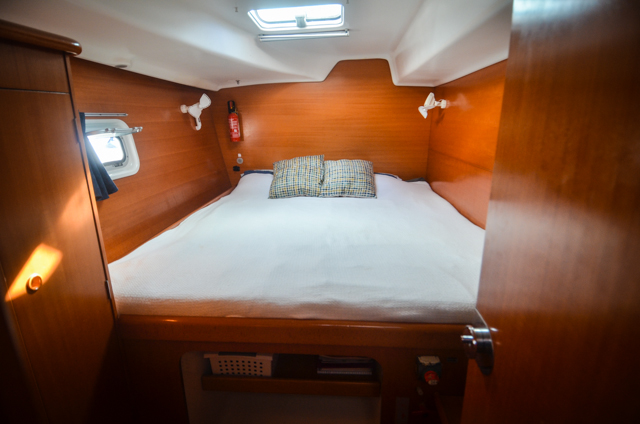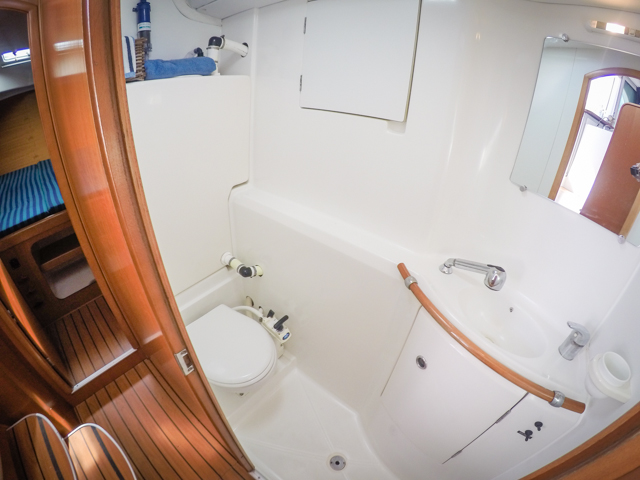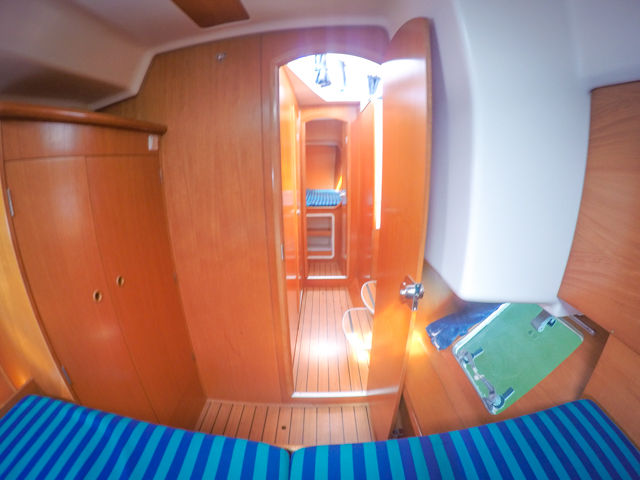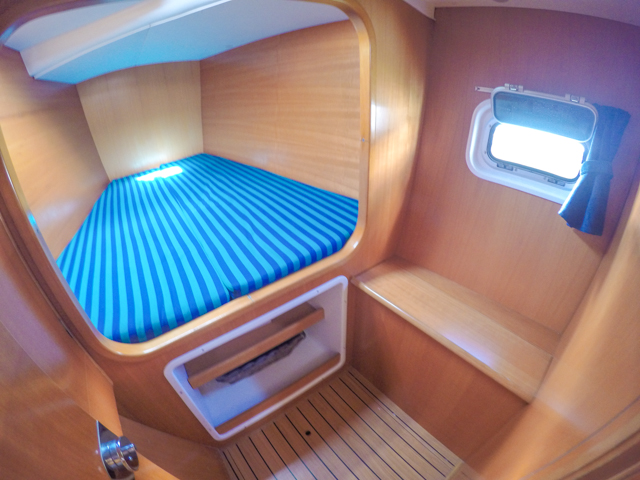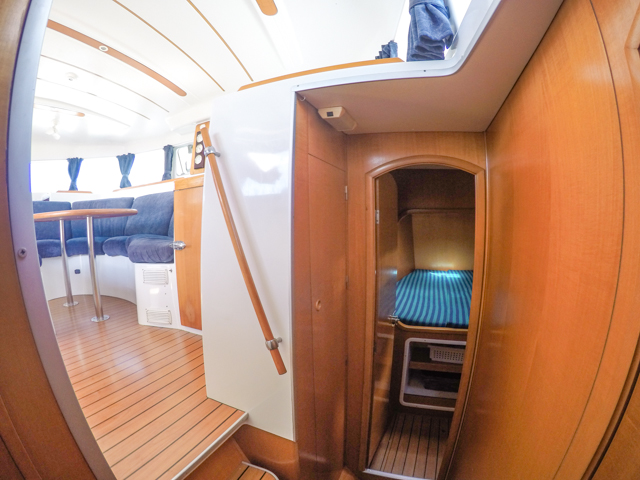 We know, we know.  You're worried about our safety.  Here's a list of what's keeping us afloat, safe, sound, and connected.  We'll get shot on here as soon as we can so you can see what everything looks like!
Catamaran Construction

No lead keel or ballast
Buoyant design with sealed crash boxes.
Harder to sink than a monohull
Stable going downwind, slow upwind
Two Diesel Engines

Volvo Penta MD2030-C diesels, 27HP each
Backup engine in case one fails!
Extremely maneuverable for docking and avoiding shoals
Deck Safety Gear

Jacklines, Harnesses, and Auto-Inflate Life Vest keep us on the boat
Single Sideband Long Range Radio (SSB)

ICOM 802 SSB radio
Pactor III modem to send emails via radio waves
Long range radio for communication and weather advisories
Katadyn Powersurvivor 160E Watermaker

Desalinates salt water using electricity
Powered by diesels, solar panels, gas generator, or wind/towed generator
Makes 30 liters per hour
Uses 16 Amps / hr.
Garmin 18HD 4kW Radar

Allows us to see heavy weather, land, and ships.
Charting

Chart coverage on at least 2 out of 3 of the following media

Onboard Garmin GPSMAP 741xs chartplotter
iPad Garmin BlueCharts and/or Navionics
Paper charts
Automatic Identification System (AIS)

Allows us to see the big ships in the night
Alerts us if vessels might come too close to us
Medical Kit

Trauma and burn kits
Anaphylaxis kits for allergic reactions
Four antibiotics regimens for severe infections
Several types of analgesics for severe pain
Emergency Position Indicating Radio Beacon (EPIRB)

Radios a MAYDAY to the US Coast Guard from anywhere in the world
Manual switch or turns on when submerged
Life Raft

If the boat sinks AND BOTH dinghies sink too , there's a liferaft!
Auto-inflating, equipped with survival gear until help arrives.
Energy Sources

3 solar panels @ 90 Watts each with Outback 80 solar charge controller
Air Breeze 400 Watt wind generator puts out 5 amps at 15 knots of wind
Aquair 100 towing generator puts out 5 amps at 5 knots boat speed
Gas generator and diesel engines can provide power on cloudy days.
Energy neutral boat on anchor, excess of renewable energy under way.