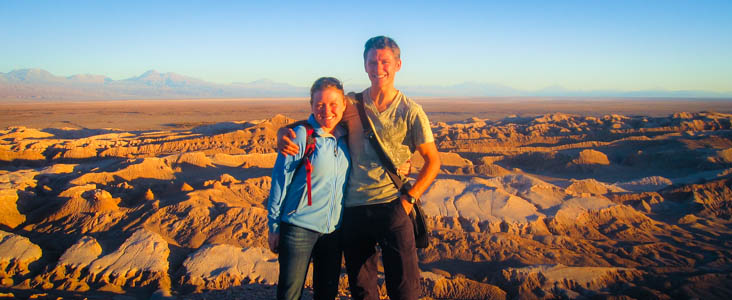 Adventures
Author: Miranda
Pete and I both got the bug early.  This travel bug bit us, around the same time, but long before we met each other.  A little taste of world travel in those study abroad trips we all take in college.  They were fabulous.  They were eye-opening.  They were empowering.  They just weren't enough.
After doing a little bit of teaching stateside, we both decided it was time to take this teaching gig overseas.  I moved to Cartagena, Colombia in 2007, after teaching for two years for Chicago Public Schools.  I spent my first year in Colombia as a single lady, tearing up the town.  Colombians definitely know how to party, and they taught this girl well.
In 2008, Pete moved down to Cartagena, and his baby-blue eyes sure made all the local ladies swoon.  He was that adorable guy who was completely oblivious to his swooning powers, and he chose to spend all his weekends with his true mistress- the kiteboard.  Eventually, these two mid-westerners realized just how much they had in common, and the rest was history.  We traveled the entire country, we salsa-ed into the wee hours of the night, and we feel in love with our lives.  With Cartagena, with the Colombian culture, with living overseas, and with each other.
After a few fabulous years in Colombia, we decided it was time for a change.  Santiago, Chile became our new home, and it's been very good to us the last four years.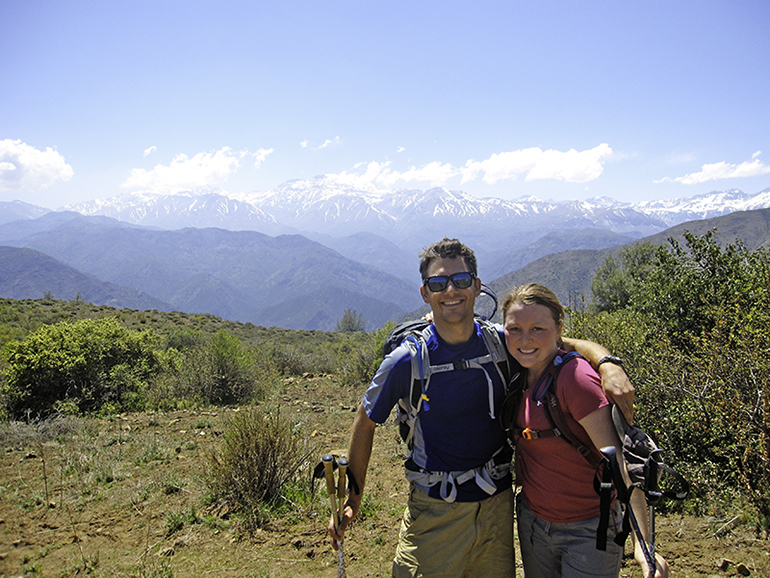 So, good that we've made our crazy life together official.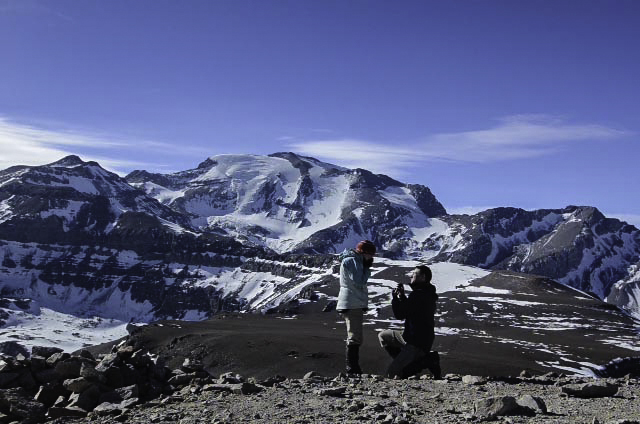 We've biked, hiked, and climbed our way all around Chile, and the time has come for us to take on a dream that's been lingering and stewing in our minds for quite some time.
Here's some more pictures from all of the adventures we've been on in the past… by choice and otherwise!