Author:  Pete
Location:  Denarau Marina, Fiji
We are off to cooler climes in New Zealand!  Looks like there is a good weather window and several of our boat friends are making the run with us.  We will be on a radio net and in contact with the other boats every day in our estimated 9 to 11 day trip.
We've spent a couple days in Denarau Marina prepping the boat for the high seas once again.  We filled water, provisioned, check out of the country, and of course, fixed things.  Up side?  Sweet new autohelm!  Christmas came early!  We are enjoying the luxury of a marina for two nights next to massive power yachts.  Notice the helicopter on the flight deck of the yacht at the end of the dock.  There's another one on the boat just in front of us.  Think we can land a helicopter on the trampoline?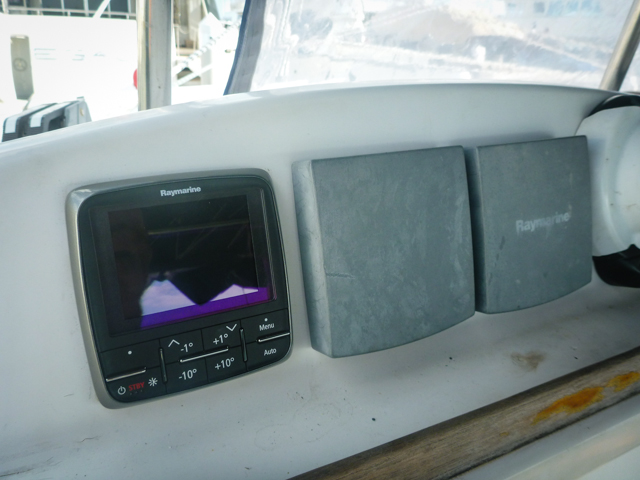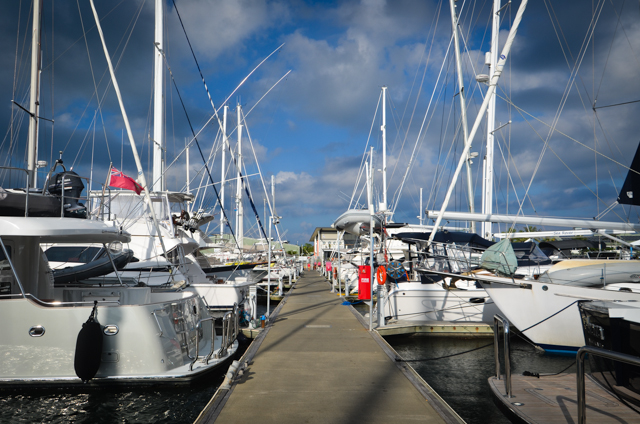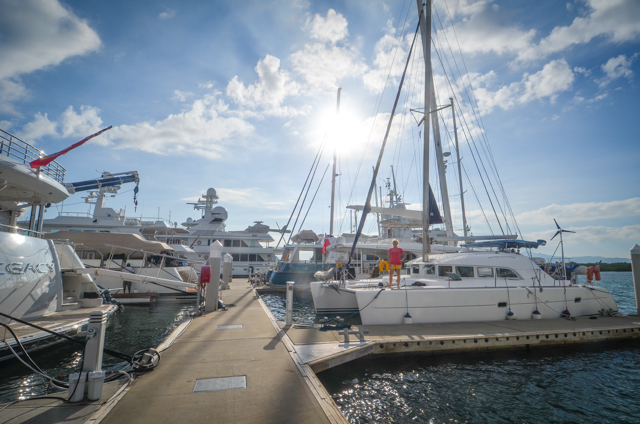 I will be posting again with coordinates, as well as updating our location on a mapping site called Yacht in Transit.  Check it out!  It will include our basic cruising information as we go.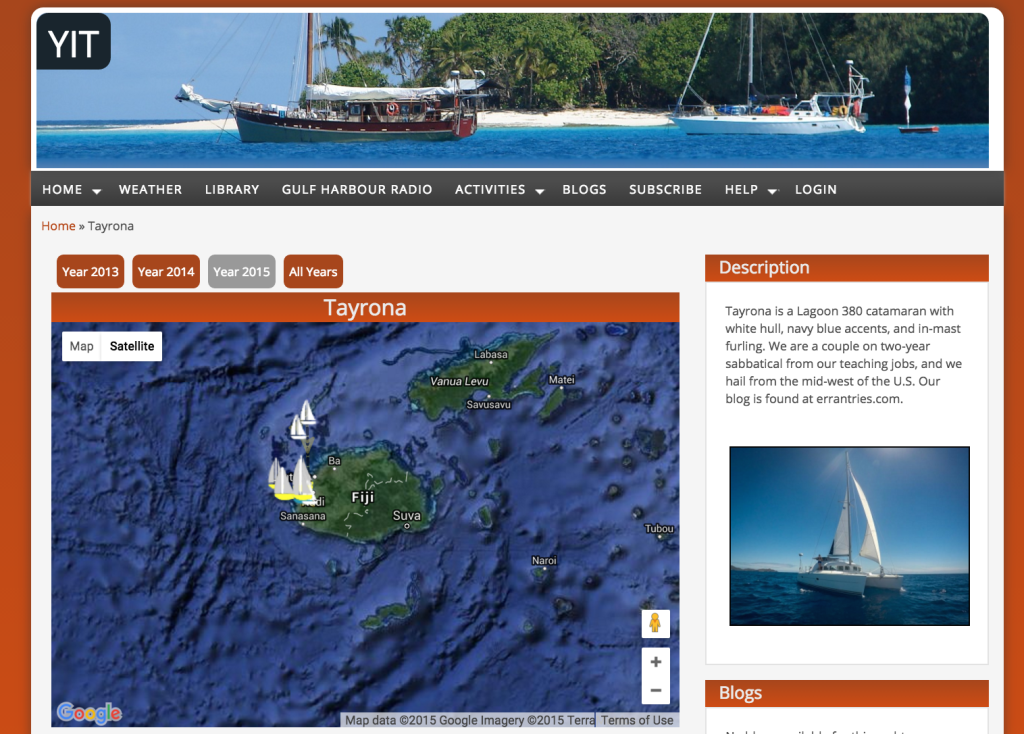 Also, interspersed with the updates from sea, we have set to automatically publish a couple videos and posts with pictures from the last part of our cruise of the Yasawas in Fiji.  I thought it would be a life raft for our family and friends faced with the daunting, ten-day tempest of text-only blog posts. God speed and wind in your sails.