Author:  Pete
Location:  Quintero, Chile.     [ 32°46′58″S  71°31′50″W ]
Stayed the night at a little B&B in the countryside outside of Quintero called Haras Casacampo.  The place was built from an old pure-bred horse farm where horses and chickens roamed free and all the rooms were retrofitted stalls.  Pretty cute.  Gloria and Antonio were charismatic and welcoming.
The next day out on the water we motored from out mooring again, hoisted the main, unfurled the genoa, and made about dodging freighters and their pilot craft as we exited the bay under sail.  The sheer mass and size of those ships is chilling.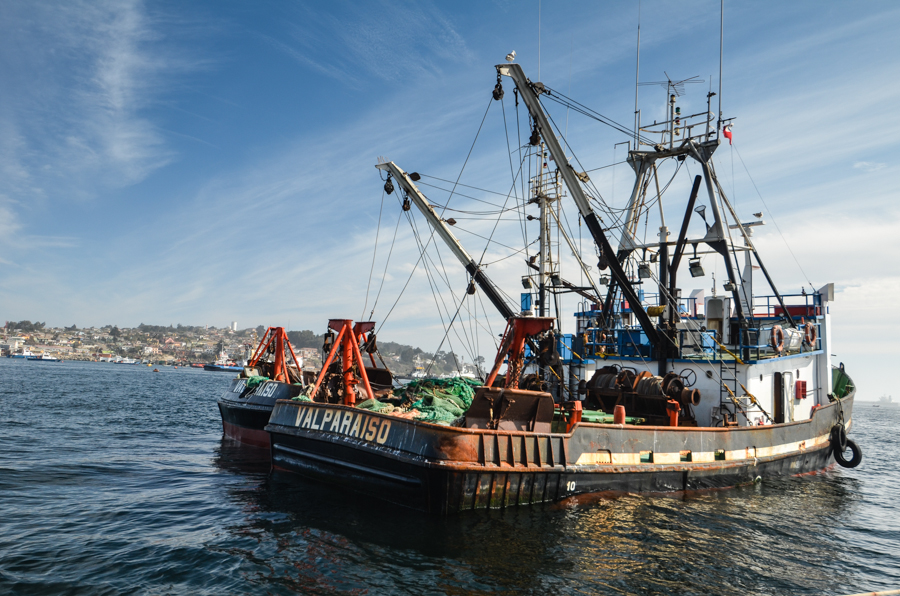 The wind picked up as we left the lee of the Quinter Bay headlands.  Out away from the ships we put a reef in the main and maneuvered around to get the feel for it.  The boat sailed flatter and more comfortably than before.  Then I put in another reef in the main, just for the practice, and we sailed along in the rolling swells with even more control.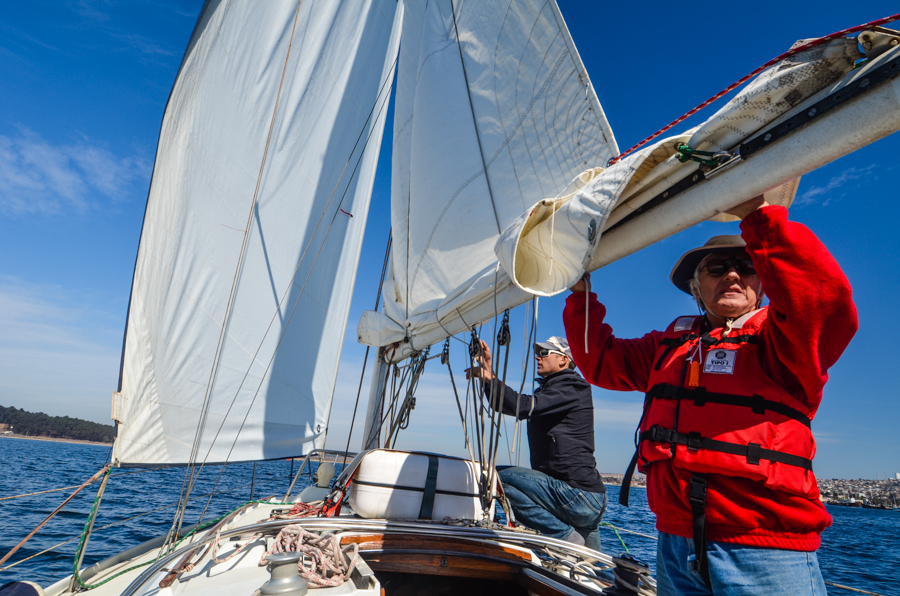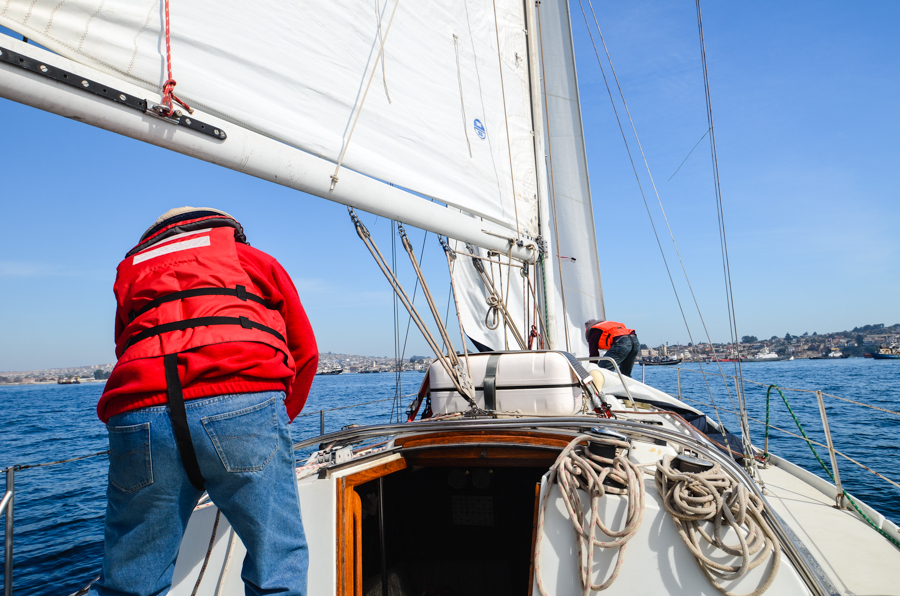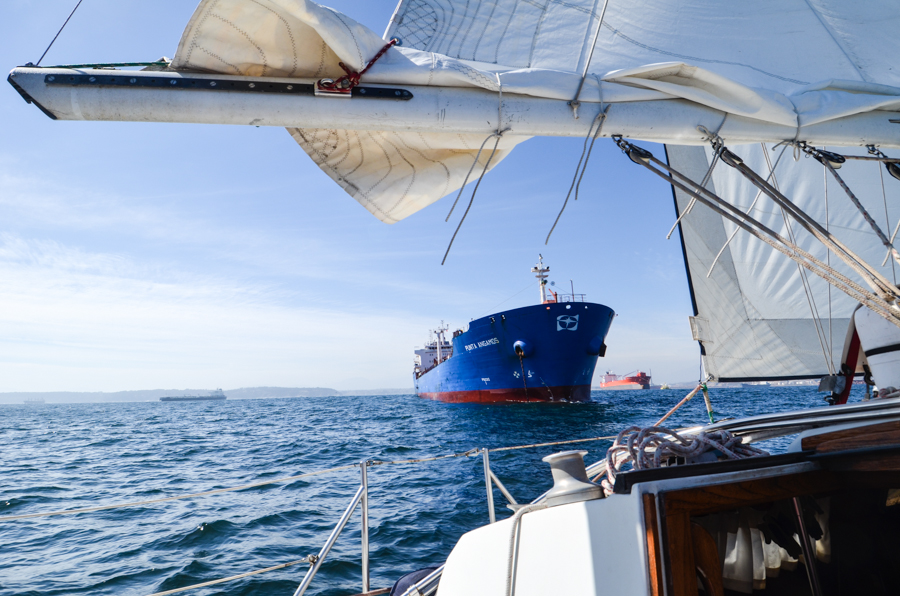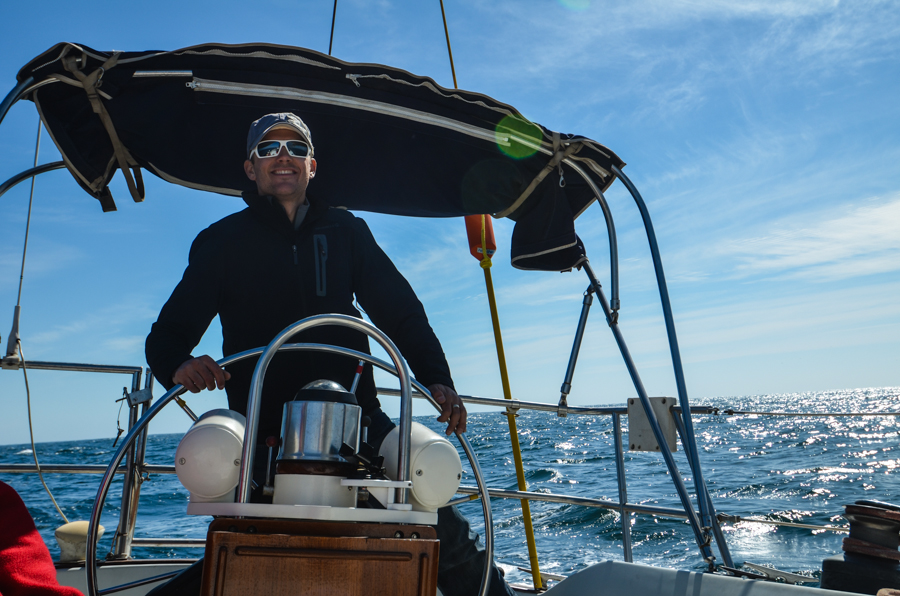 We dropped the headsail and simulated a change out. Mario messed with things and watched us put them back together.  We rolled around the seas for another hour or so then cruised in.  In the bay we simulated a regatta, running a triangular pattern around buoys to get the feel for all points of sail.  We did some more man-overboard drills under sail as well.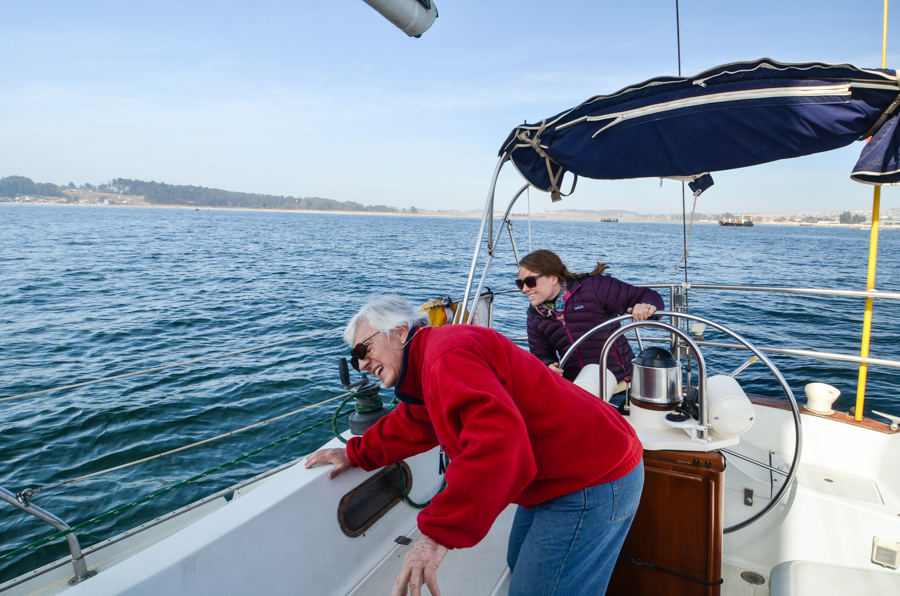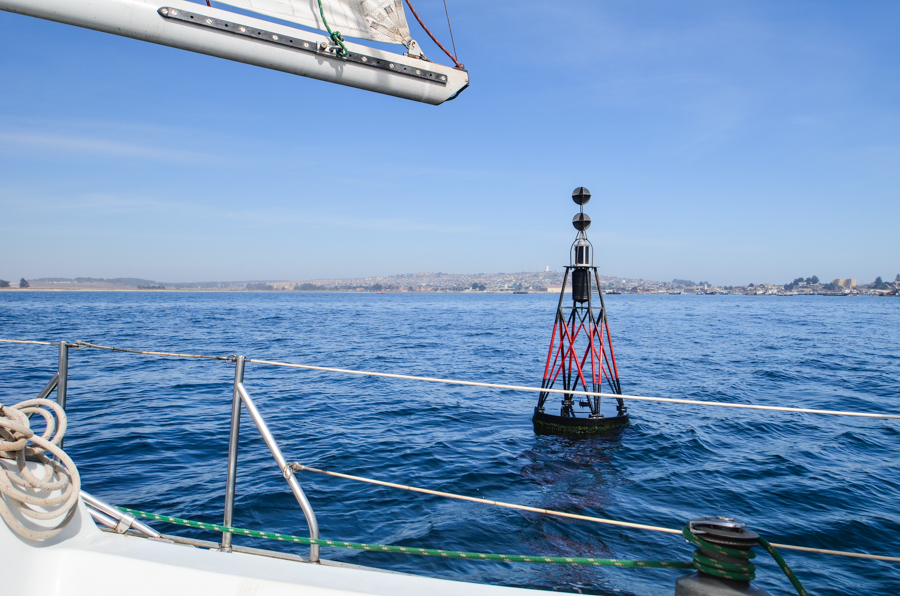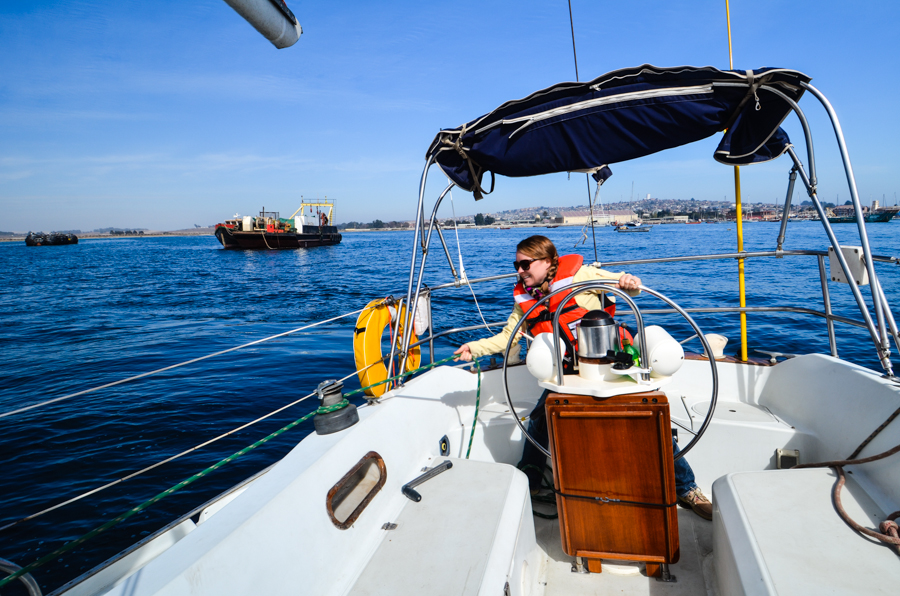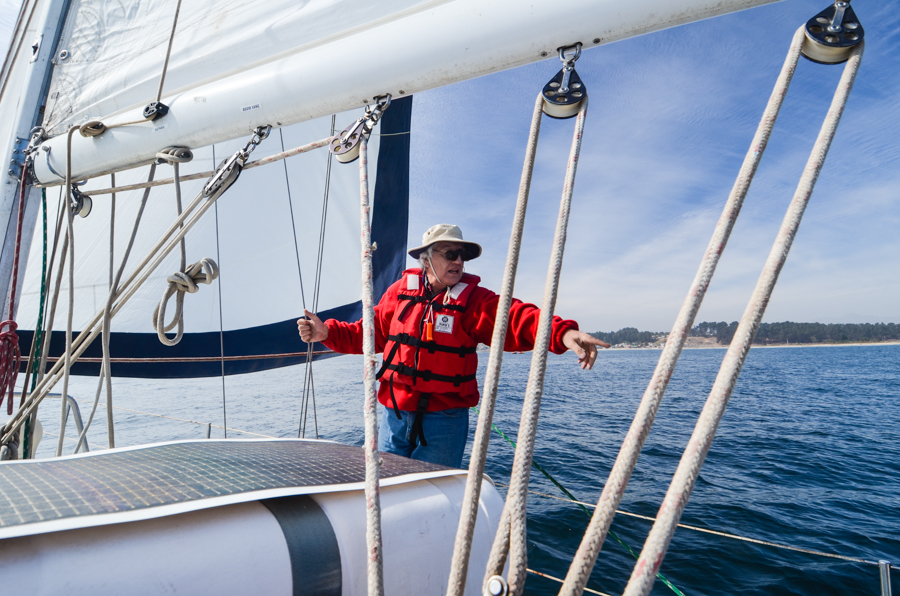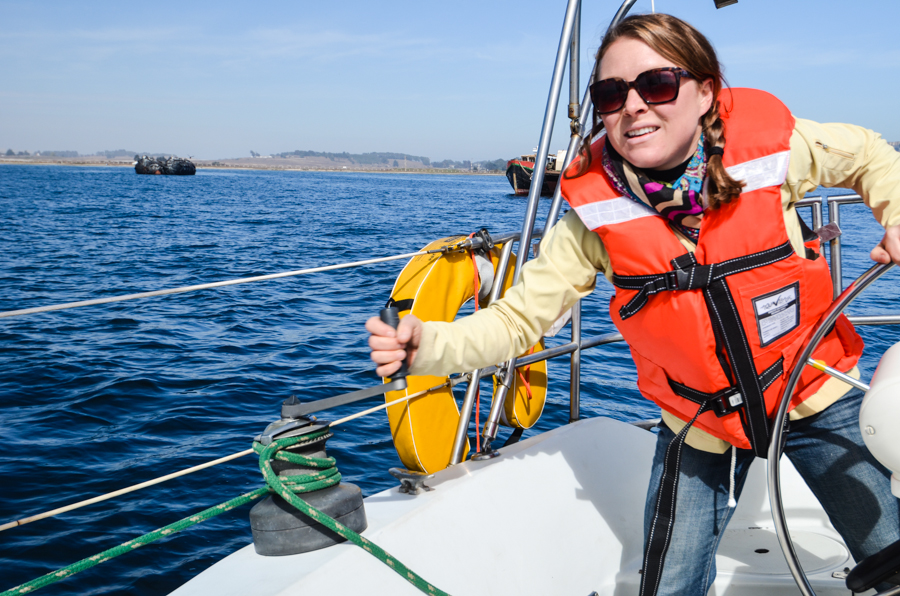 It was so fortunate to meet up with Mario.  He did a fantastic job of mentoring and instructing us out on the sea and we are extremely grateful for his tutelage and friendship.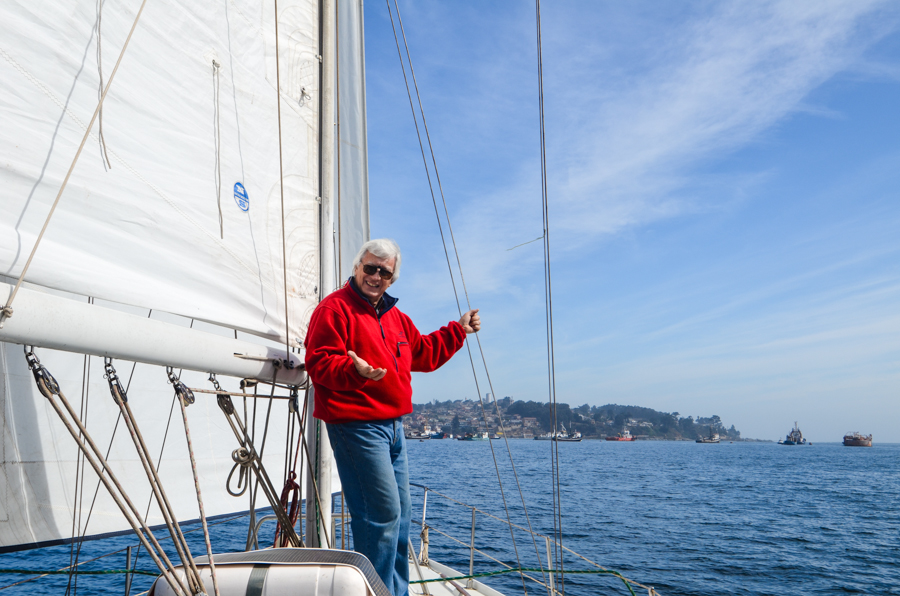 Afterwards we had lunch in the gritty little town.  The place was a little rough around the edges, but the cazuela and fish (and beer!) were fantastic!  We were so excited to get on the ocean!  FINALLY!