Author: Pete
Location: Northeast coast of New Zealand
Before shoving off north, Miranda and I took our favorite mooring for a few days to get some work done on the boat.  We ended up blowing off our to-do list to spend time with our Kiwi friends Bruce, Linda, Mel, and Nico, locals of Beach Haven.  Bruce and Linda have an amazing house overlooking the water, complete with a boathouse and dock.  We met them in our last couple of months around Auckland and have gotten together here and there when we're in the neighborhood (read: moored out in front of their house).  They took us out to a burgeoning taproom with local beer, we met up at a weekend farmers market, and went out to lunch.  One night they even had us stay in their gorgeous house when we miscalculated the tides and Dinghy was stuck in the mud.  It's been fun to be around long enough to connect with interesting people.  The flip side is that it's sad to start saying goodbye to said interesting friends.  On our last eventing in Beach Haven, we took Dinghy over to their boat shed for "an afternoon glass of wine and some snacks on the wharf," turned into many glasses of wine, turned into delivery pizza, turned into trading our sailboat for Bruce's country home in north New Zealand.  Yup, these are those kind of good buddies and a perfect day was had by all.  In the early morning we rode the tide one last time under the Harbor Bride and out of Auckland with heavy hearts and and slightly aching heads.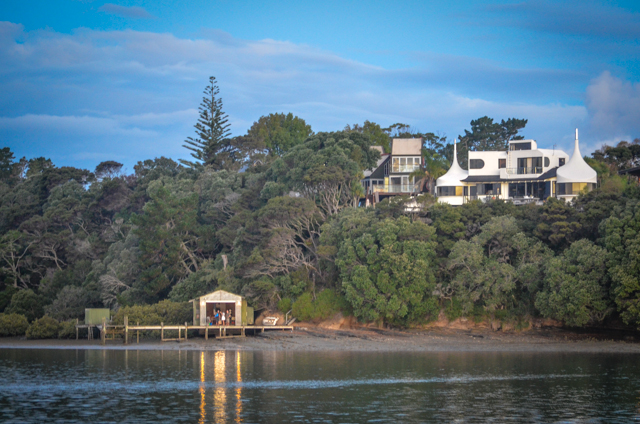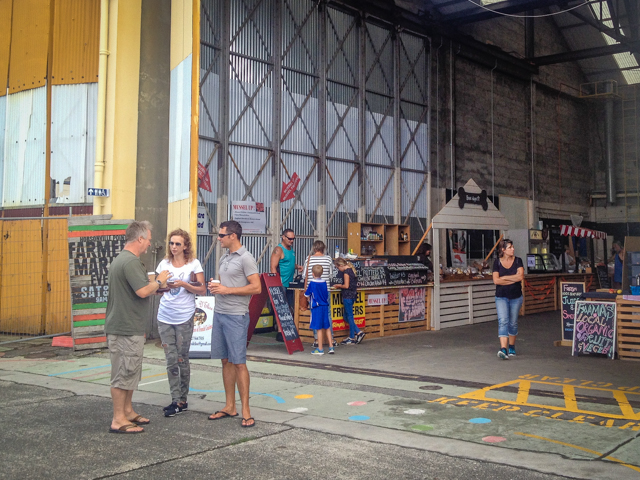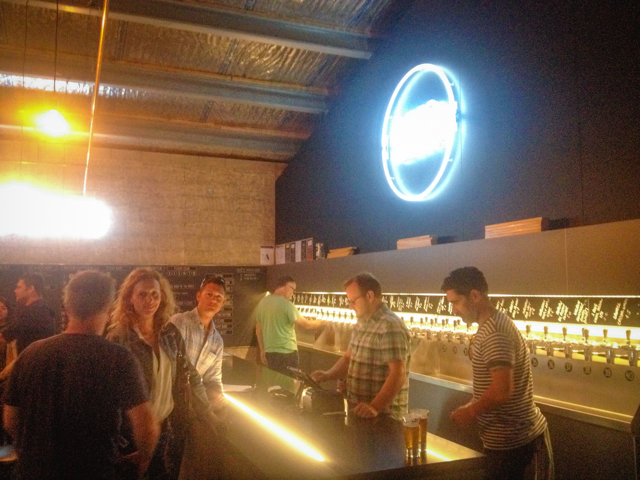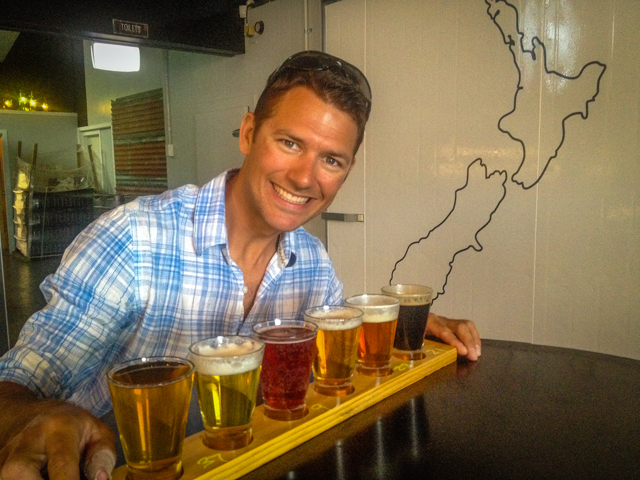 The winds were light as we left the city astern.  We motorsailed to Omaha Bay our first day, then made for Whangarei the next. Miranda and I anchored Tayrona off Marsden Cove and went out to dinner with our friends on Georgia.  We were all so involved in catching up from the last couple of months' activity that we didn't realize that we'd likely not be seeing them again after that evening.  Back aboard Tayrona later in the evening I stood on the transom and watched the birds play in the flood lights of the shipyard.  Their feathers lit up in orange under the sodium lamps as they caught insects, but they disappeared from view as they flew outside the light's beam.  The birds disappearing and quickly reappearing was an oddly comforting sight after saying goodbye to good friends.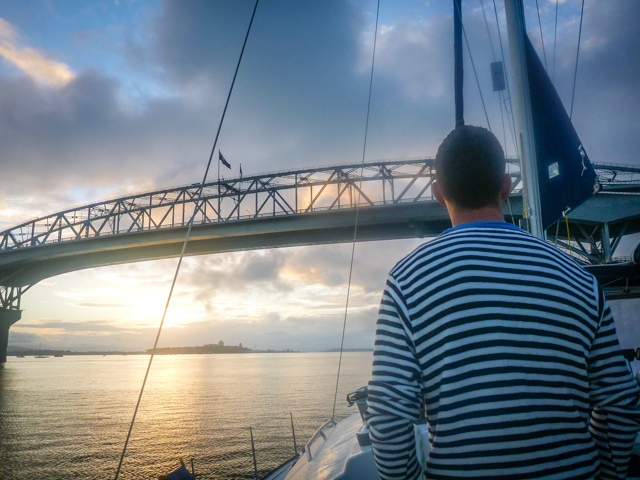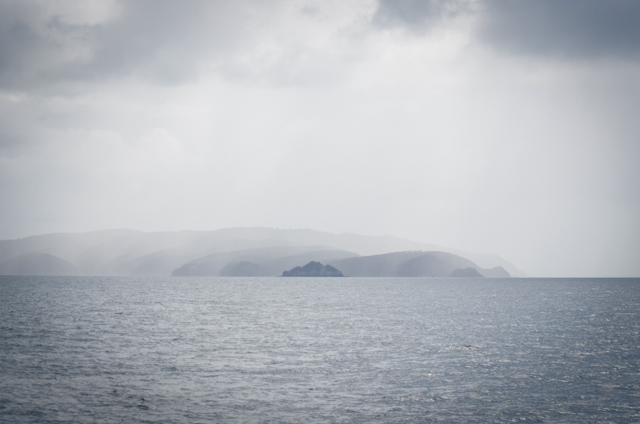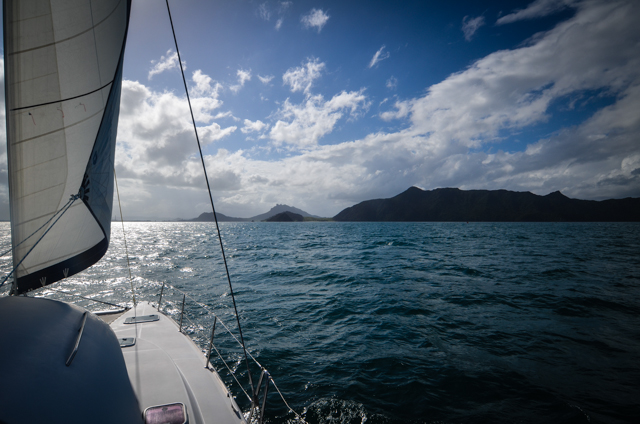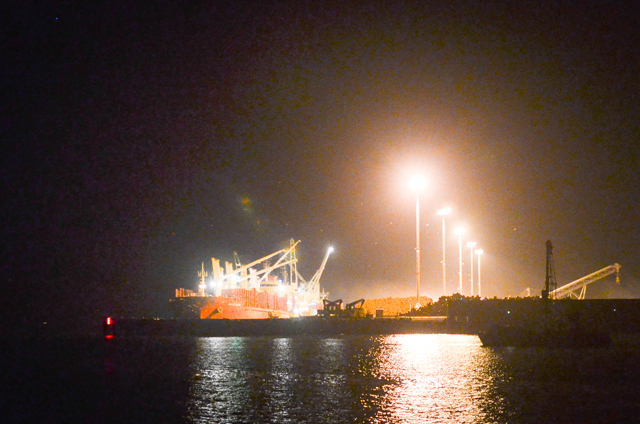 The next morning we rounded Whangarei Heads and continued on our journey north, this time with much more favorable winds.  It was a long sail up to Whangamumu Harbor, but in twenty knots of wind with full canvas up we scooted right along.  It felt great to be stretching our sails after several weeks in Auckland.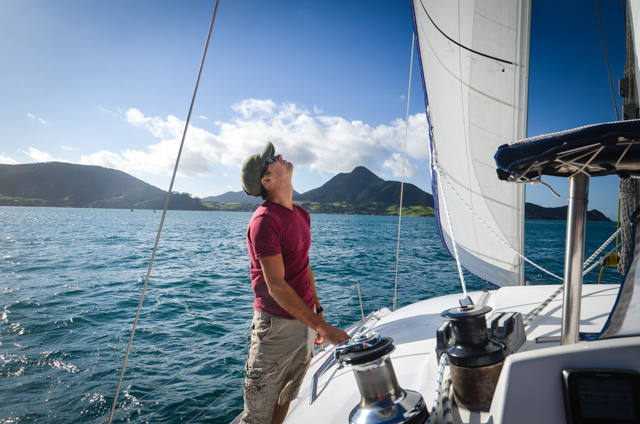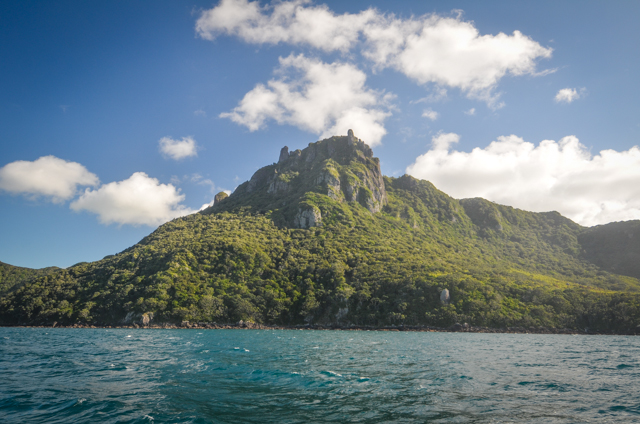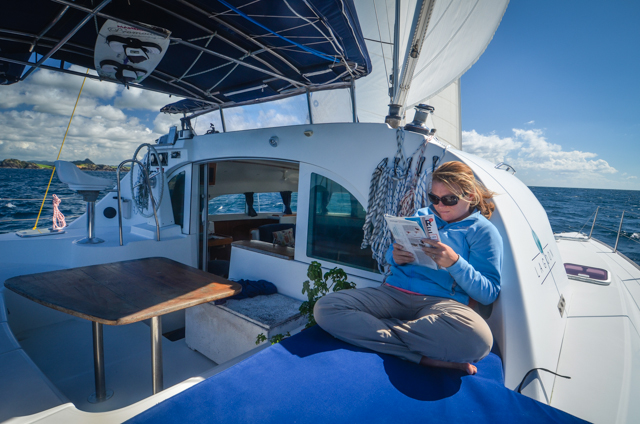 When the sun was high overhead, a pod of dolphins swooped in to ride Tayrona's bow wake.  They ended up staying around the boat for two hours, jumping, cavorting, and carrying on.  They'd take off for a few minutes, then chase the boat down, surfing along in the following seas.  When they'd approach from the starboard, their spray caught the sunlight and lit up in rainbows.  It was like an eight year old girl's dream- dolphins and rainbows.  I kept looking around for a boy band to show up riding unicorns.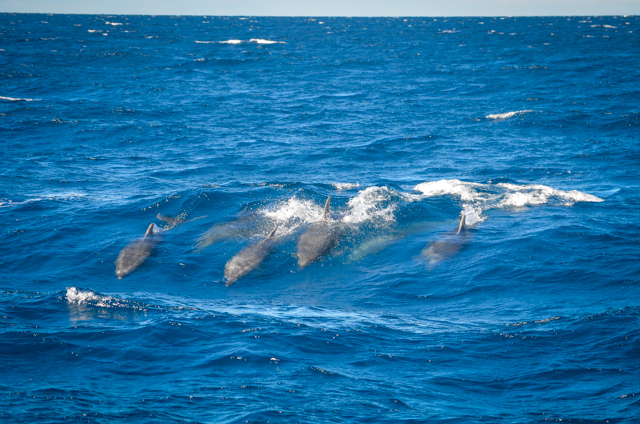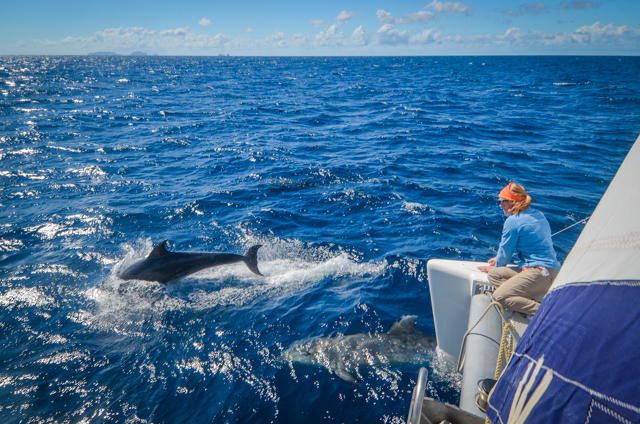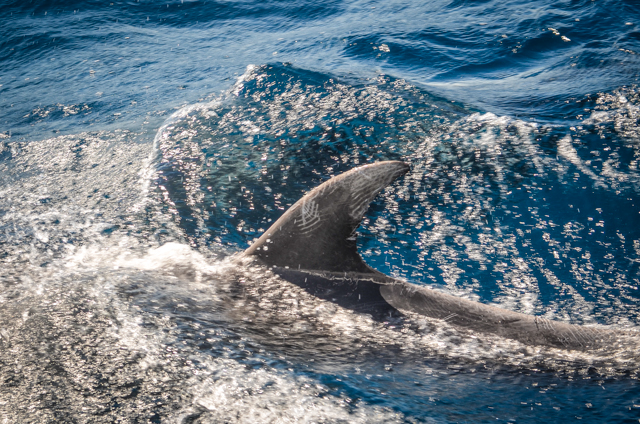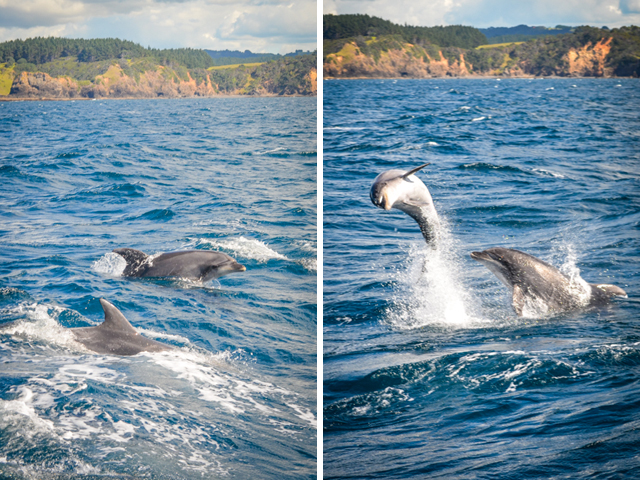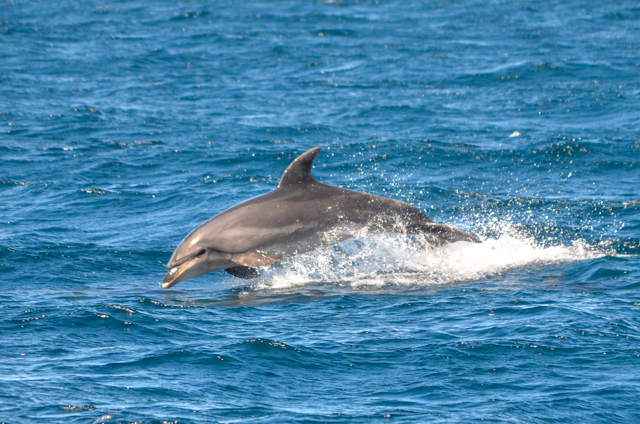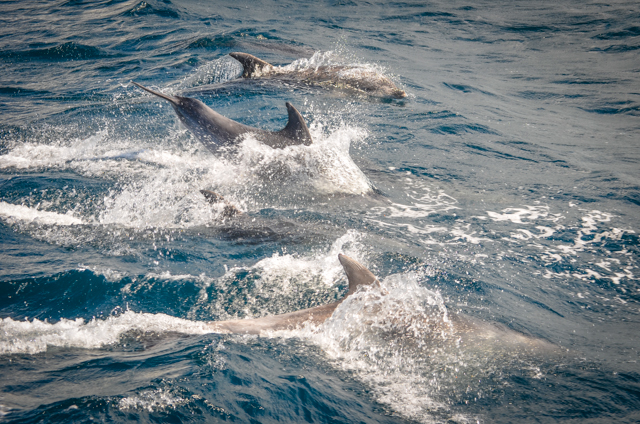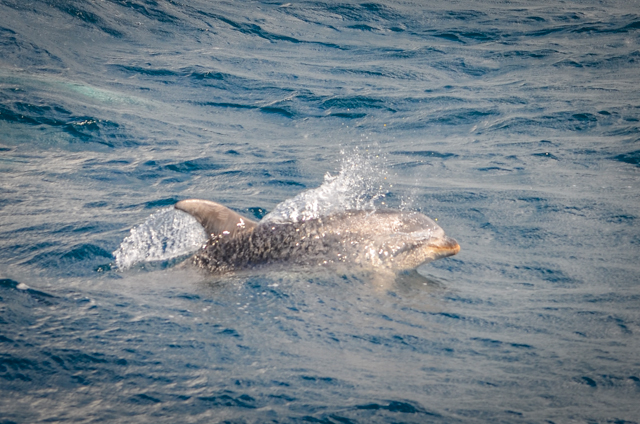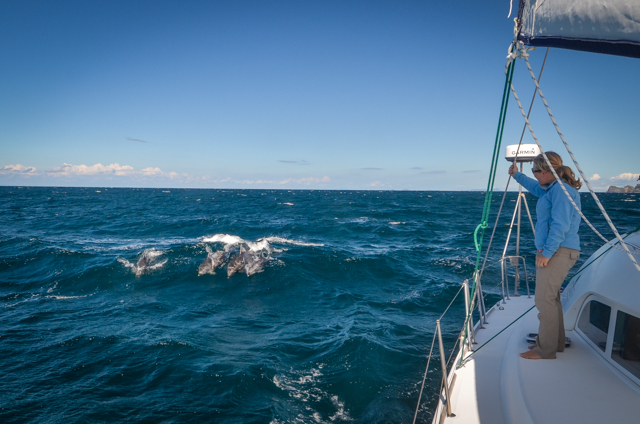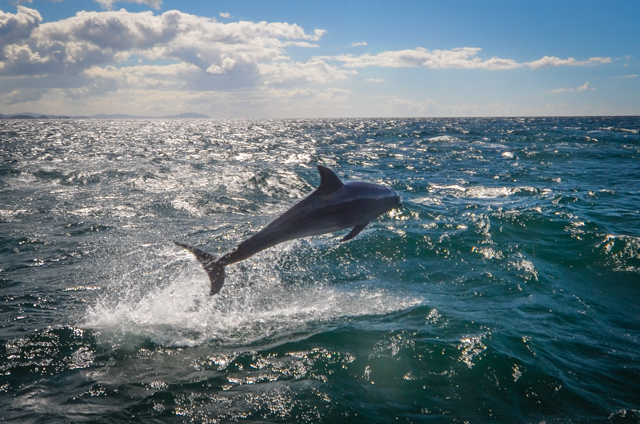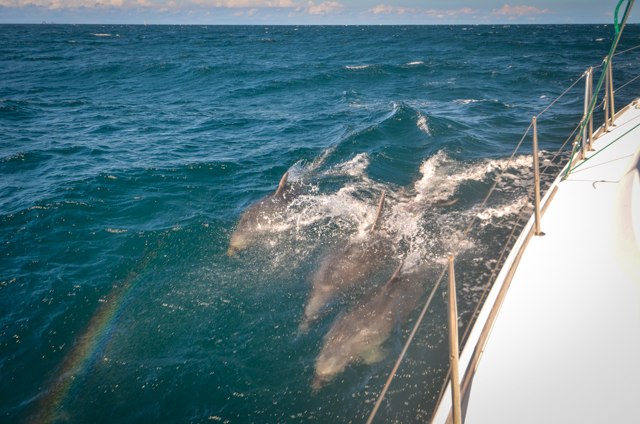 Over the past two years I've developed a special technique to capture underwater images.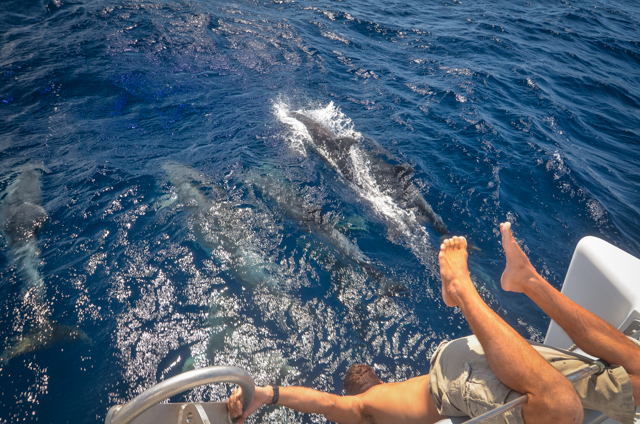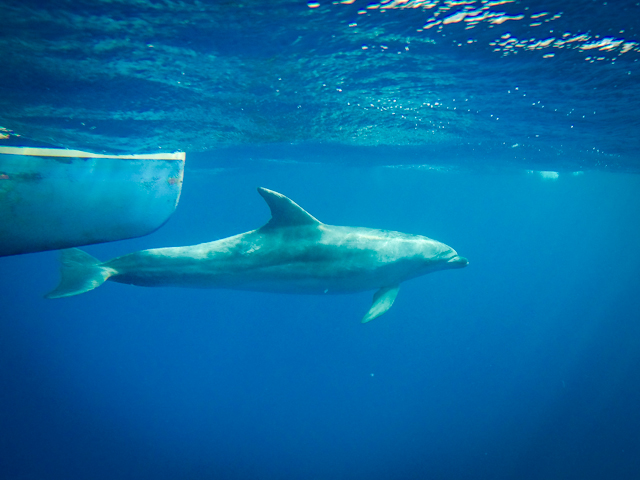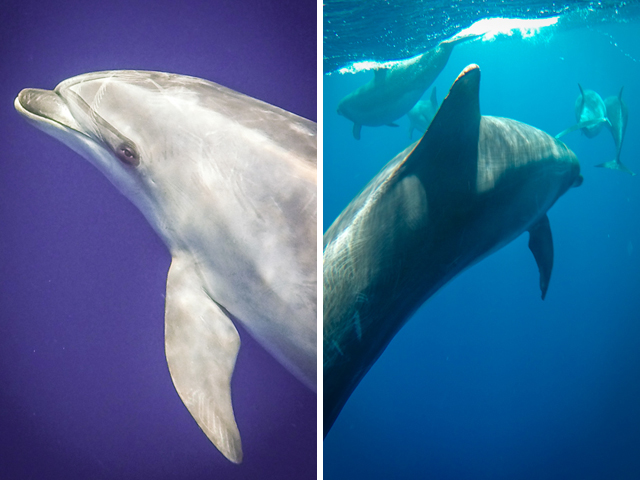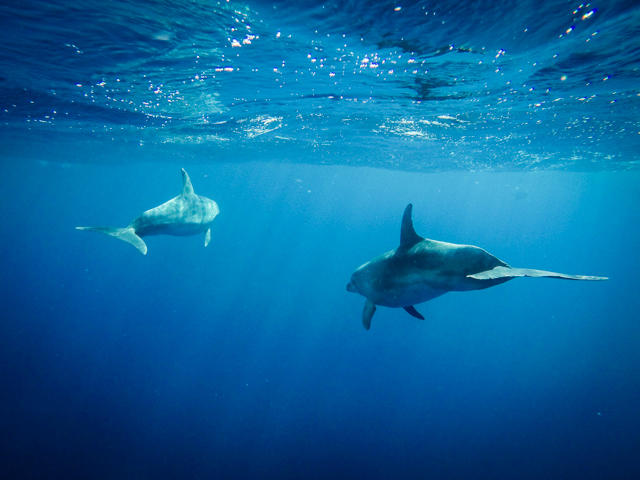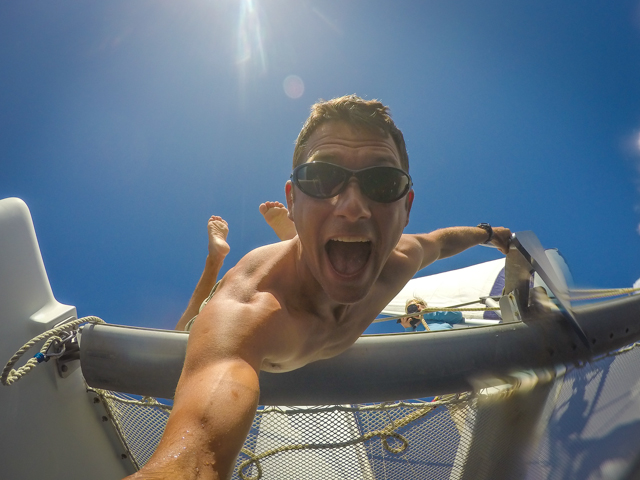 Sometimes the dolphins would zoom by the boat in a silver streak.  They're blowing bubbles out of the top of their head as they swim, leaving a trail like smoke off a stunt plane.  I thought it might be dolphin flatulence.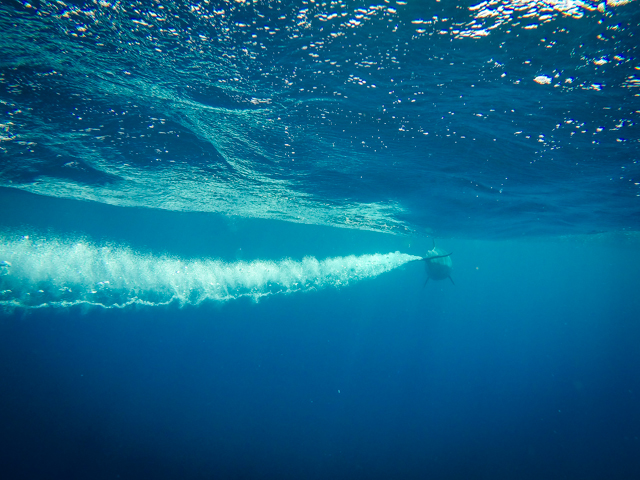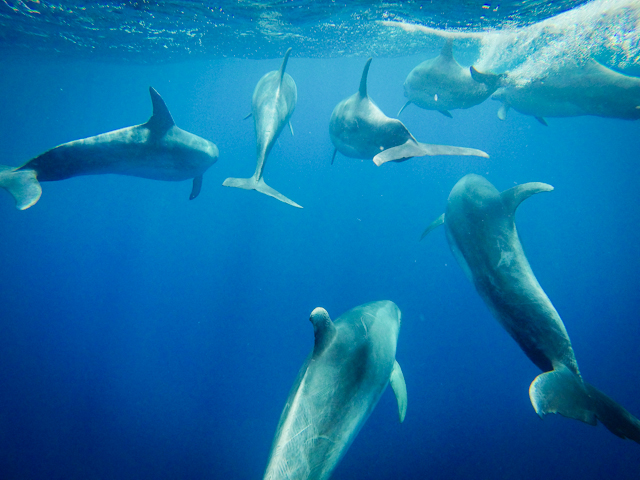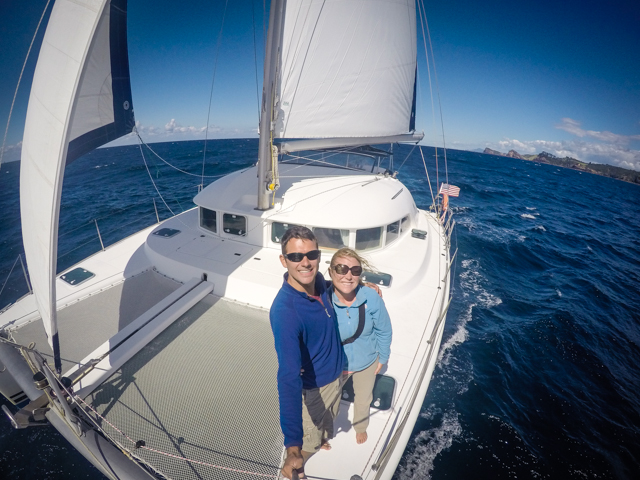 After a night in secluded Whangamumu, we ran again under accommodating winds up to Cape Brett.  We squeezed between the headlands and Motukokaku Island, the seas tumultuous from waves reflecting off the sheer bluffs.  It can be difficult to see the sides of the pass with the sails eased out on a run.  Sort of like driving your car with newspapers stuck to the windshield.  We came around the point and jibed the mainsail, fighting some current to make it through the pass and feeling like real sailors with our fancy maneuvering.  Then we were back in the sheltered waters of the Bay of Islands.  The wind was still ripping at twenty knots as we raced into Opua- the place where our whole New Zealand adventure started and will soon come to an end.