Author: Pete
Location: Mount Pilatus, Switzerland
For my first Father's Day, Miranda surprised me with a day in the mountains.  We set out to hike Mount Pilatus, one of the prominent peaks that routinely beckons from across the lake. It's the dusky shape on the right; Medieval legend has it that a dragon lives in the caves above the tree line.  We set out to see if it was true.  Leonie is old enough for dragon slaying, right?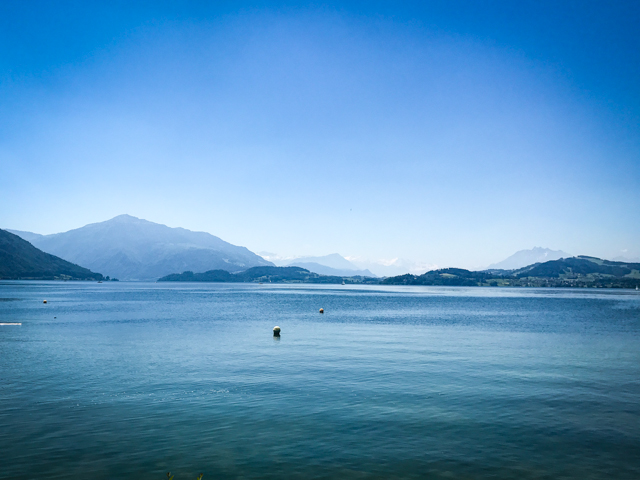 Our first experiment with babies and public transport went just fine.  Leonora did fine on the "Worlds Steepest Cog-Train" with it's 48% grade and ear-popping pressure changes.  Not a problem, just don't lean too far over the side.  There must have been ten different languages being spoken on by the other hikers on the train, but everyone said the same thing when confronted by sweeping scenery or adorable baby. "Oh!"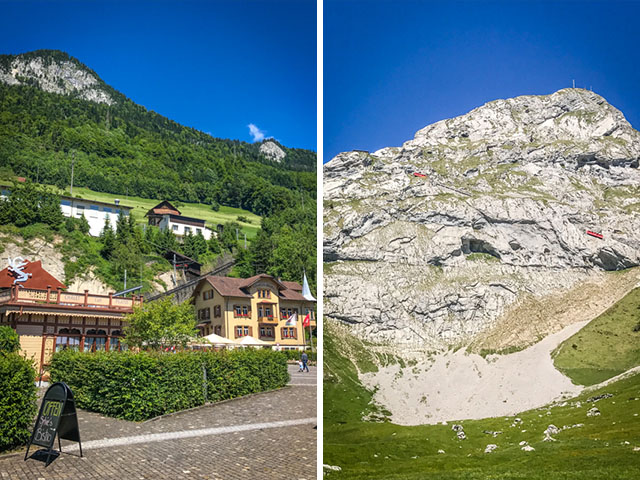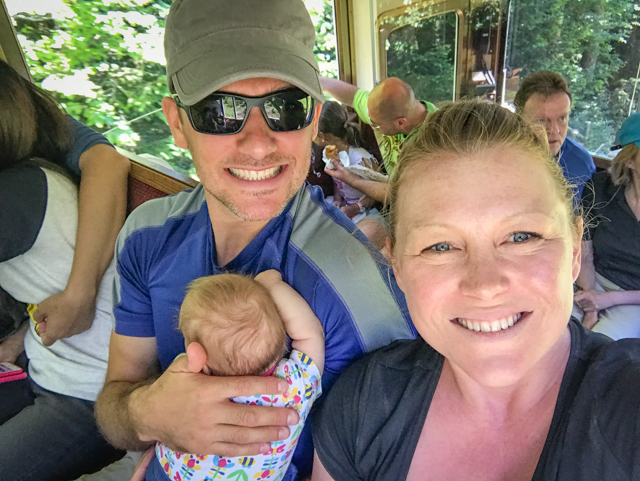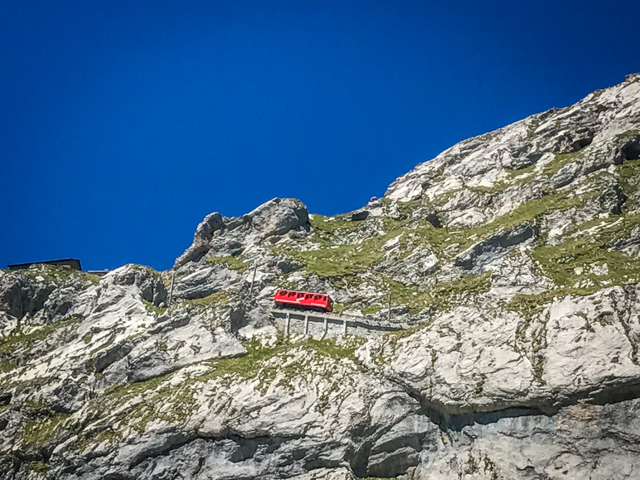 From the end of the cog train we hiked a path that hugged the side of the mountain, well maintained in true Swiss fashion.  Leonie slept like a champ in the front carrier, despite some jostling along the trail.  We swapped between carrying baby and backpack to keep the muscle groups and sweat stains balanced.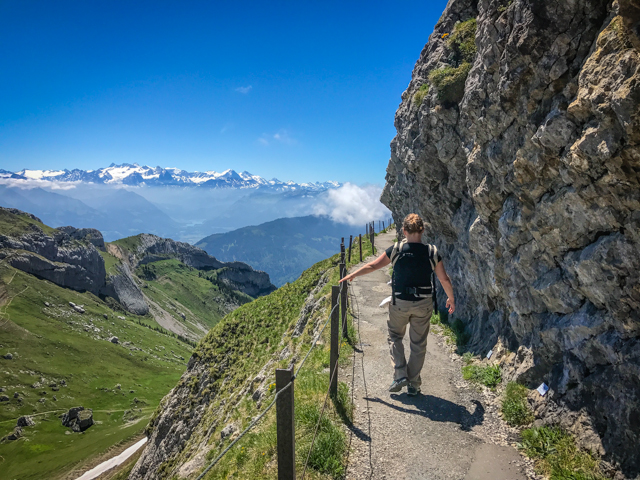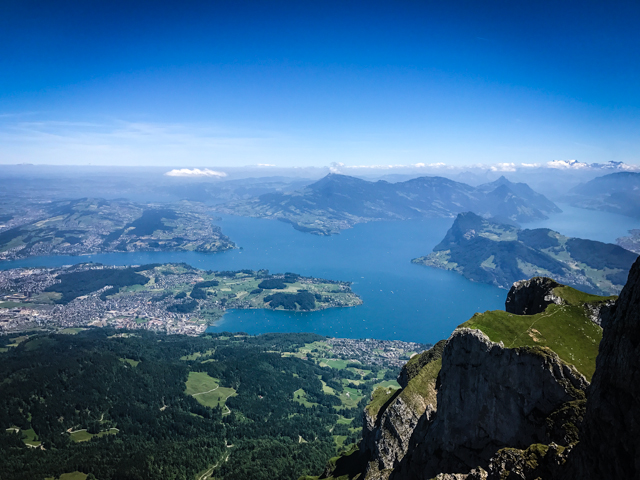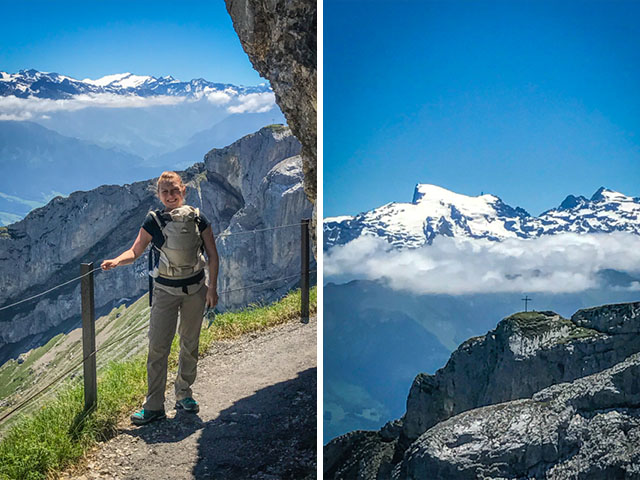 We did find some caves and sent Leonie in first to check for dragons.  With no luck we set our sights on one of the three peaks.  We were fortunate to have gorgeous weather and calm winds and our summit was enjoyably attainable.  Although there were a few other hikers at the top, we were the only ones with a baby.  While we're not sure what that says about our parenting, it was refreshing to be out in the mountains after a few months' hiatus.