Author: Pete
Location: 27°18.139S' 154°40.363E'
Day 9 at sea.
Man, that was an ugly couple of days. Last night felt like we were sailing underwater the visibility was so poor. Couldn't discern sky from sea at the horizon. Yuck! Thank goodness for radar, cutting out through the rain.  The charcoal smudge that was the last couple days finally broke and we were rewarded with crisp blue skies and sunshine today.  We even saw evidence of life existing outside our hemisphere… a ship came ripping through the clear blue.  Man they're fast.  Too fast.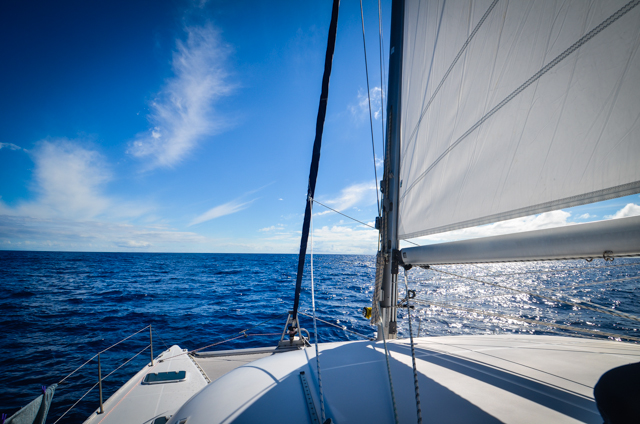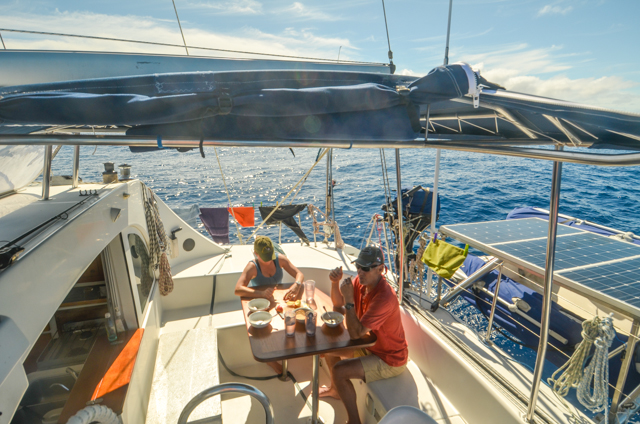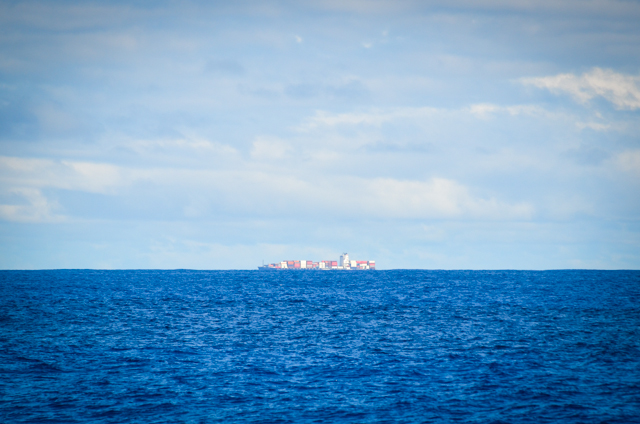 We hung out all our soggy foulies, damp blankets and towels, opened the hatches wide and filled the boat with air.  Although it was the day before Denny's birthday, I made the call as captain of the vessel to celebrate a day early.  We were getting stir crazy and needed a little celebration.  And cake!  While baking on a rolling boat is no picnic, chocolate cake is a welcome deviation from fish.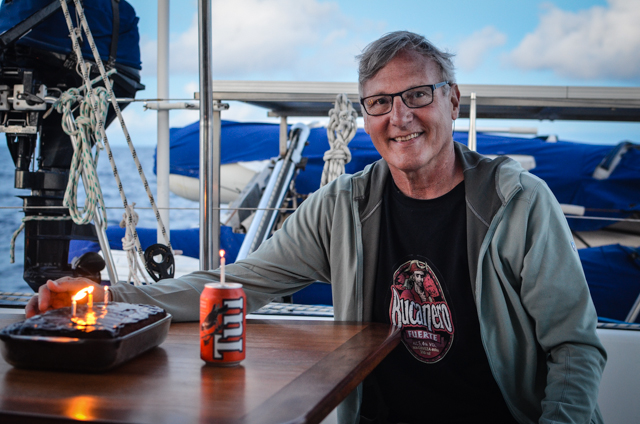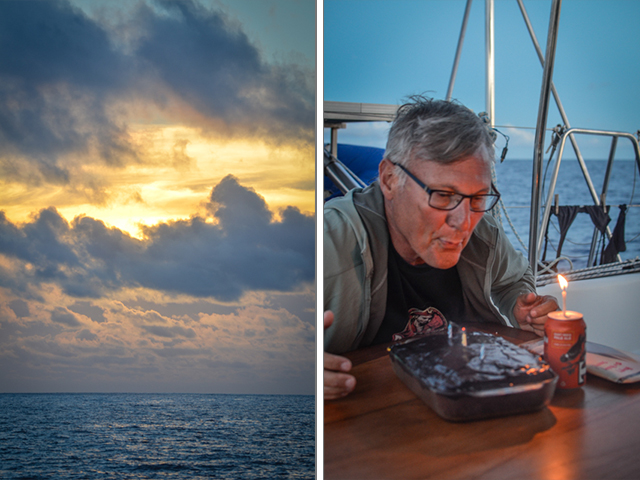 Spent a leisurely day chasing the sun from the cockpit to the trampoline, enjoying our last full day of passage off shore. With the fair weather of the high pressure system came light winds on the nose, so we're motor sailing the last 70 miles to Brisbane. No sight of land yet, but we can feel it. I think we're ready to be there.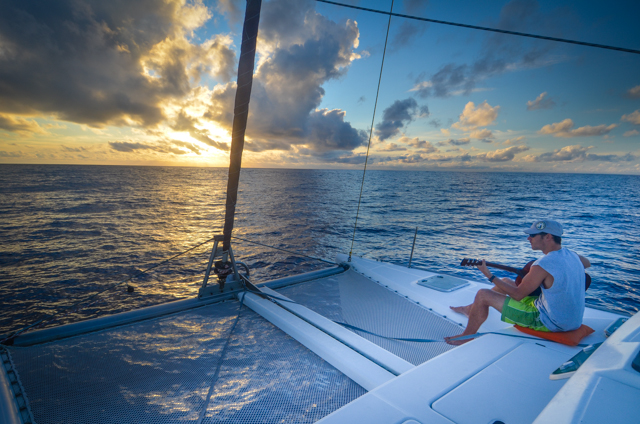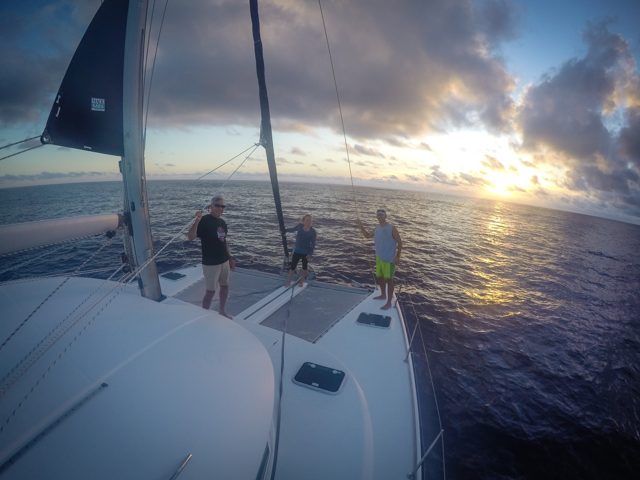 It's Tayrona's last night of passage under our command, the last graveyard watch, the last 3am sail change. I'm going to miss this foolishness.