Author:

 

Pete
Location: Wellington, New Zealand
After a couple weeks slowly bobbing out to the Bay of Plenty and back, Miranda and I were ready for a little zip in our giddy-up.  We rented a 'flash' ride from the local Rent-a-Dent (that's seriously what the place is called) and took to the open road to Wellington.  Much to Miranda's chagrin, I did weasel a little boat work into our fun trip.   Dinghy required a little gluing that was beyond my capability, so we crammed the front third of her into the rear compartment of the SsangYong for the short drive to Terminator Boats.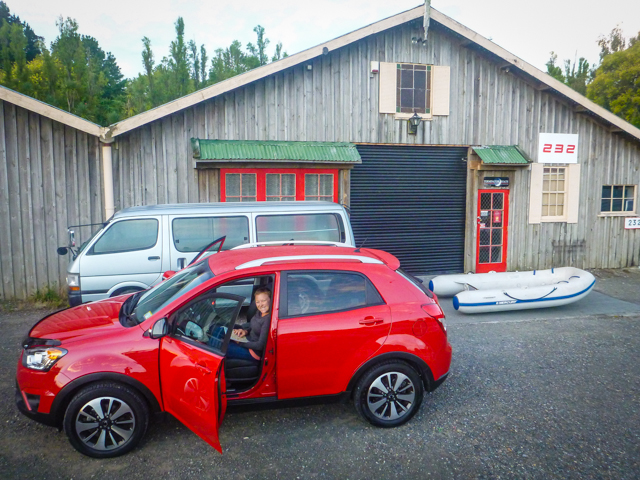 With poor, overworked Dinghy in the shop, our ride was a good deal more spacious and streamlined, and we zoomed unobstructed south.  It's really novel to move more that five miles an hour, and even more novel to be speeding along on the wrong side of the road!  We broke the drive into two pleasantly uneventful days.  Just like navigation afloat, I worked collision avoidance and Miranda worked charts.  We floated serenely by rolling hills, cow pastures, and volcanic massifs with nary a touch of sea sickness.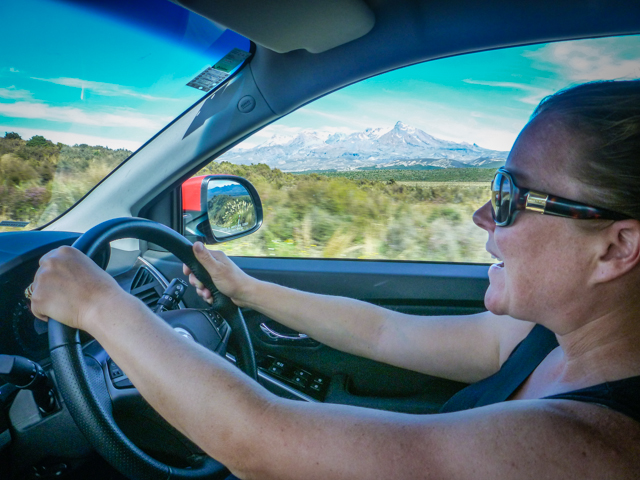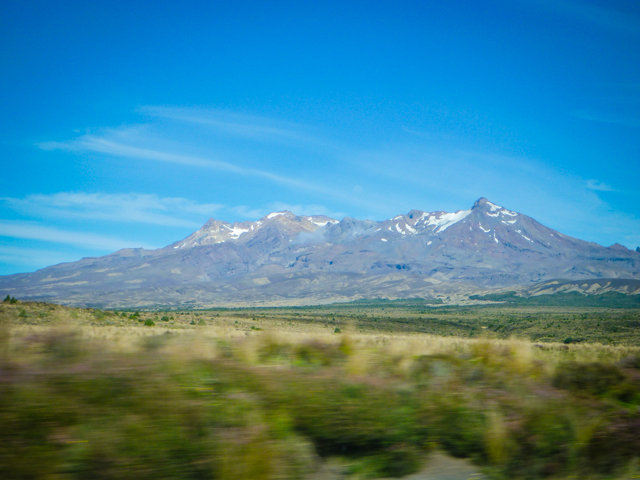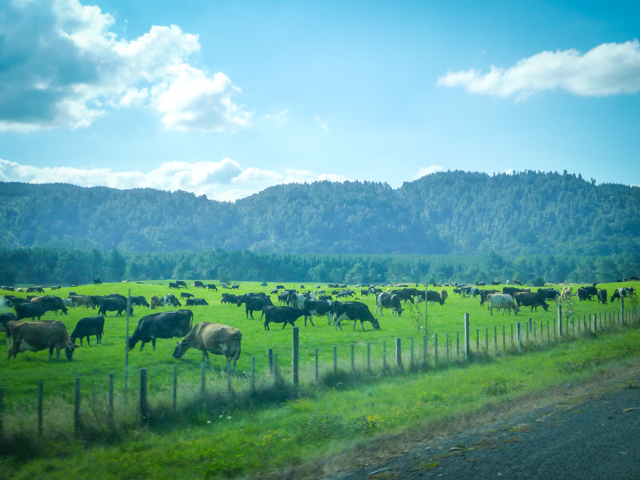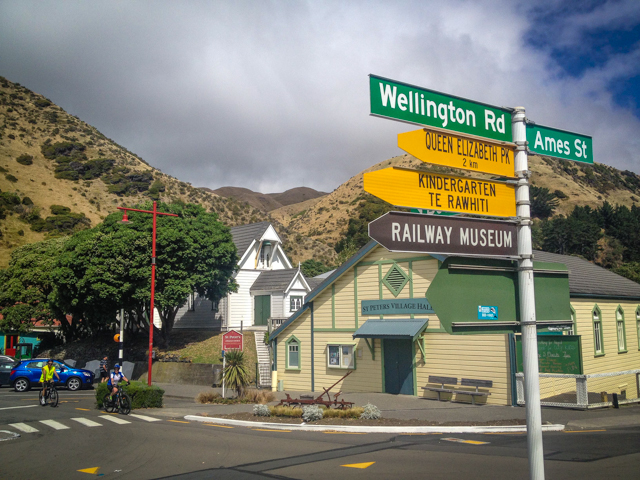 Wellington is not only the seat of the nation's government, but also the coffee and cultural capital of New Zealand.  Wellingtonians are pretty hip.  I saw a guy who was so hip, he couldn't see over his own pelvis!  In their defense, it is a cool city.  One can't saunter more than a few paces without stumbling over a brew pub, free museum, coffee shop, or funicular.  It's like the Seattle of the Kiwis.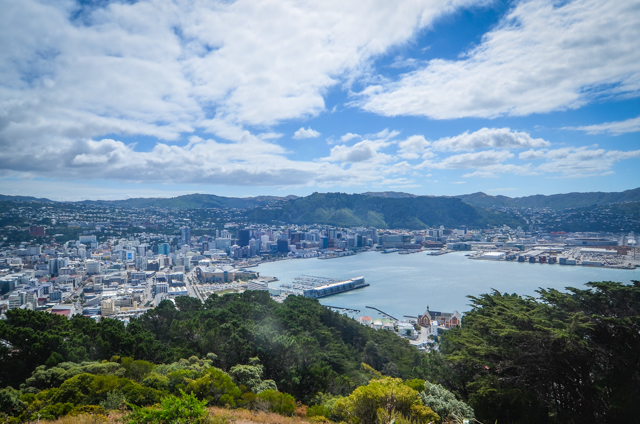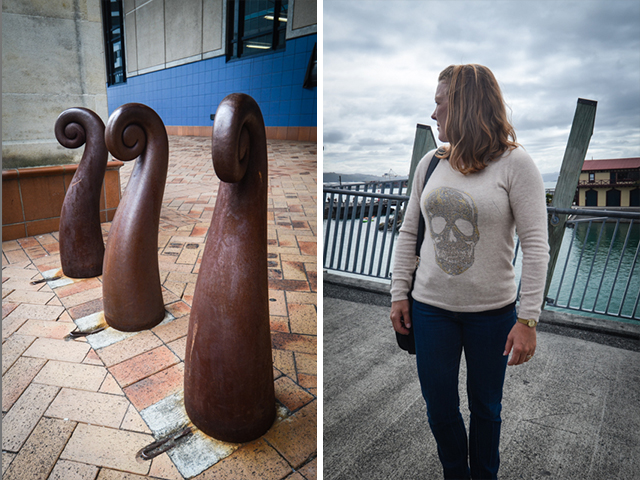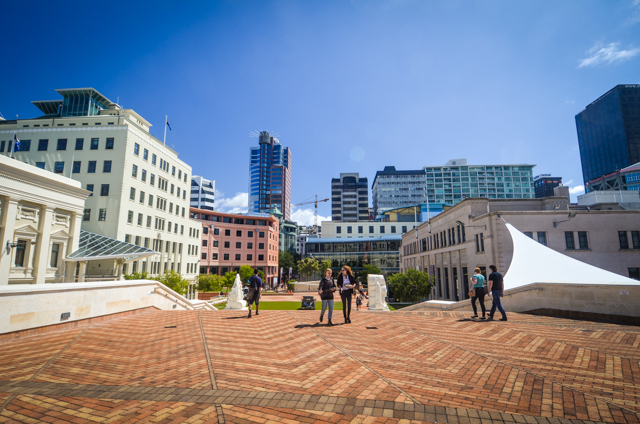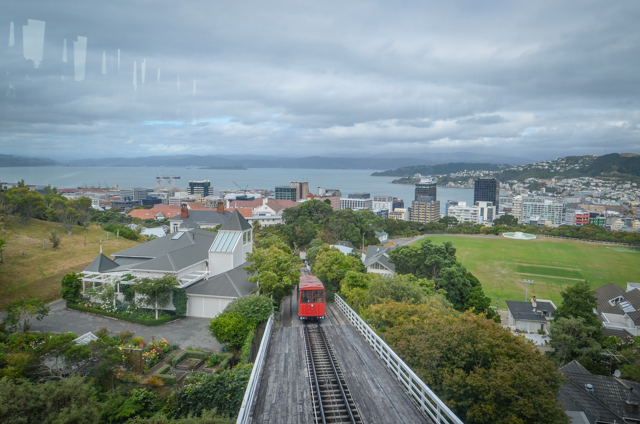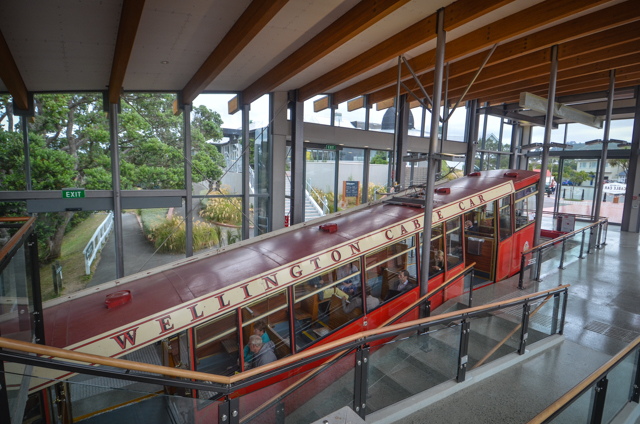 After wandering our way into town from the Airbnb, we hit up Wellington's fabulous Te Papa museum.  It seemed like a good way to get acquainted with the local ethos.  Maori artifacts, larger-than-life war memoirs, and colossal natural history collections filled the better part of a day.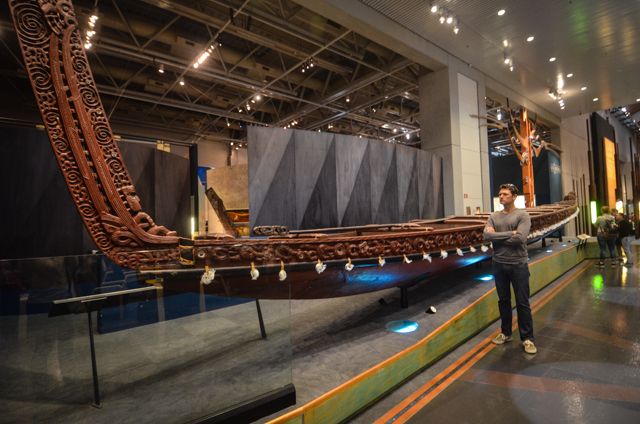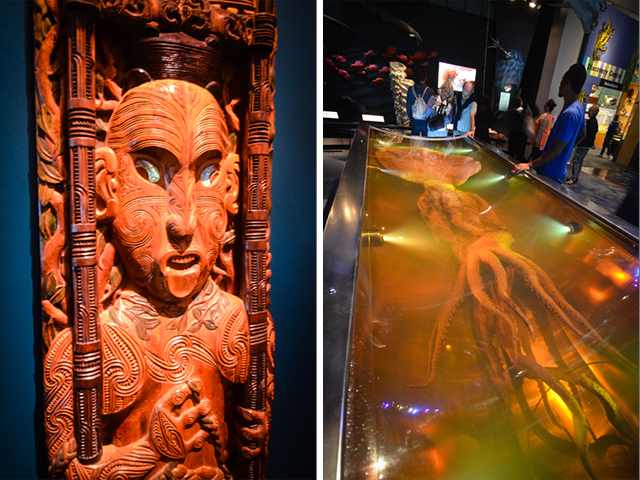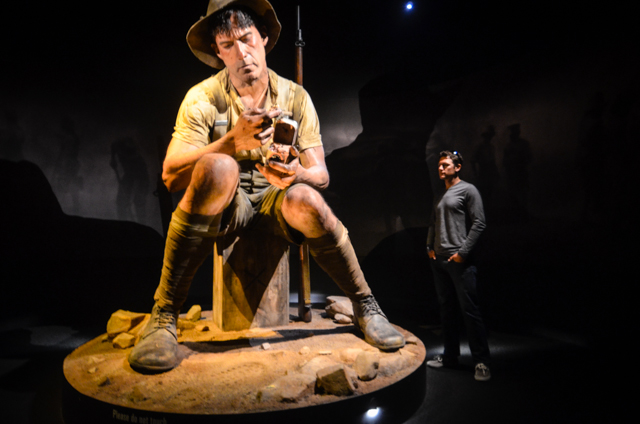 Our sailing friends Martin and Lexi from s/v Pao Hana were serendipitously in Wellington at the same time we were.  We met up with them for an afternoon of partaking in the local cuisine, café, and ice cream.  We blamed our sloth and gluttony on the rainy weather, but really it's the city itself that encourages indulgent wanderings with friends.  Lunched at a great Vietnamese place.  Noodles in hot broth sounded good on the blustery day, and we jumped in line to get a bowl.  You know the place is going to be good when there's a pho 'queue' out the door.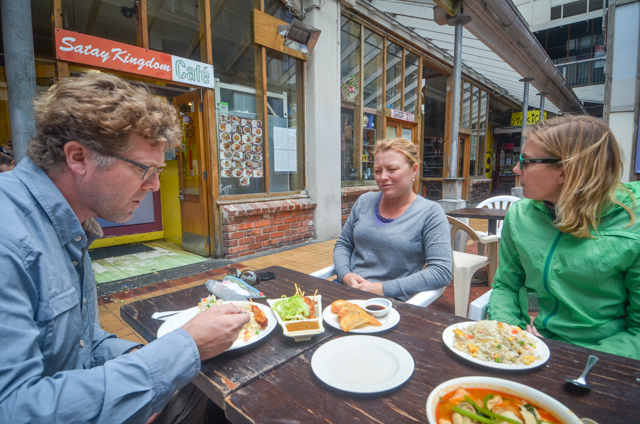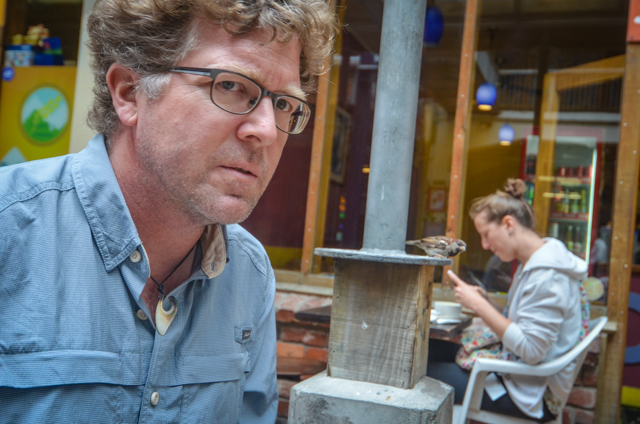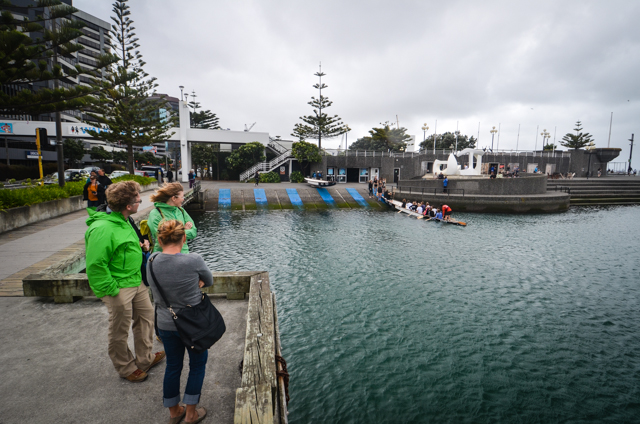 We spent a few days enjoying the fineries of the city.  We went to performances in black-box venues and grand theaters.  We slept in a fluffy, motionless bed like normal folk.  We ate, drank, and people watched.  It was a marvelous, much needed city fix indeed.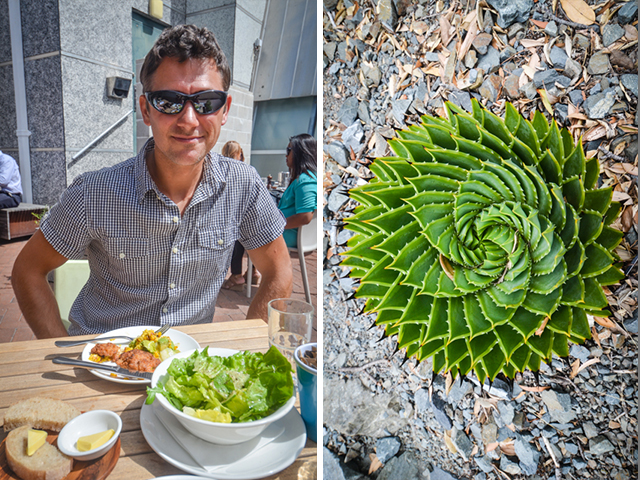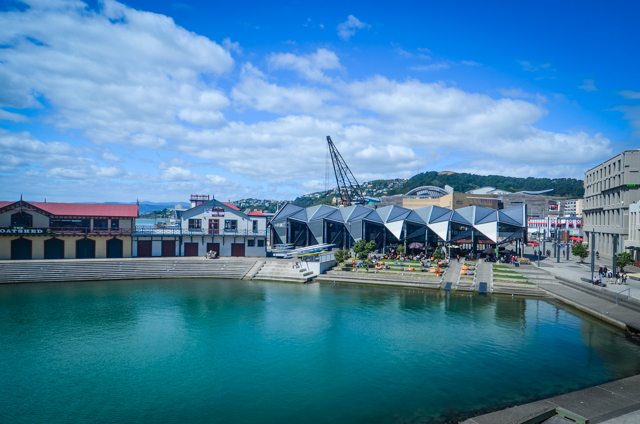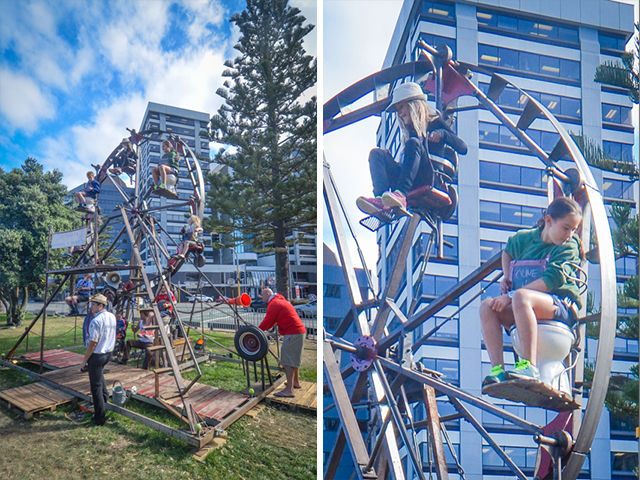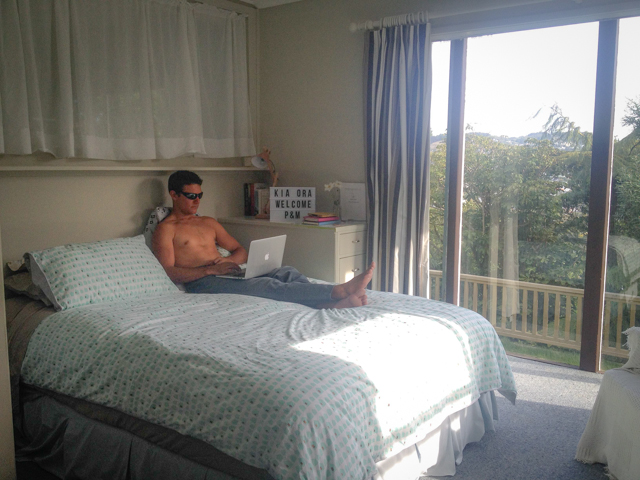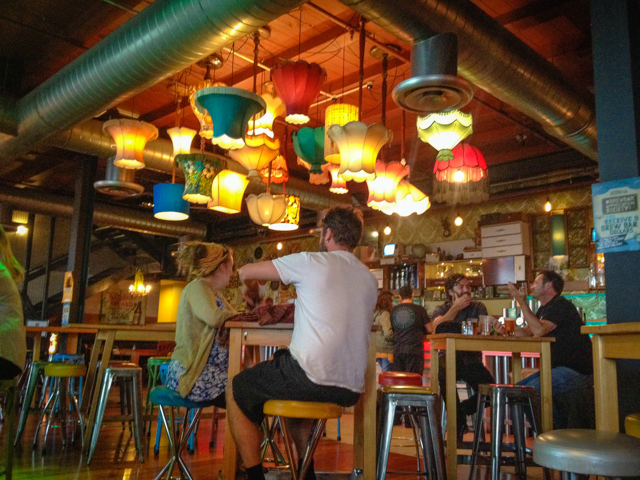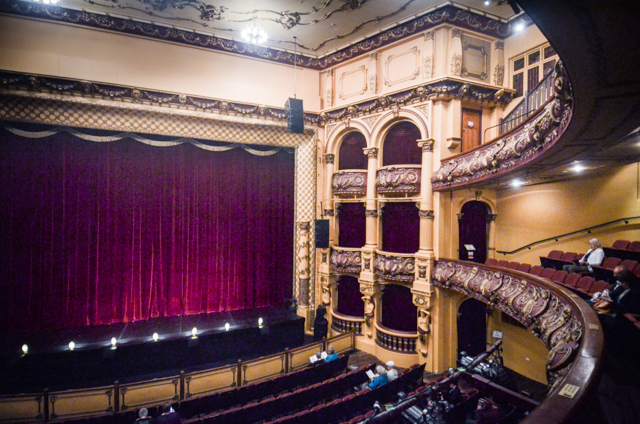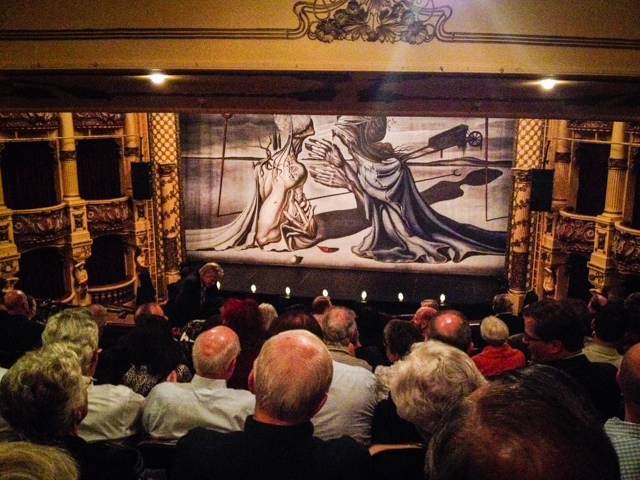 Our way back north was speedy smooth.  As we drove we relished the ease of motion and the lackadaisical attitude we took towards passing squalls, temperature fluctuations, and the darkness after the setting sun.  Twilight be damned!  Zoom on!  Got to get back to our five-knot life.