Author: Pete
Location: Auckland and Waiheke, New Zealand
The collection of islands crowding the harbor mouth eventually parted ways and let Auckland's pointy skyline peek out. The Sky Needle loomed as we sailed in, as did the freighters bulldozing out to sea. We did our best to stay out of the way and spread good tidings.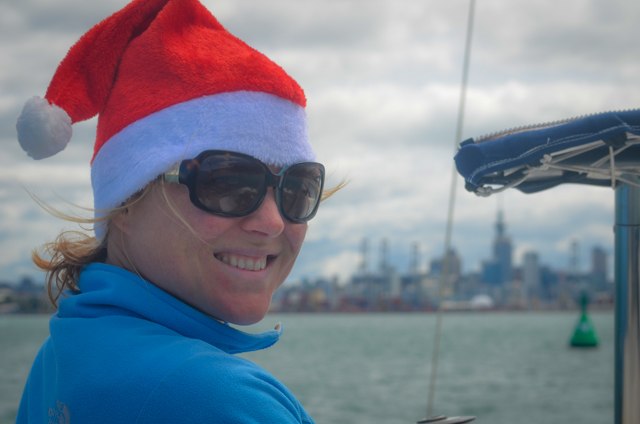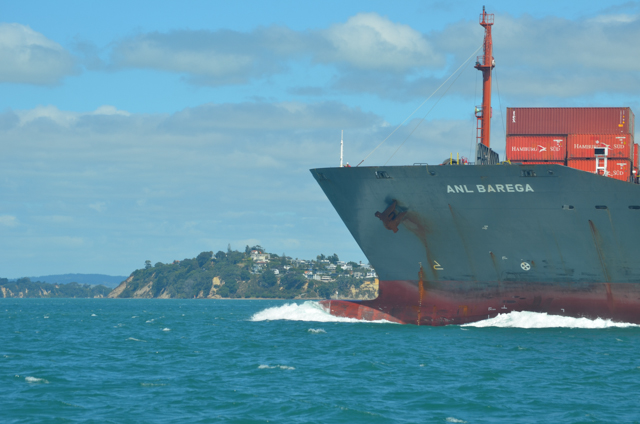 Slid easily into a berth at Westhaven Marina, right downtown Auckland. Due to it's ideal location the marina is purported to be the largest in the southern hemisphere. It showed; our slip was on X-Dock and took Miranda twenty minutes to walk to the marina office to check in while I cleaned up the boat and made ready for our incoming crew!
When our friend Jessica arrived the next morning we wandered around the city, provisioned the boat for the imminent Christmas feasting, and then went out to dinner to get our palates readied for the gastronomic onslaught. Waddled our way back to the boat through the lit-up houses in Auckland. Got a kick out of the New Zealand Christmas Kiwi in place of our Midwestern Lawn Reindeer.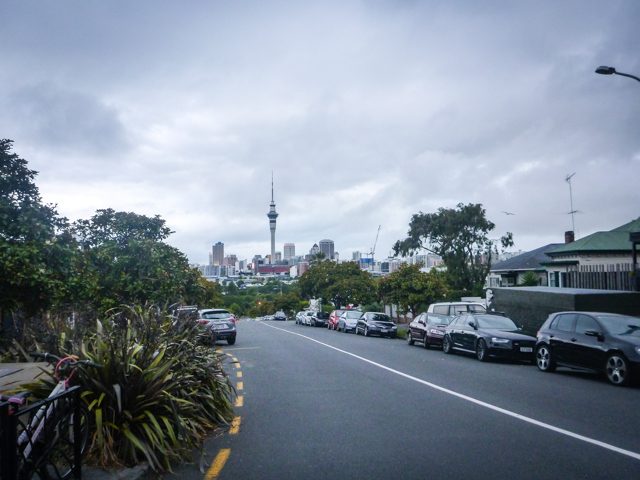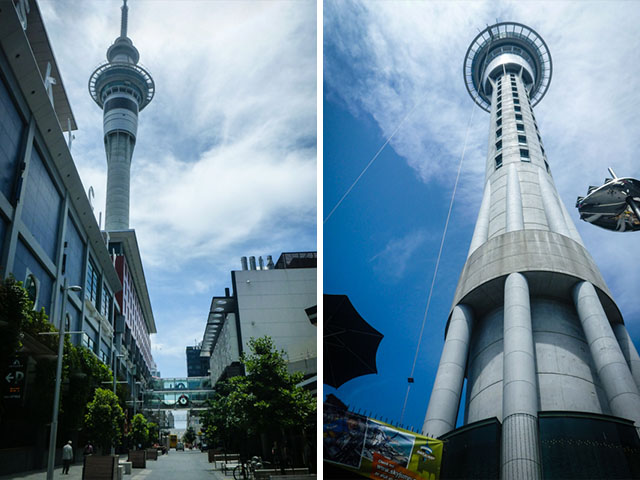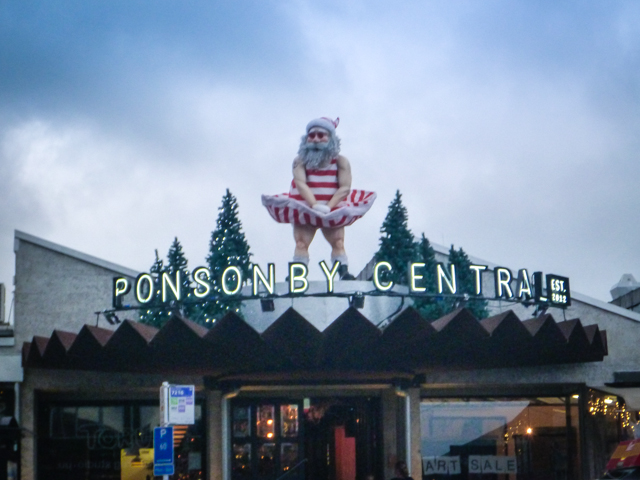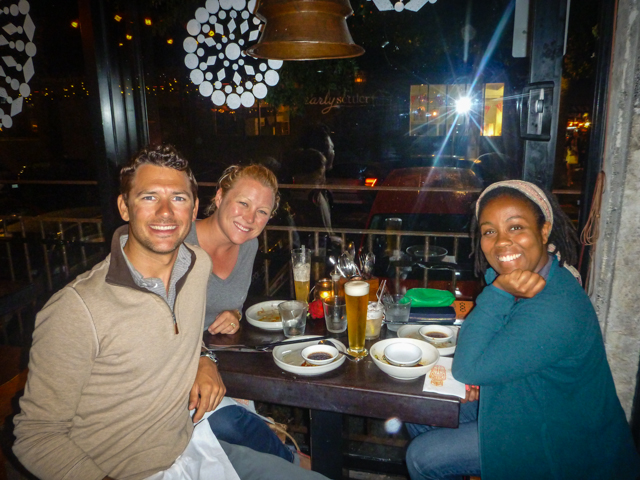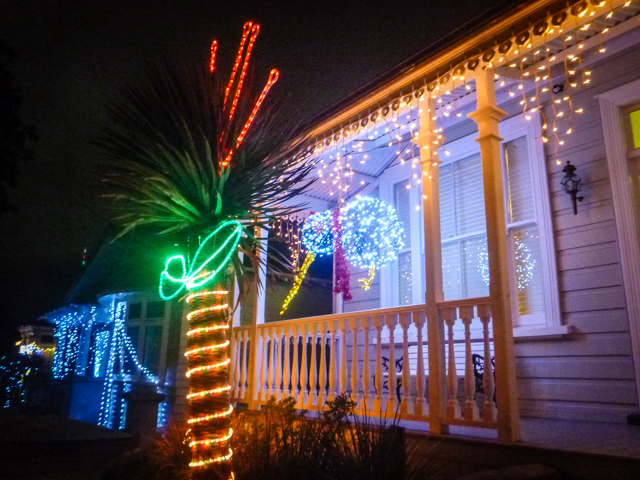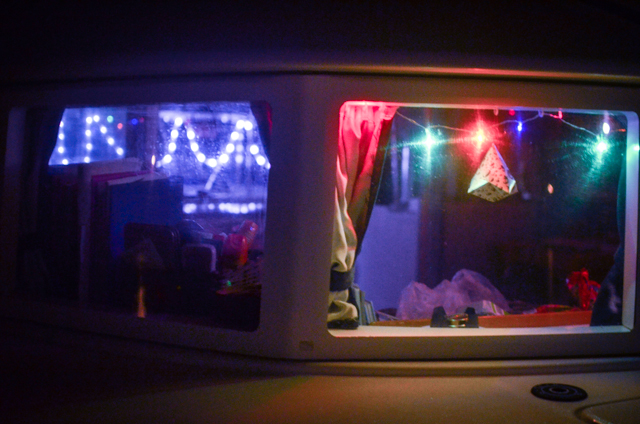 Christmas lights were up and shining all night on the boat. I don't know how Chris Kringle does it, but he found his way to Tayrona without a problem. The boat isn't fitted with a chimney and I'm not sure which through-hull he had to squeeze through to get aboard. Maybe I don't want to know. But in the morning there were presents under the Christmas herb garden, and Sweedish Tea Ring baking in the oven!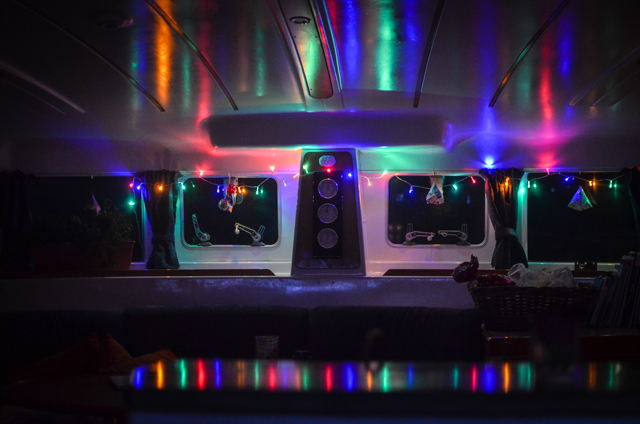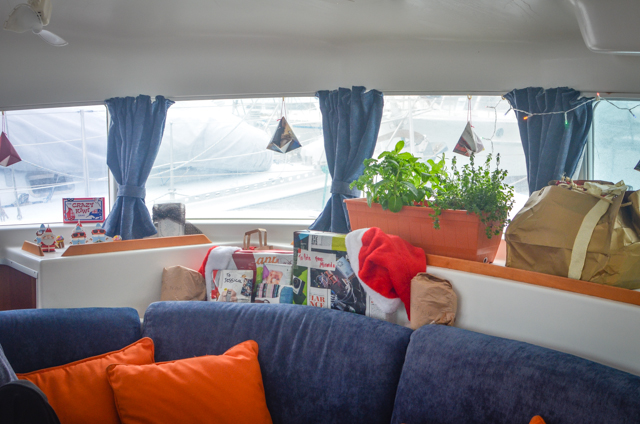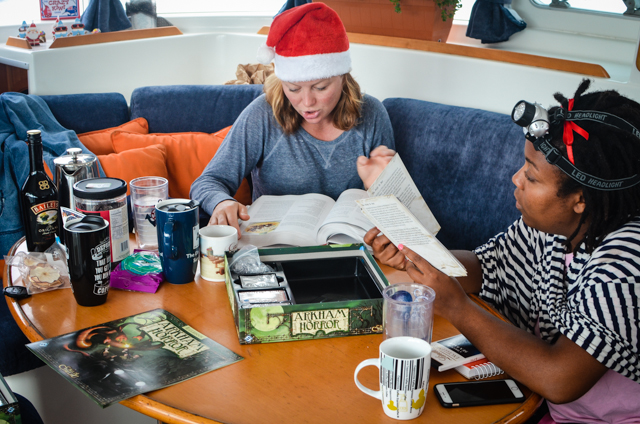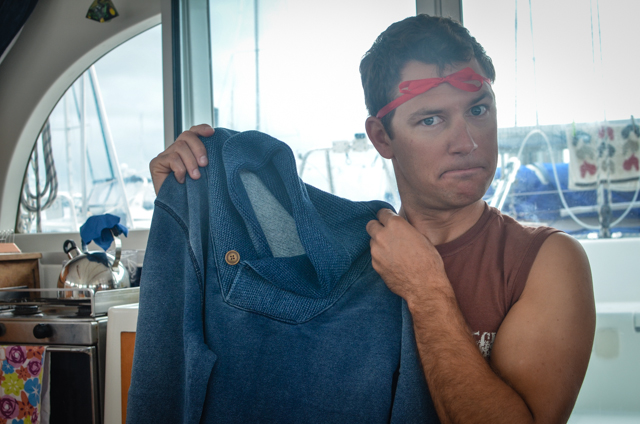 After presents and breakfast we cast off and sailed out of Auckland harbor, running under full canvas in fifteen knots. The fair winds were a gorgeous Christmas present and all of Auckland was out on the water. We covered the fifteen miles to Waiheke Island and found our gaggle of boat friends in Oneroa Bay. There was ham and lamb, pierogis and mushroom soup, champagne, and a whole lot of bollocks in true sailor fashion. Merry Christmas to all and to all a good night!