Author:  Pete
Well, it started out as THIS, but we've needed to make some changes.  Read below to check out why.
Here's the current plan: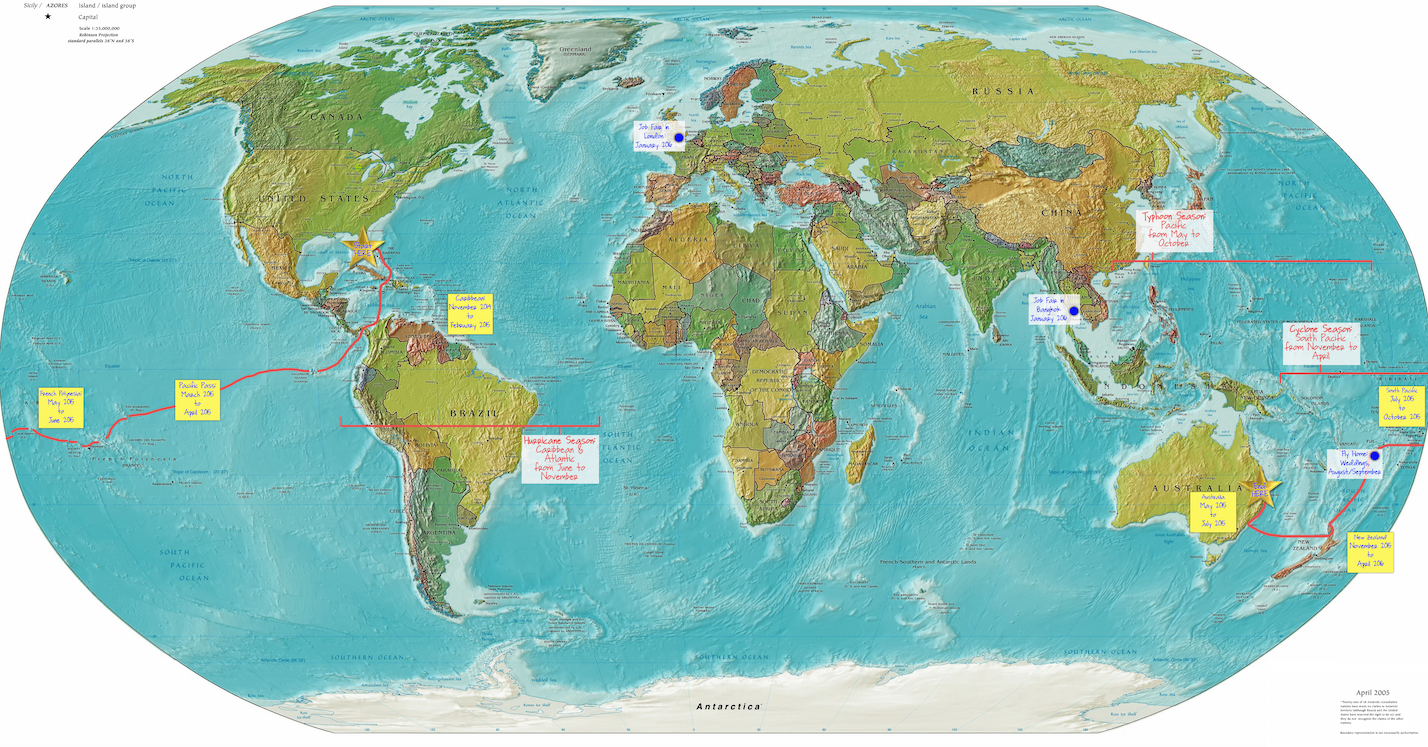 Statistics can be deceiving.  Occurrences of piracy has dropped in the Gulf of Aden, off of the Somali coast and at first glance, the statistics look promising.  More naval presence, fewer ships attacked, and zero sailing yachts attacked in the last three years.  Following further inspection, we have come to find that it's due to zero sailing vessels attempting the Red Sea passage.
Shit.
Due to our finite timeframe for this trip, we've decided to truncate our kilometers substantially.  Here's our itinerary:
Preparations in Florida:  Sept 2014 – Oct 2015
Caribbean:  Nov 2014 – Feb 2015
Pacific Passage:  March 2015 – April 2015
French Polynesia to Fiji:  May 2015 – October 2015
New Zealand:  November 2015 – April 2016
Australia:  May 2016 – July 2016
Planning to sell the boat in Australia unless we have the hankering to put her up for a few years while we work.  We feel that we will be able to accomplish our objectives for this trip below, regardless of missing the bragging rights of a full circumnavigation.
1)  Learning to run a self-sufficient, cruising sailboat
2)  Making extended blue-water passages
3)  Exploring island chains only available to boats
4)  Absorbing new cultures
5)  Accomplishing something difficult and perhaps a bit dangerous
6)  Enjoying the flexibility we have built into our lives along the way.
So that's the story from so far.  Will keep updating as Plan H, J, and K come into their respective evolutions.