Author: Pete
Location: Lo Barnechea, Santiago, Chile
On the Sunday after Easter, Chilean Catholic priests used to ride on horseback to bring the church to the infirm who couldn't come to church on Easter Sunday.  Carrying valuable silver and gold objects, the priests were easy targets for bandits who would often relieve them of the weight, proving there have always been heartless bastards on the earth.  Huasos, Chilean cowboys, volunteered to ride along with the priests as muscle to ward off the bandits along the way.  The Cuasimodo Festival commemorates this history.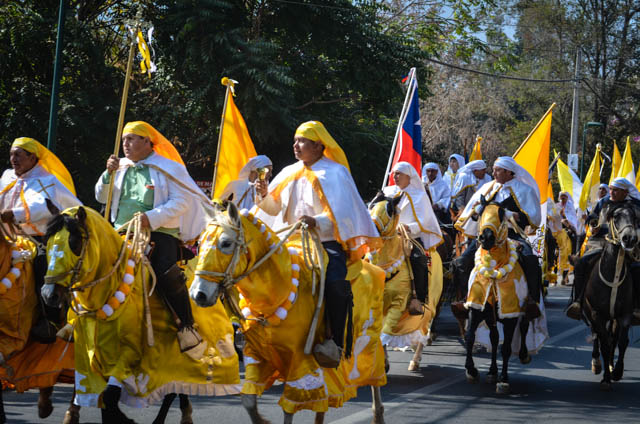 On the Sunday morning after Easter, hundreds of chilenos gather on their silk-covered horses in their brush guard chaps, spurs, ponchos, and head scarves and take to the street of Lo Barnechea to protect the priests from the banditos.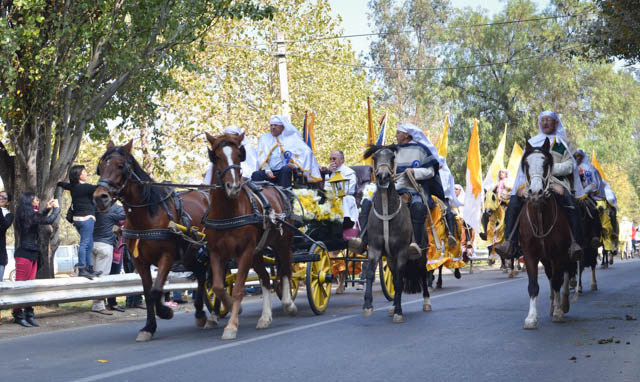 They gallop fast through the streets shouting, "Viva!  El Rey Jesu' Cristo!  Viva!"  God himself won't save you should you wander into their paths!  Watch yourself gringo!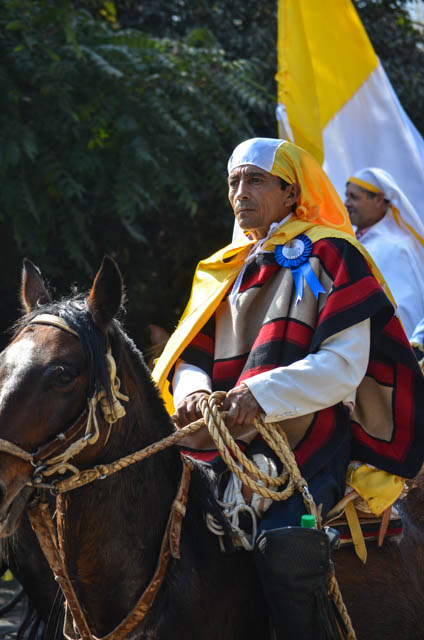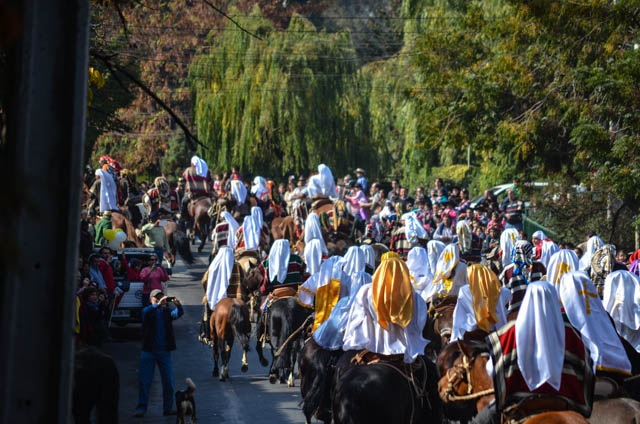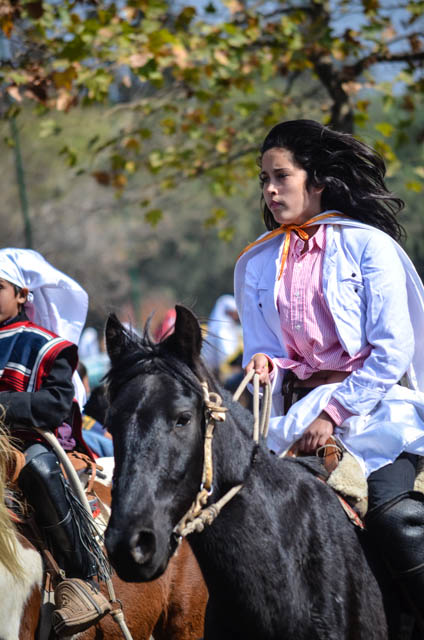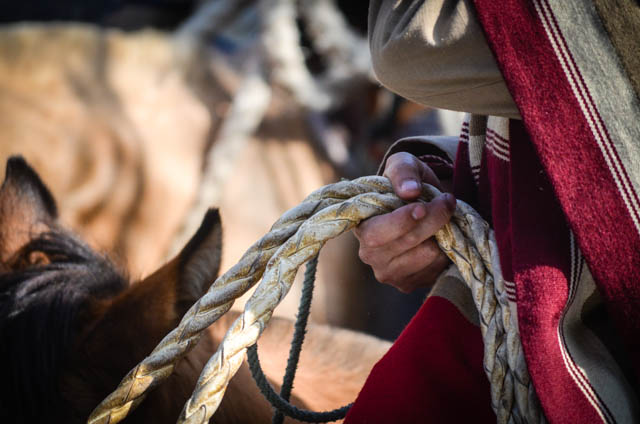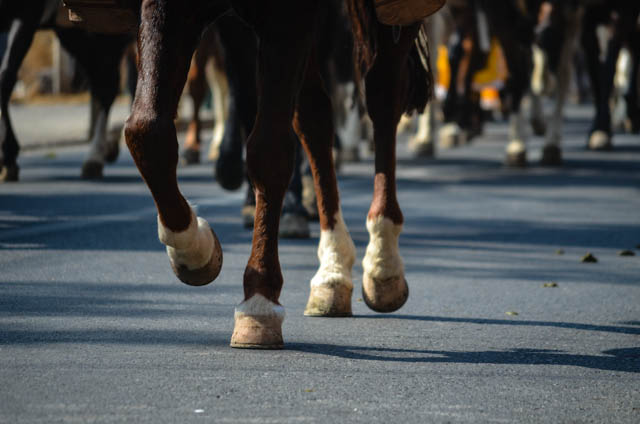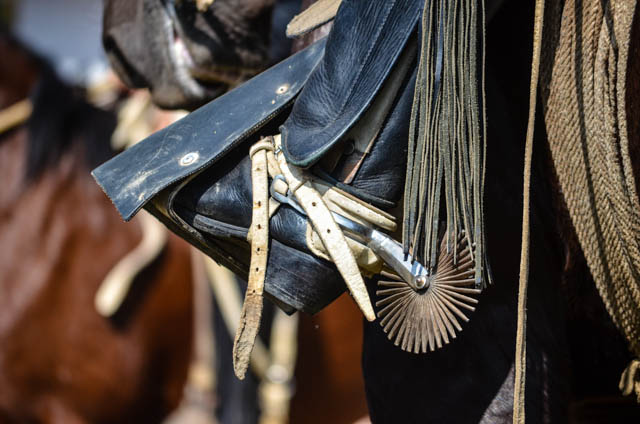 Young and old alike ride.  You don't have to be very old to frighten off banditos, apparently.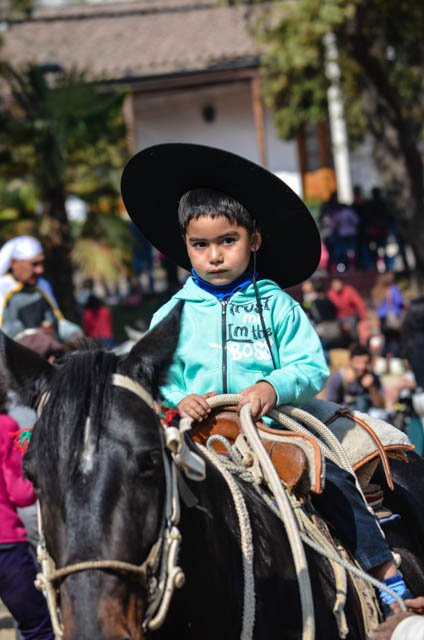 The older ones partake in the tradition of drinking 'chicha' along the way to cut the dust.  Now it comes in the form of Cristal, the local beer of choice.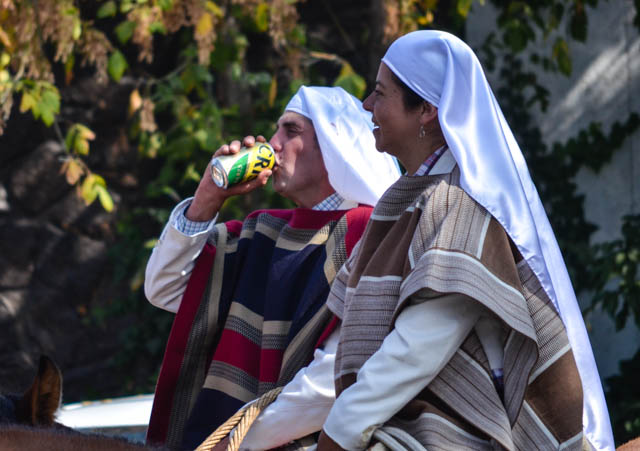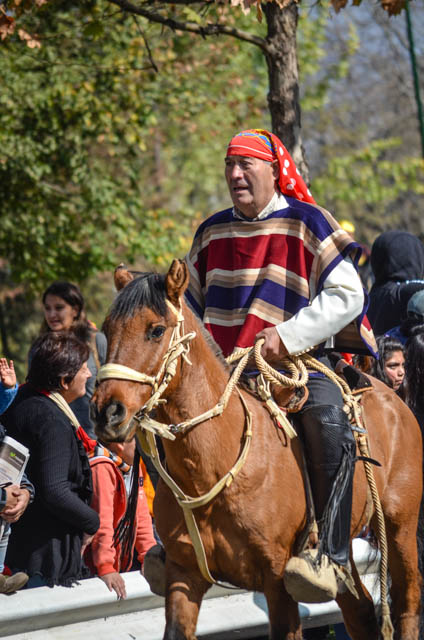 Great excuse to get together with the gringoes and soak up some chileno culture before we're outta here!